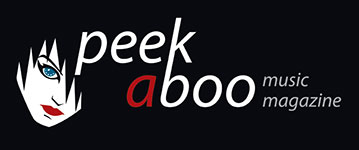 like this cd review
---
JON RUSSELL (JONTEKNIK)
Ten Albums That Changed My Life
Music
•
CD
05/09/2015
---
Jonteknik aka Jon Russell is definitely in love with the sound of the 80s. He worked with icons like Paul Humphreys of OMD and Claudia Brucken of Propaganda, as well as doing his own solo projects and Apt, which is a synth pop project with Martyn Bailey. We were curious to know which albums changed Jon's life!
When I'm asked to compile a list of my favourite songs or albums, I firstly feel excited like a little bit and then I am in panic. You see my record collection is like a gang, they are my mates with unconditional loyalty. How can I choose just ten and not feel guilty? There is only one way to find out...
1. FRONT 242 -Geography
I love the raw edge this album has. When I first got into making electronic music in about 1988, I would get most of my kick drums by sampling Front 242. It was handy that Geography was quite sparse in its production, as I could find isolated sounds all over it.
2. TEARS FOR FEARS - The Hurting
Like most decent albums, I missed this when it was released. It has a very distinctive sound, it's a big sounding album with great layering in its arrangements. Obviously songs like Mad World, Change and Pale Shelter help this into my top ten. It's definitely an album that can be listened to from beginning to end.
3. A-HA - Hunting High and Low
It is kind of amusing that this album actually got on my nerves when I was fourteen years old. I heard it after school everyday, blasting from my sister's room. Fast forward several years and I'm the one buying all their albums and even covering their songs with my friend Martyn, who is the closest to working with Morten I'll get, thanks to his great voice. This album oozes great songs and clever songwriting. There's not one filler on it, in my opinion.
4. THE POLICE - Ghost in the Machine
The Police was my first favourite band. Since Christmas 1978, I have found solace in this great band's songs. Ghost in the Machine has electronic elements in it. A fair few of Sting's demos from the time were done with synths and drum machine. The first concert I went to was the tour for this album. Songs like Invisible Sun had such a huge impact on me.
5. OMD - Architecture and Morality
Not everyday you find yourself working alongside a pioneer of electronic pop. The very thing happened to me, after being given a platform by producer Pascal Gabriel, who introduced me to Claudia Brücken. Years later she was working with Paul Humphreys on a new project called Onetwo. In 1999 we recorded a cover of Bowie's This is not America. I was asked to do a Bowie song by a small label for a tribute album. I phoned Claudia and the three of us greatly improved my home demo. I have gone off on a tangent here!
Through working with Paul, I really learned a lot about music production, we also clicked really well and are still good friends. I discovered OMD through Paul, they are an important band in the history of electronic music. They managed to mix the experimental with the commercial. Architecture and Morality is, for me, the best example of this.
6. BJORK- Homogenic
LFO's Mark Bell was such a talent. I loved the way he used distortion in the catchy funky music he made. Björk was the perfect artist for him to work with. This album oozes the edgy and the quirky and the beautiful. It's the perfect listening experience. I adore this album!
7. KRAFTWERK- Radioactivity
This is such a unique album, especially when you consider it was released in 1975. How am I mesmerised by an album made when I was just three years old? Surely, with all the advances in technology over the last forty years, this should be long forgotten? Kraftwerk are god-like to so many. I can't add any more praise than they already get by so many. Radioactivity is playful, it is eerie too. It's a clever album with 'pieces' as well as 'songs', the album has evolved over the years and that underlines how timeless it is.
8. DEPECHE MODE- Black Celebration
Devotees favourite album as usually is the case. It conjures up what Depeche Mode are. Often described as a dark album, Black Celebration, to me is the harder, more direct sound that I miss in today's DM. Yes, there is the tender A Question of Lust, but there is also the driven A Question of Time. The sounds used, and the production, are fantastic. It's just a huge album!
9. KRAFTWERK - Trans Europe Express
I love synthetic rhythms, Karl Bartos to me is THE key to that part of Kraftwerk's sound. Abzug is like audio heaven for me! The arpeggios, the orchestral strings and choir, this is a sonic work of art from beginning to end. I have studied every hit on every rhythm part of this album. Rhythm fascinates me, TEE fascinates me!

10. DEPECHE MODE - Songs of Faith and Devotion
I remember how shocked I was at the sight of Dave Gahan's new look in 1993. I remember how un-electronic I Feel You was, but it had a great feel to it. I have a soft spot for a bit of glam rock and it is obvious Martin Gore has too. The best DM gig I saw was the Devotional tour at Wembley arena. These songs became something more after the live experience of SOFAD. The lyrics tell widened stories, just listen to Walking in my Shoes or Condemnation and refute that! It's my favourite album of 'songs'. Flood and Alan Wilder added the polish on the production which is so so good!

05/09/2015
---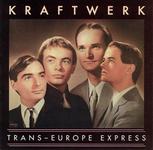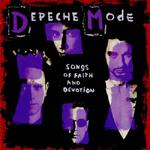 ---