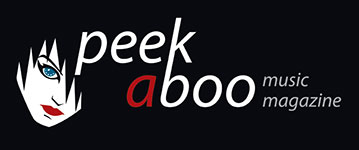 like this cd review
---
DESTROYER
Poison Season
Music
•
CD
Indie
•
Singer Songwriter
[90/100]

Merge Records
05/09/2015, Paul PLEDGER
---
Since the mid-'90s, Canadian Dan Bejar has been creating all manner of engaging music with his chameleonic approach to making albums. From subjective lo-fi to an EP of Spanish-language songs, past progressive glam-pop that's given Bowie a run for his money (2002's This Night being one example) right up to 2011's Kaputt, an album that swept up electronica and Americana with one fell swish of the creative broom, Destroyer's oeuvre has been refreshingly impossible to pigeonhole.
So what the heck is going on with Poison Season, the band's first opus for four years? Destroyer have become something of a must-hear and a need-to-buy in recent weeks with the recent upload of the celestial Girl in a Sling single and video, a song soaked in reflection and sadness, yet emulsified with enough minerals to have prompted critical acclaim and the dreaded 'e' word (that'll be 'ethereal', kids).
Truth be told, Bejar's approach to music-making took a turn for the contemporary with 2010's collaboration with ambient artist Tim Hecker, from which the centrepiece of Poison Season has been lifted. Archer on the Beach is the glue to which both halves of this album are attached, a brooding mood-trip that utilises an insistent bass-line and groove that improves upon the ambient nature of the original.
Believe me when I say that this isn't the only succulent fruit worth gorging on here. There's the opening stillness of the title-track to negotiate first, before the album kickstarts itself on the rampant Dream Lover. Here, Bejar adopts something of a blend of Springsteen's E Street Band of the '80s or The Waterboys earlier sax-drenched numbers recorded when Anto Thistlewaite was their chief blower. This all builds up into one tumultuous crescendo for the entry of the carnival-esque Forces From Above and the quirky string-driven Hell.
Destroyer's all-things-to-all-men approach and execution just wouldn't work in less capable hands but this makes Poison Season all the more enjoyable. Its inescapable but probably unintentional musical references include the likes of Mercury Rev, Band of Horses, The Church, Bowie (again), Bruce, a few shades of Bill Callahan, Bon Iver and even The Blue Nile (on Girl in a Sling). Bejar might not possess the most powerful set of pipes but his fragile intonations shout louder than Tom Jones on poppers.
Where once there were over-wordy lyrical tendencies of old, Poison Season's compositions hold sway with enough verbosity to capture imaginations and rhythm to develop into, gulp, pop potential. Midnight Meet The Rain could almost be a hit in another world. A hit - hardly likely in previous Destroyer incarnations, it has to be said. And just as the album becomes entrenched in winsome gloom, along comes the headstrong Sun in the Sky, replete with clattering drum-rolls and hazy, dazed trumpets and saxophones vying for attention.
So then, rather like Future Islands, Flaming Lips and Jon Hopkins, all of whom took several attempts to get themselves appreciated and in-demand amongst global festival audiences, Destroyer are surely the next outfit set for escalation to the status tagged 'worshipped' and a billing on a few main stages in years to come.
This review also appeared also on Flipside Reviews.
Paul PLEDGER
05/09/2015
---