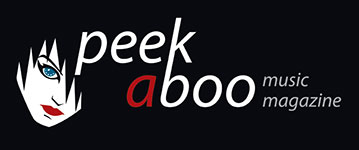 like this album classics review

---
SLEEPER
Smart
Music
•
Album Classics
Indie
[83/100]

06/09/2015, Didier BECU
---
If you're younger than 20, you certainly have no clue who Louise Wener is. Perhaps you know her name when you're living in the UK, as she is now writing children's novels, but in 1990 she was on the cover of every music magazine. Along with Justine Frischmann of Elastica she was the female voice of the Britpop generation. Louise was the front woman of Sleeper and the chick that every indiekid wanted to marry. She was gorgeous, sexy and had all the qualities to be crowned as the queen of rock'n roll (sorry Joan Jett!). The disadvantage was that the other members were simply called the Sleeperblokes. But who cares? Already after their second album (The It Girl), it was clear that this London-based band simply had the luck that the world was in need of a female Britpop band, and if you can write tunes, the rest is easy!
Some were searching intelligence in their music, like the fact that they're named after the most obscure movie by Woody Allen, but in reality the fans just went to Sleeper gigs in order to stare in Louise's eyes and had nice dreams when they went home.
After three EPs (in those days people bought such things at the local HMV, you know!), they recorded their debut Smart. When the band covered Atomic by Blondie for the Trainspotting soundtrack, it was clear that Louise wanted to be the Deborah Harry of her generation. She was, although it only lasted for three albums. She was adored by skinny boys who listen to Morrissey's advise. 25 years later Smart still sounds interesting, Wener still looks like that gorgeous indie vamp…the only difference between now and then is that it seems like they never existed!
Didier BECU
06/09/2015
---