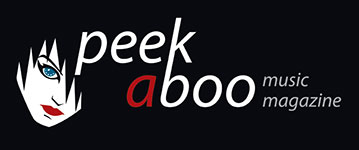 like this interview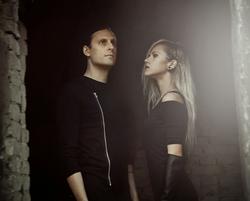 ---
FORGOTTEN SUNRISE
'It's nice to do something on stage when you don't really know what happens next'
16/02/2016, Britta Tabrit
---
So here we go with another interview. This time Britta Pirkko talked to Forgotten Sunrise, Deathbeat/Industrial from Tallinn, Estonia.
Thanks for your time to talk with Peek-A-Boo. First of all, can you please introduce the band to our readers: Who are you, where are you from and when did you found the project Forgotten Sunrise?
Forgotten Sunrise comes from Tallinn, has been active for almost 24 years now. For the last 20 years we have been creating a different kind of electronic music. From breaks to EBM, from trip-hop to some harsh electronics. It's a hard thing for us, because we don't fit into any genre. We just love to express ourselves as it feels right. It's hard to imagine what kind of music we will do after 2-3 years. It seems that again we are more organic, more experimental. The current line-up is Kadri and me, Anders, the only founding member since 1992.

Describe your music in 3 sentences!
It probably would be easier to describe it in 3 words, but let me think. The music of Forgotten Sunrise is always on the move. We never try to be anything or anybody. It's nice to stay youthful and interesting for ourselves and hopefully also for the listeners.

You are from Tallinn, the capital city of Estonia. I've been there myself a couple of times and I love Estonia, especially the cities Tallinn and Tartu. Tell us something about the dark scene. Did it change during the last years and do you play shows there or do you prefer to play abroad?
In Estonia, the scene is very tiny and usually the people who like the so-called dark music, also listen to metal or techno or drum'n bass, etc. It's cool that we have a very open-minded fan base here, but otherwise they are not so loyal, because different things happen that catch their attention. We have a population of 1,3 million, so this is the reason why the scene is small.
In Latvia they have a strong noise/industrial culture and they have an awesome label like Sturm and many superb artists. We only have a few here and usually every new project comes just for a few years and then leaves the scene. In Lithuania they have also some great organizers like the Fantasmagoria sisters Lena and Diana, but the strongest scene there is dark folk... and even just folk. They have the excellent festival Menuo Juodaragis for many years and it grows all the time. About performing, yes I like to play outside of Estonia, because it's the finest way to spread your music and find new people, but sometimes it's hard too, because most of them don't know what to expect from us and as I told you before, our style is very eclectic, it's good if you know these songs already before you come to see us. We are not an easy-listening duo. In Estonia, people know our music already for 20 years and they know what it's all about.
You've recently released a single called Guardian Curtains which is available via your own distribution or at Lasering music store in Tallinn. When can we buy the single in the other countries? And of course, what's the story behind this song?
Yeah, it's our newest release. In the middle of February it will also be released digitally by our label Out Of Line, so everyone can find it on his beloved online music store. This physical single is also available to everyone, just write me and let's find out the shipping cost. We have been working with this line-up since the end of 2014 and Kadri is very productive and talented and it was about time to release something fresh and up-to-date. Now we also have a video for the song and it was very nice that Claus from Leaether Strip was interested in remixing the song, as well as my French friend Millimetric and also one of the best new-comers in the scene: Wychdoktor from Canada. All his 3 albums are brilliant, check them out! The single comes in 3-inch CD format, hand-numbered with a cat photo included (laughs).
What else is planned this year regarding CD's and videos?
We'll be playing some gigs soon, and since last December we have also a different ForgotteN Sunrise live-project going, called Forgotten Sunrise Syndrone that is even more organic and created on stage. It's ambient, drone, noise, shoegaze. Less music and more atmosphere and sounds. It's nice to do something on stage when you don't really know what happens next. But yes, we're also planning a new album, and maybe one more single. Let's see, we live in very interesting times at the moment. One thing is sure, we want to make more videos and play in different countries.

And of course, where can we see you live? Are there any gigs planned?
In the mid of February we'll play in Pärnu with one of the most interesting one-man projects of all time coming from Estonia: Oudeis. This guy makes super stuff and he is so productive that's it's just abnormal. Once he said that he doesn't have enough time to release an EP per day (laughs). After this gig we'll go to my friend Kalle's Synapsi birthday party (Helsinki, Finland) to share the stage with very great acts like Hocico, Leaether Strip, Cryo, Kuroshio, Oldschool Union and Two Witches. In March we'll play one gig in Berlin with Hocico and there's also one gig booked for the Syndrone project in August and a few more are being discussed.
Which one was your favorite show so far and why?
We played a lot of great gigs over the years and also a few that we don't want to remember, also some that I don't remember, but one of the greatest was at Lumous last year (Kiitos Jyrki & Jaana) in Tampere, Finland. The support of Moonspell was great too, but this was a long time ago In Lithuania. Damn, it's hard to pick up just a few because 75% of the gigs we played have been great in some way or another. I love to play, this energy is so different....and it's not only my opinion, many people told us the same.
When people do interviews with me, they always have to answer this kind of question: It's TV time, so please choose one genre for a relaxing saturday night at home: horror, sci-fi, comedy, romance or a documentary about animals.
It totally depends. Usually we watch horror and sci-fi before we ge to sleep and I think that romance stuff is not my cup of tea. I like a lot of Lynch, Bergman, Tarkovsky and their movies include also a lot of love and romance, but it's different, you know. I like documentaries a lot and also animal/nature stuff too and we watch some TV series of course. For example on the first day of this year we just watched non-stop 10 episodes of Breaking Bad and the next day the last 6 episodes.
At the end, a few words to our readers (as usual) but this time in Estonian please.
Thanx for this cool interview! Hope you enjoy our music and we'll see you soon... Eestlastele ütleks, et olge te tänatud, et olete meiega kõik need aastad olnud, lubame olla veel tegusad pikki aastaid ja kindlasti teeb selle olemise mõnusamaks sünergia, mida ilma teieta ei tekiks. Aitäh! Kohtume tulevastel esinemistel ja lisage end meie kodukal mailinglisti, et ikka kõik uudised kohale jõuaksid. Kui mahti, tule Helsingisse kaasa elama, see on veebruari viimasel nädalavahetusel. Tervist ja isepäist mõtlemist!
Ok, a short translation at this point is quite helpful even though my Estonian is quite poor compared to my Finnish: We Estonians say thank you that you have been with us all these years, we promise to be busy in the future, and it definitely makes things funny, and it would not be the same without you. Thank you ! See you at our gigs and subscribe to our mailing list to receive our news. If you have time, come to Helsinki to party, it's the last weekend of February. Many greets and always think carefully!
Thanks a lot guys, suur ja südamlik tänu teile!
Britta Tabrit
16/02/2016
---
Hier zijn we weer met een interview. Deze keer sprak Britta Pirkko met Forgotten Sunrise: Deathbeat/Industrial uit Tallinn, Estland.
Bedankt dat jullie tijd hebben vrijgemaakt om met Peek-A-Boo te praten. Stel je misschien even voor aan onze lezers: Wie zijn jullie, waar komen jullie vandaan en wanneer is Forgotten Sunrise opgericht?
Forgotten Sunrise komt uit Tallinn en bestaat bijna 24 jaar. De laatste 20 jaar hebben we een ander soort elektronische muziek gecomponeerd. Van breaks tot EBM , van trip hop tot harde elektronica. Het is een moeilijk voor ons om het te omschrijven, gewoon omdat we je in geen enkel genre passen. We houden er gewoon van om onszelf te uiten via muziek die goed aanvoelt. Het is moeilijk om te zeggen wat voor soort muziek wij na 2-3 jaar zullen maken. Nu lijkt het erop alsof we weer meer organisch en meer experimenteel worden. De huidige line-up, dat ben ik (Kadri) en Anders, die de groep in 1992 oprichtte.
Beschrijf jullie muziek in 3 zinnen!
Het zou waarschijnlijk gemakkelijker zijn om ons in 3 woorden te beschrijven, maar laat me even denken. De muziek van Forgotten Sunrise is altijd in beweging. We proberen nooit iets of iemand te zijn. Het is leuk om jeugdig en interessant te blijven, en hopelijk ervaren de luisteraars dat ook zo.

Jullie zijn van Tallinn, de hoofdstad van Estland. Ik ben er zelf een paar keer geweest en ik hou echt van Estland, vooral Tallinn en Tartu. Vertel eens iets over de donkere scène daar. Is ze in de loop van de jaren veranderd en speel je daar graag shows of ga je toch liever naar het buitenland?
In Estland is de scène erg klein en meestal luisteren de fans van zogenaamde donkere muziek ook naar metal of techno of drum 'n bass. Het is cool dat we heel breeddenkende fans hebben, maar ze zijn niet zo loyaal, omdat er altijd verschillende dingen gebeuren die hun aandacht trekken. We hebben een populatie van 1,3 miljoen, dat is dus de reden waarom de scène zo klein is.
In Letland hebben ze een sterke noise/industrialcultuur en ze hebben ook een geweldig label als Sturm en vele fantastische kunstenaars. Hier hebben we er maar een paar en meestal verdwijnt elk nieuw project na een paar jaar uit de scène. In Litouwen hebben ze ook een aantal grote organisatoren, zoals de Fantasmagoria-zusjes Lena en Diana, maar ook de dark folk doet het goed... of zelfs gewoon folk. Ze hebben een uitstekende festival daar: Menuo Juodaragis, al sinds vele jaren en het groeit nog. Over optredens, ja, ik houd ervan om buiten Estland te spelen, want dat is de beste manier om je muziek te verspreiden en nieuwe mensen te ontmoeten, maar soms is het moeilijk ook, want de meesten van hen weten niet wat ze van ons mogen verwachten en zoals ik je al eerder vertelde is onze stijl zeer eclectisch. Het is goed als je onze songs reeds kent alvorens je ons ziet. Wij zijn geen easy listening-duo. In Estland kennen mensen onze muziek al 20 jaar en ze weten waar het allemaal om draait.

Onlangs bracht je de single Guardian Curtains uit die verkrijgbaar is via jullie eigen distributie of via de Lasering muziekwinkel in Tallinn. Wanneer kunnen we deze single in de andere landen kopen? En natuurlijk, wat is het verhaal achter dit nummer?
Ja, het is onze nieuwste release. In het midden van februari zal die digitaal worden uitgebracht door Out Of Line zodat iedereen hem in zijn geliefde onlinemuziekwinkel kan vinden. De fysieke single is ook voor iedereen beschikbaar hoor, schrijf me gewoon en we bespreken de verzendkosten. Met deze line-up zijn we sinds het einde van 2014 bezig en Kadri is zeer productief en getalenteerd. Het was tijd om iets fris en up-to-date uit te brengen. Nu hebben we ook een videoclip van het nummer en het was erg leuk dat Claus van Leaether Strip interesse had om een remix te maken, evenals mijn Franse vriend Millimetric en de beste nieuwkomer uit de scène: Wychdoktor uit Canada. Zijn 3 albums zijn briljant! De single komt uit op een 3-inch cd-formaat, hij is met de hand genummerd met een foto van een poes (lacht)

Wanneer kunnen we jullie live zien? Zijn er optredens gepland?
Mn van februari spelen we in Pärnu, samen met één van de meest interessante eenmansprojecten aller tijden uit Estland : Oudeis. Deze man maakt fantastische dingen en hij is zo productief dat het gewoon abnormaal is. Onlangs zei hij dat hij niet genoeg tijd heeft om dagelijks een ep uit te brengen (lacht). Na dat optreden gaan we naar het verjaardagsfeestje van mijn vriend Kalle 's Synapsi (Helsinki, Finland ) om het podium te delen met zeer grote acts als Hocico, Leaether Strip, Cryo, Kuroshio, Oldschool Union en Two Witches. In maart zullen we ook in Berlijn met Hocico spelen en er is ook een optreden geboekt voor het Syndrone-project in augustus en een paar anderen moeten nog besproken worden.
Welke was je favoriete concert tot nu toe, en waarom?
In de loop der jaren hebben we een groot aantal mooie optredens gespeeld en ook een paar die we liever niet onthouden, ook een aantal die ik me gewoon niet kan herinneren, maar het beste was toch vorig jaar in Lumous (Kiitos Jyrki & Jaana ) in Tampere, Finland. De support act voor Moonspell was ook geweldig, maar dit is al een lange tijd geleden, in Litouwen was dat. Verdomme, het is gewoon moeilijk om er eentje uit te pikken, gewoon omdat 75 % van onze optredens op de een of andere manier wel iets betekenen. Ik hou ervan om live te spelen, die energie is zo anders... en het is niet alleen mijn mening, veel mensen vertelden ons net hetzelfde.
Wanneer ik iemand interview, moet hij of zij altijd een vreemde vraag beantwoorden : Het is tv-tijd, kies één genre voor een zaterdagavond thuis: horror, sciencefiction, komedie, romantiek of een documentaire over dieren.
Dat hangt ervan af. Meestal kijken we naar een horror- of sciencefictionfilm voordat we gaan slapen en ik denk dat romantiek gewoon niet mijn smaak is. Ik hou heel veel van Lynch, Bergman, Tarkovsky. In hun films zit er ook veel liefde en romantiek , maar het is anders, weet je. Ik hou ook veel van documentaires over dieren en de natuur. Natuurlijk kijken we ook graag naar een tv-serie. Bijv. op de eerste dag van dit jaar hebben we nonstop 10 afleveringen van Breaking Bad gezien en de dag daarna de laatste 6 episodes.
We gaan het interview afsluiten. Zeg iets in de Estse taal!
Bedankt voor dit interview. We hopen dat je onze muziek leuk vindt en dat we je vlug zien. Eestlastele ütleks, et olge te tänatud, et olete meiega kõik need aastad olnud, lubame olla veel tegusad pikki aastaid ja kindlasti teeb selle olemise mõnusamaks sünergia, mida ilma teieta ei tekiks. Aitäh! Kohtume tulevastel esinemistel ja lisage end meie kodukal mailinglisti, et ikka kõik uudised kohale jõuaksid. Kui mahti, tule Helsingisse kaasa elama, see on veebruari viimasel nädalavahetusel. Tervist ja isepäist mõtlemist!

OK, misschien vertalen we eventjes, alhoewel de kennis van de Estse taal in vergelijking met mijn Fins niet veel voorstelt: Wij Esten zijn jullie dankbaar voor al die jaren, we beloven dat we in de toekomst bezig zullen blijven, en het maakt zeker de dingen leuk, en het zou niet hetzelfde zijn zonder jullie. Dank je! Tot op onze optredens, schrijf je in op onze mailinglist zodat je onze nieuwsbrief ontvangt. Als je tijd hebt, kom dan naar Helsinki om te feesten, het is tijdens het laatste weekend van februari. Groetjes en altijd goed opletten!

Bedankt mensen, suur ja südamlik Tanu Teile !
Britta Tabrit
16/02/2016
---