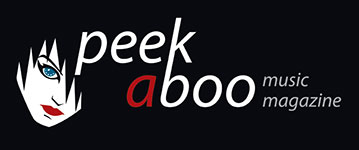 like this interview
---
SPOIL ENGINE
We did not want to be just another female fronted metalcore band.
03/02/2016, Wim GUILLEMYN
---
Spoil Engine has a new female singer, plus a new fantastic mini-album. Reasons enough for a conversation with members of Spoil Engine.

Hello, first of all congratulations on your new release. Was it harder to make a self-released album instead of working with Sonic Angel or your previous label Roadrunner Records?
Iris: Thank you! Obviously, it is nice when you've got a major label behind you. But even without a label, we wanted the highest quality. Of course, we had to wait to see what direction the new line-up would take. Who knows, maybe there are still deals in the future.
You have a new vocalist. Why did you choose Iris?
We searched a long time for a good candidate. Iris was number 30. Before, we listened to some fine vocalists, but we were looking for the XXX Factor. It just had to be right. Eventually we saw Iris on YouTube and we asked her to do an audition. One thing led to another. A week later we were together in the Oceanside Studio where we recorded our Roadrunner-album Antimatter. We immediately played a new and an old song. And everything sounded good!

And Iris, why did you decide to join Spoil Engine?
Iris: For a long time I dreamed of joining a band. When I was asked for the Spoil Engine audition, I took this chance with both hands. As it immediately clicked, the choice was not difficult.
What do you want with this new album?
New vocals, a new image and a new modern sound.
Stormsleeper sounds like modern metal, but it is more original than most contemporary bands. Why is that?
During the writing process we were aware of that. We did not want to be just another female fronted metalcore band. There are plenty of those in the Benelux. Within the band, there are many different personal influences.
The way Iris sings is quite original in the metal scene. Most women sound like Nightwish or Doro. I guess it's not easy for your voice…
I started grunting when I was 15. Five years later, I still have no voice problems. Obviously each vocalist has a bad day sometimes. Then, everything goes smoothly. Generally, no problems!
Iris, are you involved with the lyrics?
Iris: Yes. They have been updated in the studio in co-operation with the producer. I like to write. So it was logical for me to do so.
Did you have to adjust the writing proces with a new vocalist?
We have written a lot in 2015. That was necessary to find the new sound of Stormsleeper. The six best songs are on the EP. We now sound more modern, but we have certainly not lost the core of Spoil Engine: hard, heavy, aggressive and with some catchy choruses.
I hear a band sound. Is it because you play together for a long time?
The first musical concepts are written on an individualistic basis. Iris adds vocals and step by step we look where it goes. Eventually, everyone works on his own and then we go to the studio.
The rhythm section sounds quite solid and strong.
Thanks! As long as the rhythm of the band is going well, everything will be fine.
You have realized many dreams. What do you hope to achieve in the future?
As much as we can. If we get chances, then we'll take them. They usually don't come easy. You have to create them and work hard to get them.
Personally I think the title is strong. Is there a story behind it?
Iris: Stormsleeper actually stands for the fact that mankind is asleep. There is so much happening around us now. Many people are obsessed by relatively minor things. The songs on the album are confrontational and meant to open our eyes!
Where do you hope to play this summer?
Graspop or Pukkelpop would be very nice. For the rest, wherever the beer is cold and the whiskey flows!
Wim GUILLEMYN
03/02/2016
---
Spoil Engine heeft een nieuwe zangeres en een fantastisch mini-album in eigen beheer uitgebracht. Reden genoeg om een gesprek met enkele leden van Spoil Engine aan te knopen.
Hallo, vooreerst proficiat met jullie nieuwe release. Was het moeilijker of anders om zelf een album op te nemen en te produceren in plaats van te werken met Sonic Angel of jullie vorige label Roadrunner Records?
Iris: Dank je! Het is natuurlijk fijn als je een groot label achter je hebt staan. Maar ook zonder label zijn we voor de hoogste kwaliteit gegaan. Iedereen heeft natuurlijk even afgewacht in welke richting we met de nieuwe line-up zouden gaan. Wie weet liggen er nog mooie deals in de toekomst.
Jullie hebben een nieuwe vocaliste. Hoe is dat in zijn werk gegaan en wat gaf de doorslag?
We hebben heel lang gezocht naar een geschikte kandidaat. Iris was nummer 30. Daarvoor zijn er ook prima vocalisten op auditie geweest, maar wij waren op zoek naar de XXX-Factor. Het moest gewoon kloppen. Uiteindelijk hebben we Iris op YouTube gezien en hebben we haar gevraagd voor een auditie. Van het één kwam het ander. Een week later zaten we met haar in Oceanside Studio, waar we onze Roadrunner-plaat Antimatter hebben opgenomen. We hebben meteen een nieuw nummer en een oud nummer uitgeprobeerd. De klik was er, de sound was er... het zat gewoon goed.
Wat gaf bij Iris de doorslag om voor Spoil Engine te kiezen?
Iris: Ik had al langer de droom om een stapje verder te gaan met een band in de muziekwereld. Toen ik werd gevraagd om auditie te doen bij Spoil Engine, nam ik die kans dan ook met beide handen aan. Toen daarna ook nog bleek dat het gewoon klikte, was de keuze niet moeilijk.
Wat wilden jullie met dit nieuwe album?
Nieuwe vocals, een nieuw plaatje en een nieuwe moderne sound.
Stormsleeper klinkt als moderne metal, maar is origineler dan de meeste hedendaagse bands. Hoe komt dat?
We zijn ons er tijdens het schrijfproces heel bewust van geweest. We wilden niet naar buiten treden als de zoveelste female fronted metalcoreband. Daar kom je er gewoon ontzettend veel van tegen in de Benelux. Binnen de band zijn er ook veel verschillende persoonlijke invloeden.

De manier waarop Iris zingt is tamelijk origineel in het metalwereldje. De meeste vrouwen klinken zoals Nightwish of Doro. Bij Iris is dat niet het geval. Kan je stem dit gemakkelijk aan?
Over het algemeen wel. Ik ben begonnen te grunten toen ik 15 was. 5 jaar later ondervind ik nog steeds geen stemproblemen. Elke vocalist heeft uiteraard wel eens een mindere dag. Dan loopt het iets minder gesmeerd. Over het algemeen, geen probleem!
Iris, ben jij betrokken bij de teksten?
Iris: Ja. Ze zijn in de studio nog wat aangepast in samenwerking met de producer. Ik schrijf graag. Dus het was voor mij logisch om het zelf ook te doen.
Moesten jullie het schrijven van de muziek aanpassen met een nieuwe vocaliste?
We hebben enorm veel geschreven in 2015. Dat was ook nodig om de nieuwe sound van Stormsleeper te vinden. De 6 beste songs hebben we op de ep gezet. We klinken nu een stuk moderner, maar we zijn zeker niet de kern van Spoil Engine uit het oog verloren: hard, zwaar, agressief en met de nodige catchy refreinen.
Als ik jullie hoor, dan hoor ik een bandgeluid. Maken jullie de nummers samen of ligt het eerder aan het feit dat jullie al lang samenspelen?
Beide. De eerste muzikale concepten worden vrij individualistisch geschreven. Iris zet er dan vocals overheen en dan kijken we stap voor stap waar het heen gaat. Uiteindelijk werkt iedereen zijn eigen partij uit en pas dan gaan we naar de studio.
De ritmesectie klinkt heel hecht en sterk.
Bedankt! Zolang het ritme van de band goed loopt, komt alles in orde.
Jullie hebben al het één en ander bereikt en meegemaakt waarvan veel bands dromen. Wat hopen jullie nog in de toekomst te bereiken?
Zoveel we kunnen. Als we kansen krijgen, nemen we die zeker aan. Nu, meestal komen die niet zo maar aanwaaien. Je moet ze creëren en er hard voor werken.
Persoonlijk vind ik de albumtitel sterk. Zit er een verhaal achter?
Iris: Stormsleeper staat eigenlijk voor de slapende mensheid, en dat terwijl er juist nu zoveel rondom ons gebeurt. Veel mensen staren zich blind op relatief onbelangrijke dingen. De tracks op het album zijn confronterend en bedoeld om onze ogen te openen!
Op welke podia hopen jullie deze zomer te spelen?
Graspop en Pukkelpop, dat zou heel mooi zijn. Voor de rest: overal waar het bier koud staat en de whisky vloeit!
Wim GUILLEMYN
03/02/2016
---