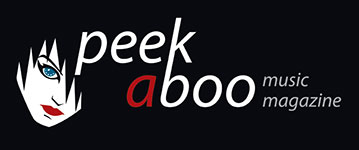 like this interview

---
JO QUAIL
My new album 'Five Incantations' pushes the boundaries of looping technology and/or my ability in live performance.
14/01/2016, Ward DE PRINS
photos: © Simon Kallas
---
Last year, Matt Howden of Sieben introduced me to the music of cellist Jo Quail. I was astonished by the beautiful compositions created by this lovely lady. Since she will be performing at the Black Easter festival in Antwerp, I thought this was the perfect opportunity to interview her and talk about her music, inspiration, collaborations and so much more...
For the readers who are not so familiar with your music, can you introduce them to Jo Quail ?
I'm a cellist and composer and I write and perform instrumental music. I use looping to perform live and my music loosely fits into contemporary classical and post-rock genres. If that's not too vague! It's at times introspective, heavy, ambient, meditative, atonal or harmonically simple, depends on how I'm feeling or what I'm writing at the time.
In your biography I read that you are influenced by classical music (Bach, Debussy, Pärt, Bartok) as well as some modern artists like Jane's Addiction or Nine Inch Nails. How broad is the spectrum? Where are the boundaries?
There are no boundaries from my perspective. Whatever I hear, experience, feel, this directly inspires and influences the music I write. There might be aspects of a particular artist that I admire, and I try to figure out what exactly moves me, is it the production, the harmonic progression, the instrumentation, the vibe of the piece, and I will immerse myself in this aspect and then see how it translates in to what I create. If there is a song or a piece I especially love, I will stop listening to it when I feel I am beginning a writing phase, as I try to take the energy if you like of what moved me at that period of time, and then work with that as I create something new. I find I listen to artists and composers incessantly for short-ish periods of time, and they can range from 'classical' to very apparently unrelated genres, yet to me all music is related.
You had a classical training. How did you start experimenting with looping technology and how did that grow to be your characteristic approach of music?
I was introduced to looping through musical colleagues some 10 or so years ago when I first started playing with bands, and I dallied with it in a light-hearted fashion for quite a few years. It didn't really come into its own for me until 2010, when I released my first solo album and began to play solo concerts. However my loop station (BOSS RC300 – completely brilliant by the way!) is only ever a compositional tool for me, not an effects unit. It must serve me, not the other way around, and this boundary I set myself both limits and immensely increases musical possibility. Music must have compositional integrity for me, not simply a loop for the sake of it, and there must be development and shape within a piece, whether rhythmically, harmonically or texturally, so that's the practical starting point when I write, regardless of the inspirational starting point.
Your compositions are instrumental and based on looping. You never felt the urge to add vocals or spoken word lyrics to them?
Whilst most of my music is instrumental, I very much enjoy working with vocalists when the moment is right. On my first album From The Sea I was very privileged to work with the poet Mohan Rana, who recited in Hindi a poem of his The Colour of Water. I heard this voice, this extraordinary timbre and tone, and it moved me greatly, though I had no idea what the poem was about (my Hindi is not great…!). I set this spoken word to music, without fully knowing the English translation, and the result was extraordinary and synchronistic! We have performed The Colour of Water on several occasions, most recently with a cello quartet here in London, it was spine tingling!
On my second album Caldera I was honoured to work with Lucie Dehli, a most inspired and evocative French vocalist who brought Amberay to entirely new depths for me. I've worked with Lucie before on different projects led by one or other of us, and each time I feel humbled at the great connection we have together, it feels spiritual to me. We perform together whenever we can, and we both enjoy improvised concerts – it's a real privilege to work with this beautiful muse. And of course the mighty Daemonia Nymphe brought their unsurpassed creativity and talent to Volcano from the same record, and it blew my mind when I heard it, shattered, sensuous, sublime - so much colour in two voices. That's what I love about working with all these incredibly talented artists – they bring themselves to my fairly boring canvas and they paint a whole world I never knew existed. They teach me in so many ways, and we create between us something far greater than I could ever envisage on my own with my 4 strings. They bring sound and sensation beyond my wildest expectations.
Your looping technology often is interspersed by regular cello playing, or at least without looping. Highly repetitive and up-tempo songs, like Adder Stone (of the album Caldera), quite regularly get an interesting twist by integrating these slow, often experimental intersessions. Especially those songs remind me of similar techniques by classical composers like Bella Bartok and Arvo Pärt. So I guess you like a classical approach, as well as an experimental one ?
Yes, I do. They are one and the same to me, everyone at some stage was labeled 'experimental' or some other term common to the era, and that's where evolution arises. Bartok and Part are enormous influences for me, both in very different ways, so thank you for the comparison, I am honoured! I love the vast array of sonic effects available on a 'normal' cello, and I try to incorporate these into my electric cello repertoire too, there's a big slab of this type of work on my new album actually.
Some of your compositions are based on the marvelous nature in Australia, like the brilliant South West Night of the album Caldera. So I guess you like to visit these places regularly and enjoy the silence and the nature of those desolate locations?
I do indeed! I am very fortunate to be able to travel with my music, and I see some extraordinary sites (natural and otherwise) on occasion. Especially so in Australia, where the distances are so vast and the landscape changes almost beyond recognition from region to region. I've been moved to tears by the awe-inspiring natural beauty in this rich, diverse and spectacular country. However, equally important to me is the raw and unbridled power of the English coastlines, drenched in myth, shrouded often in mystery, and always such a vibrating source of energy to me.
In 2015 you toured in Europe with Caspian. How was the experience? Will there be another collaboration in the future?
I do hope so! Let's watch this space. It was an incredible tour. They are musicians of the highest order and really nice blokes too (which is handy if you're basically living together for weeks on end!). All I can say is their fans are open-minded, enthusiastic and generous in praise and support; genuine lovers of music, and receptive to all things it seems, including a strange lady playing a strange cello! It was an honour and a privilege to tour with them. I'm a lucky cellist indeed.
As a mother, how hard is it to plan those tours/organize your private life?
I would be completely lost without the support of my husband and my family. Everything is possible, you just need to be really well organized. Everything you do has to be well planned, with no wasted space as it were. When it's appropriate to take our daughter with me, I do, in fact she came on tour at six weeks old! These days a full-on 'tour' is no place for a little one (she's four now), so I make sure I work hard, play as well as I can, and come home as swiftly as possible.
During that tour you sometimes perform with members of Caspian and on your albums I can hear (a few) other instruments. Do you see yourself to continue as a solo artist in the future or would you like to gather a band around you?
Playing with Joe and Jani from Caspian was the BEST!!! What powerful musicians. They absolutely lifted everything beyond 11 as they say in the trade (!), with such freedom and aplomb. There were equally special moments where Phil joined me for South West Night, and that was sublime. When he entered the stage I felt a sense of space, infinite space being created, and such a strong, powerful and deeply moving connection between us. That's the unfathomable, indescribable experience of music for me. The communion of souls, whether in sheer power and volume or intimate and subconscious energies.
At times I gather other musicians around me, and I love these experiences, they are rare and precious to me. Recently I had the most amazing cello quartet (or 'cello squad' as one reviewer put it!) with me for the London Nocturnes show (where I released This Path With Grace) and of course we were joined by the wonderful Green Army Choir too. I will be playing for the second time with a Polish orchestra and the choir Cappella Gedanensis in October this year, that's a really special few concerts for me. We'll be playing This Path… and other pieces of mine, and hearing them with a rich chamber orchestra and an outstanding choir, it's just beyond anything I've experienced before.
I do enjoy playing with bands, but most of the time these days my work with other musicians is as a guest within their set up. This is great as I get to play with pop, hiphop, rock and many other genre artists – I learn so much with each session.
On that same tour, you played some songs from the upcoming album. I really like the live versions of Gold and especially Salamander during your gig in Ghent. What can you tell us more about your new album, Five Incantations?
Thank you! Ghent was a great experience. Five Incantations will be released in Australia on the 18th February with a lovely (I hope!) concert at the Melbourne Recital Centre, then a short-ish tour, then released in the EU on the 21st March, with a release concert two days before on Saturday 19th March, St John on Bethnal Green if you fancy coming...
Five Incantations is my third studio album, and it's a suite of interlinked movements, each individual yet essentially drawn from one theme, recorded and performed at 432hz. At 45 minutes in length it is designed to be experienced in one sitting – which presents an unusual challenge for me, it certainly pushes the boundaries of looping technology and/or my ability (!) in live performance.
You have collaborated with lots of people. Amongst them Matt Howden with whom you have recorded the album Rasp. Personally, I really loved the energy and synergy from two looping artists. How was the experience of creating this album for you?
Hysterical! Profound. It was great. We decided to make a record in two days and that's exactly what we did, in front of a live audience throughout the process. So it's live, it's raw, it's passionate and heartfelt, and something we are both immensely proud of. Matt's such a brilliant musician, he's always been a huge inspiration to me, and he's so generous in his energy and his musicality too. He's my hero in so many ways.
Any chance to catch you live with Matt someday, performing Rasp?
For certain. We are both really keen to play a Rasp concert, at the earliest opportunity! Matt and I are a nightmare to coordinate, but we are working on it. Again, watch this space please!
What are your further plans for 2016?
I have some lovely concerts in Europe throughout the year, including Denmark, Germany, France and Poland, and I'll do a few UK ones no doubt. There will be a video for Gold and I have a vinyl release planned for later in the year, a really lovely collection of live performances with various ensembles, and a killer remix too!
Soon, you will be playing in Belgium at the Black Easter festival? What can people except?
I'm so thrilled to be playing Black Easter! It's been on my radar for some time and I'm so happy to have been invited to play. Thank you for having me! I'd really like to play the whole of Five Incantations, but I think most likely I'll be playing a couple from this album and my older favourites (for me!) like Adder Stone and Laurus. Expect electric cello and you won't be disappointed! Haha!
One final question. can you recommend a (more or less unknown) artist/band, who would that be ?
Anilah. You must hear Warrior if you haven't already. https://anilah.bandcamp.com/. She took my breath away from the outset, an incredible voice and amazing musician. Duke Garwood is another, earthy and real. https://www.youtube.com/watch?v=FrcCGjIX6Zo. This is a great one – Heavy Love. These two are both well known in their respective fields of course, but they have been relatively new discoveries for me.
Ward DE PRINS
14/01/2016
---
Vorig jaar stelde Matt Howden/Sieben me de muziek van cellist Jo Quail voor. Ik was verbaasd door de prachtige composities die deze lieve dame maakt. Aangezien ze zal optreden op het Black Easter festival in Antwerpen, vond ik het de perfecte gelegenheid om haar te interviewen en te praten over haar muziek, inspiratie, samenwerkingen en nog zo veel meer...
Voor de lezers die nog niet zo bekend zijn met je muziek, stel Jo Quail eens kort voor.
Ik ben een celliste, componiste en ik schrijf en maak instrumentale muziek. Tijdens mijn liveoptredens maak ik gebruik van de loopingtechniek en mijn muziek past losjes in het vakje van het hedendaagse klassieke en postrockgenre. Als dat niet te vaag is ten minste! De muziek is soms introspectief, zwaar, ambient, meditatief, atonaal of harmonisch eenvoudig. Het hangt er allemaal vanaf van hoe ik me voel en wat ik op dat moment schrijf.
In je biografie las ik dat je door klassieke muziek (Bach, Debussy, Pärt, Bartok) beïnvloed bent, maar ook door sommige moderne artiesten zoals Jane's Addiction en Nine Inch Nails. Hoe breed is het spectrum? En waar liggen je grenzen?
Vanuit mijn perspectief zijn er geen grenzen. Wat ik hoor, ervaar, voel, dat inspireert en beïnvloedt de muziek die ik schrijf. Er kunnen wel aspecten van een bepaalde artiest zijn die ik bewonder, dan probeer ik te achterhalen waarom het me zo beroert. Is het de productie, de harmonische progressie, de instrumentatie of de sfeer van het stuk? Daarna dompel ik me onder in dat aspect en ik zie wel hoe dat zich vertaalt. Als er een lied of een stuk is dat me enorm bekoort, dan luister ik er niet meer naar vanaf het moment dat ik begin te componeren. Ik probeer echter om de energie op te nemen van alles wat me beweegt. Ik werk dan zelf iets uit of ik creëer gewoon zelf iets nieuws. Ik beleef het wel intensief, maar de periode waarin ik naar artiesten en componisten luister is toch relatief kort. En ze variëren ook, dat gaat van het klassieke genre tot artiesten die op het eerste gezicht niet gerelateerd zijn aan mijn eigen muziek.
Je genoot een klassieke opleiding. Hoe ben je met de loopingtechniek begonnen te experimenteren? En hoe heeft dat op je eigen muziek gewerkt?
Zo'n tien jaar geleden trad ik met allerlei bands op en verschillende muzikale collega's lieten mij kennis maken met de loopingtechniek. Vervolgens heb ik er gedurende een paar jaren wat mee geëxperimenteerd. Het duurde tot 2010 toen ik mijn eerste soloplaat uitbracht en soloconcerten gaf alvorens ik de techniek volop gebruikte. Maar mijn loopstation (de BOSS RC300 – wat overigens een briljante uitvinding is) is voor mij alleen maar een compositorisch hulpmiddel. Het instrument moet mij dienen en niet andersom. Het is een grens die ik mezelf opleg en dat beperkt mijn muzikale mogelijkheden, maar het verbreedt ze ook! Compositorische integriteit is voor mij van het grootste belang! In het stuk moet er een ontwikkeling en vorm zitten, of een ritmische en harmonische coherentie. Dat is het uitgangspunt als ik schrijf, ongeacht wat me bij aanvang inspireerde.
Je composities zijn instrumentaal en op basis van gitaarloops. Heb je nooit de drang gehad om er wat zang of een gesproken woord aan toe te voegen?
Ondanks het feit dat het merendeel van mijn muziek instrumentaal is, geniet ik heel erg van het vocale werk. Op mijn eerste album From The Sea had ik het voorrecht om met de dichter Mohan Rana te kunnen samenwerken. Hij citeerde in het Hindi het gedicht The Colour of Water. Ik hoorde zijn stem, het buitengewone timbre en de toon, en dat bewoog me enorm, ook al had ik geen idee waarover het gedicht ging (mijn Hindi is niet zo geweldig!) Ik zette deze gesproken woorden om naar muziek, zonder echt te weten waarover het ging. Daarna kwam de Engelse vertaling en het resultaat was buitengewoon en synchronistisch! We hebben het in Londen tijdens verschillende gelegenheden uitgevoerd, onlangs zelfs nog met een cellokwartet, dat was sensationeel!
Op mijn tweede album Caldera had ik de eer om met Lucie Dehli te kunnen werken, een enorm geïnspireerde en suggestieve Franse zanger die Amberay naar een heel nieuw niveau tilde. Ik heb eerder al met Lucie samengewerkt, en iedere keer voel ik die grote verbondenheid die bijna spiritueel is. Wij treden samen op wanneer we maar kunnen en genieten beiden van geïmproviseerde concerten, het is een voorrecht om met deze prachtige muze te mogen werken. En natuurlijk is er ook de ongelofelijke Daemonia Nymphe in Volcano van datzelfde album. Het overweldigde mij helemaal, zo sensueel, zo subliem!
Dat is dan ook wat ik zo graag heb als ik met deze getalenteerde kunstenaars werk. Ze schilderen een magische wereld waarvan ik het bestaan nooit zou durven dromen, en dat terwijl mijn eigen canvas relatief saai is. Ze leren me zoveel bij! We creëren samen iets dat veel groter is dan wat ik ooit alleen met mijn eigen 4 snaren zou kunnen bereiken. Hun geluid en gevoel overtreffen mijn stoutste verwachtingen.
Je gitaarloops worden vaak afgewisseld door traditionele cello, of in ieder geval toch zonder looping. Het zijn soms zeer repetitieve uptempo nummers, zoals Adder Stone. Deze nummers doen me denken aan klassieke componisten zoals Bella Bartok en Arvo Pärt. Ik vermoed dat je zelf ook die combinatie zoekt?
Ja, zo wil ik het graag. Ze zijn voor mij één en hetzelfde. Iedereen krijgt op een bepaald moment wel het etiket 'experimenteel' opgekleefd, of een of andere terminologie als deze evolutie zich voordoet. Bartok en Pärt zijn enorme invloeden voor mij, beiden op heel verschillende manieren, dus bedankt voor de vergelijking, ik ben vereerd! Ik hou van de enorme vele geluidseffecten die mogelijk zijn op een 'normale' cello, en ik probeer die te verwerken in mijn elektrische cellorepertoire. Mijn nieuwe album bevat overigens veel van dergelijke composities.

Sommige van je composities zijn gebaseerd op de prachtige natuur in Australië, zoals het briljante South West Night van het album Caldera. Ik vermoed dan ook dat je deze locaties regelmatig bezoekt en er ook enorm van geniet?
Dat doe ik inderdaad! Ik ben zeer gelukkig dat ik dankzij mijn muziek kan reizen en ik zie dan ook regelmatig prachtige en bijzondere locaties (zowel op natuur- als cultuurvlak). Vooral in Australië, waar de afstanden zo groot zijn en het landschap bijna onherkenbaar van regio tot regio verandert. Ik ben tot tranen toe bewogen door de ontzagwekkende natuurlijke schoonheid in dit rijke, gevarieerde en spectaculaire land. Maar even belangrijk is voor mij de rauwe en ongebreidelde macht van de Engelse kustlijnen die doordrenkt zijn van mythe en die vaak in mysterie zijn gehuld. Dat is voor mij altijd een trillende bron van energie geweest.
In 2015 toerde je samen met Caspian door Europa. Hoe was die ervaring? Is er opnieuw een kans dat jullie samenwerken of toeren?
Ik hoop het! Het was een ongelooflijke tour. Caspian bestaat uit de allerbeste muzikanten en het zijn nog leuke kerels ook (wat handig is als je er wekenlang mee samenleeft!). Hun fans zijn echt wel breeddenkend, enthousiast en gul wat lof en steun betreft. Het zijn echte muziekliefhebbers die openstaan voor heel wat genres, zelfs voor een vreemde dame met een nog vreemdere cello! Het was een eer en een voorrecht om samen met hen te mogen toeren! Wat ben ik toch een gelukkige celliste!
Je bent ook moeder. Hoe moeilijk is het om dat met al die tournees te combineren?
Ik zou volledig verloren zijn zonder de steun van mijn man en mijn familie. Alles is mogelijk, je moet je alleen maar goed organiseren. Alles wat je doet moet goed worden gepland, tijd mag je dus niet verspillen! Als het past, neem ik onze dochter mee. De eerste keer toen ze meeging was ze slechts zes weken oud! Maar bij een uitgebreide tour is er natuurlijk geen plaats voor een kleintje van vier, dus zorg ik ervoor dat ik hard werk, goed speel en zo veel doe als ik kan, en dan zo snel mogelijk naar huis!
Tijdens die toer voerde je soms samen met leden van Caspian wat nummers op. Hoe zal dat in de toekomst zijn, denk je: (hoofdzakelijk) een soloartieste of wil je toch liever een ​​band om je heen verzamelen?
Spelen met Joe en Jani van Caspian was fantastisch! Ze zorgden voor een meerwaarde bij de uitvoering van mijn composities. Er waren ook heel wat speciale momenten, bijv. toen Phil South West Night met me speelde, dat was subliem. Toen hij op het podium kwam voelde ik een oneindige ruimte en een sterke, krachtige en ontroerende verbondenheid. Dat is nu net de ondoorgrondelijke, onbeschrijfelijke ervaring die muziek voor mij is. Het samenbrengen van zielen, maar ook intieme en onbewuste energieën en synergieën.
Op sommige momenten verzamel ik muzikanten om mij heen en ik hou van deze ervaringen, ze zijn immers zeldzaam en kostbaar. Onlangs was dat ook zo tijdens de Londense nocturne toen ik This Path With Grace uitbracht. Ik stond daar met een subliem cellokwartet (of de cellosquad zoals een recensent ze omschreef!), en samen met het prachtige Green Army koor. In oktober van dit jaar zal ik voor de tweede keer met het Poolse orkest en het Cappella Gedanensis-koor spelen. Dat is echt wel een speciaal concert voor mij. We spelen This Path with Grace en andere stukken, en dat samen met een kamerorkest en een uitstekend koor.
Ik wil genieten van het spelen met bands, maar meestal ben ik niet meer dan een gast. Maar dat maakt het nu net zo geweldig. Ik krijg de kans om te spelen met artiesten die in pop, hiphop, rock en vele andere genres zitten. Bij elke sessie leer ik bij.
Op dezelfde tour heb je al een aantal nummers gespeeld van het nieuwe album. Ik hield enorm van de liveversies die je in Gent deed van Gold en vooral van Salamander. Kan je ons iets meer vertellen over je nieuwe album Five Incantations?
Dank je! Gent was een geweldige ervaring. Five Incantations zal op 18 februari in Australië worden uitgebracht met een mooi concert in de Melbourne Recital Centre, gevolgd door een korte Australische tour. Op 21 maart volgt dan Europa. Twee dagen voordien, op zaterdag 19 maart dus, is er in de St John op Bethnal Green een concert, dus mocht je zin ​hebben om te ​komen...
Five Incantations is mijn derde studioplaat, en het is een suite van bewegingen die met elkaar verbonden zijn, maar iedere beweging is individueel en essentieel geënt op één thema, geregistreerd en uitgevoerd op een 432Hz. Het hele stuk is 45 minuten lang en zo ontworpen dat het in één keer ervaren moet worden. Dat is voor mij een ongewone uitdaging en ik zal zeker de grenzen van mijn looptechniek (of wat ik kan) moeten verleggen!
Je hebt al met veel mensen samengewerkt. Ook met Matt Howden, met wie je het album Rasp opnam. Persoonlijk heb ik echt genoten van de energie en synergie tussen twee loopingkunstenaars. Hoe heb jij dat ervaren?
Hysterisch! Diepgaand. Het was geweldig. We besloten om in twee dagen tijd een ​​plaat te maken en dat is precies wat we deden, en met een livepubliek! Zo is ook het leven: rauw, een oprechte passie en we zijn allebei enorm trots op het resultaat. Matt is zo'n briljante muzikant. Hij is altijd al een enorme inspiratie voor mij geweest, hij is mijn held op allerlei manieren.
Bestaat er een kans dat je samen met Matt ooit dit album live brengt?
Zeker. We zijn beiden echt enthousiast over het idee om een ​​Rasp-concert te spelen! Maar Matt en ik zijn een nachtmerrie als het op coördineren aankomt, maar we werken eraan!
Wat zijn je verdere plannen voor 2016?
Ik heb een aantal prachtige concerten in Europa in het vooruitzicht waaronder Denemarken, Duitsland, Frankrijk en Polen, en ik doe sowieso een paar Britse concerten. Er zal een video van Gold uitkomen en ik heb een vinylversie later dit jaar gepland, verschillende optredens met diverse ensembles en zelfs een remix!
Binnenkort sta je op het Black Easter festival. Wat kunnen de mensen verwachten?
Ik ben zo blij dat ik uitgenodigd ben op Black Easter! Ik zou heel graag volledig Five Incantations spelen, maar ik denk dat het meest waarschijnlijk scenario zal zijn dat ik in Antwerpen slechts maar een paar composities speel, aangevuld met een paar oudere favorieten (voor mij!), zoals Adder Stone en Laurus. Verwacht gewoon een elektrische cello die je niet zal teleurstellen! Haha!
Slotvraagje. Welke muziek beïnvloedt je leven nu, en als je een (min of meer onbekende) artiest/band zou kunnen aanbevelen, wie zou dat zijn?
Anilah. Warrior moet je echt horen als je het nog niet kent. https://anilah.bandcamp.com/. Zo een ongelooflijke stem en geweldige muzikant. Duke Garwood is een andere aanrader. https://www.youtube.com/watch?v=FrcCGjIX6Zo. Dit is echt geweldig – liefde om u tegen te zeggen. Deze twee zijn beiden bekend in hun milieu, maar voor mij zijn het toch nieuwe ontdekkingen.
Ward DE PRINS
14/01/2016
---