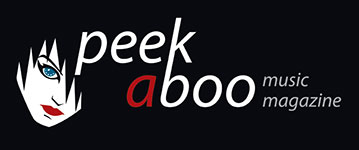 like this interview
---
MIRLAND
I feel it's a cultural catastrophe that music is slowly turning into muzak
15/10/2015, Didier BECU
---
Mirland has just released the splendid album Sleeping Disorder which is an excellent potpourri of all possible electronic styles. From minimal synths to spacey Vangelis noises, you'll find them in Mirland. Who is he? What does he do? We reveal the answers…

Hello John. How would you describe your music. When reviewing Sleep Disorder, I ended up with putting each track in a different category of music!
My music is transcending a lot of electronic styles, but it's somewhere in between dark ambient, minimal techno and neo-classical with a twist of industrial - and it's often a bit soundtrack-like. I don't care too much about the style tags though since I often feel they become a check list: "if you work in this style, you have to do this and that and certainly not that". I just compose the music and since Mirland is very much a mirror of who I am and what I come from, it comes out this way.
I really do hear a lot of influences, of course they're all electronic, but were you inspired by electronic sounds/artists only?
The short answer: No. I am equally inspired by electronic music, classical and extreme metal such as death and black metal. I listen to almost everything as long as it speaks to me. I love electronic music for the endless possibilities and it's my DNA, but I also love classical and metal for the compositional and technical qualities and the imaginary worlds they conjure. I could easily listen to Pet Shop Boys, Godflesh, Satyricon and Max Richter within the same day.

Sleep Disorder is your second album and it's a very dark one. You've written it after a serious illness. Was making music an inspiration or a catharsis?
Yes, that's correct. It was actually composed and recorded during a tough year where I ended up seriously ill and hospitalized for a while. To me music was always a sanctuary - a place where I could go and just be myself and forget about everything. So I guess it's a combination of both.
Even if there are no words, the music is very personal. I mean you really can hear fear. Are you not afraid to show your inner self to the world or do you kind of hide behind your keyboards?
Nope. I want my music to be personal. I believe that music should be personal - even if it's four-to-the-floor club music it should be reflecting part of the artist. I am so tired of the prejudices against electronic music - that it's impersonal and soulless. That machines and software are unable to convey true feelings in a way that only an acoustic instrument can. It's all what you do with it. Also, I don't have a public and a private persona. I am a very outspoken person when it comes to political, religious and social issues, so I guess that probably also shines through in the music.
Your music is definitely created to listen to, even best with some headphones on! Isn't that a bit strange these days to do? I mean, people refuse to listen to things and everything has to be in a rush.
Haha! Yeah, I guess so. But I take music - both my own and others - very seriously. I spend a lot of time creating the sound design and take care that it really works as intended. I am also a bit of a hi-fi nut and feel music should be listened to on a serious setup or headphones and not through a crappy PC speaker. Personally I prefer silence to badly represented music. I feel it's a cultural catastrophe that music is slowly turning into muzak - that we treat music as something to fill out the gaps in the background like we're experiencing the audio analogy to horror vacui. That's both disrespectful, but also a tragedy since music is our only universal language - and if we keep on treating it like crap and a commodity, we'll lose the ability to communicate on a higher level.
You have worked with Claus Larsen. How did you meet him, I mean, this guy is a real icon in electronics world!
Claus was - is - one of my heroes from when I was a young man. Over the years we had a mail dialogue and he mastered both the Mirland debut album "Submerge", the Holm/Mirland debut album "In Control" and also "Sleep Disorder". Holm/Mirland and Leaether Strip played together in Berlin at the K17 club earlier this year and Claus and I learned we have a lot in common. We're both control freaks, restless, outspoken, sensitive and always creating something. We've formed a close and personal friendship and we are now creative partners in the synth pop duo Am Tierpark.
If I'm well informed, you'll do something else with Claus in the future. Can you tell us something about it?
As mentioned earlier, we are partners in the synth pop duo Am Tierpark where we let our pop personas run loose. I compose the music and Claus takes care of the lyrics and vocal melody - it's a perfect partnership. I've never experienced a process like this. Since April 2015 we've composed and recorded more than 30 tracks. The debut album "Uncaged" is released worldwide on November 6th through Distortion Productions with whom we have a very fine contract. With Am Tierpark we try to combine intelligent lyrics with a synth pop sound in the vein of the eighties and early nineties. The sound is much more bare boned and less condensed than both Leaether Strip and Mirland. It's something we've both wanted to do for a long time and now we're doing it together!
Is Mirland a studio project or do you take it to the stage at well?
It's primarily been a studio project since I spend so much time on the sound design.However, I will be taking it to the stage within the next year. Things are cooking (laughs). Live I want to create a sound universe for the audience to dive into. I am very much a laptop musician (what a terrible and condescending tag that is) using the laptop as my main instrument and controller for the hardware in the studio, so I will be reconstructing the music live from a library of bits and pieces. Therefore the live versions will be very different from the versions on the album/s since I will be recomposing and reconstructing them on the spot. I think this is the best way for me to present my music dynamically to a live public.
A very funny question for a Danish electronic composer. What is best if it comes to electronic music: Belgium or the Scandinavian countries? And no, it's not allowed not to choose!
If the Belgian scene hadn't existed, the Danish scene would neither. So, I'd go with the Belgian! We all looked to Belgium when I was young and we all refer to Belgian releases still.
What's your favorite record of all time and please state why!
Argh! I'll have to go with Jean-Michel Jarre's Equinoxe. I grew up with that album and it never ever gets boring. The compositions and the sound design are second to none.
With whom wouldn't you mind to be alone in an elevator for 8 hours and what would you do then?
My wife and no - I couldn't possibly reveal anymore (laughs). But to be honest, I'd probably be tearing the doors of the elevator with my teeth and fingers since I'm really very claustrophobic!
The last words are yours.
Well, finally I just hope people get curious and want to take a journey into the world of Mirland and Am Tierpark. And remember! Music should be listened to at a high volume.
Check out Mirland's Facebookpage.
Didier BECU
15/10/2015
---