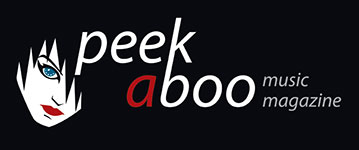 like this interview
---
SKINDRED
We wanted to sound naturally with much riffs and that's how we prefer to play live too
11/10/2015, Wim GUILLEMYN
---
Skindred releases its sixth album called Volume at the end of October. After Kill The Power they strike back with a powerful and melodic album. So, it's time for an interview as the European tour starts in November. Peek-A-Boo had the chance to speak with Mickey Demus (guitar and backing vocals).

Hello, I've heard the new album this week and I must say it sounds good, strong and melodic.
Mickey: Thanks man, cool.
It's very pumping, heavy and straight forward. Was that coincidentally?
Mickey: It was rather conscious, we wanted to sound naturally with much riffs and that's how we prefer to play live, make an album for us and for our fan base as well. They like that too.

How do songs arise by Skindred?
Mickey: That depends a little bit. Some songs come out of a riff or from a piece of lyric. It depends a little on the approach and by what we were inspired.

What does Skindred want tell with its music/lyrics? I hear a lot of youthful rebellion.
Mickey: Ah well, different things and themes. Mostly themes that are based on problems of society, social or human origin. We try to write so it's recognizable for many people. But we do not want to sell political ideas or statements like some other bands do. And the lyrics are mostly the point of view of singer Benji. For the lyrics you have to be with him.

There will be a DVD called Rude Boys For Life that is included with the new CD. What may we expect from that?
Mickey: It's going to be a retrospective and a view behind the scenes, taken from footage during the last 15 years. We had for hours, and even days, of footage. We selected and wanted to show where we have been, come from and stand now. Also who we are and how it works to be a member of Skindred. I think it's a nice extra for fans.
Within a few weeks the European tour starts. I do not see a stop in Belgium. How come? A special reason?
Mickey: No, not a special reason, we love to play here, but it doesn't fit in the schedule. We couldn't play everywhere unfortunately. We played this summer in Belgium ( Lokerse Feesten) and many times in the past too (Pukkelpop and Graspop). I guess we will return next year for a gig to Belgium. It would be great.
The band has a big live reputation? Does that (still) give stress before a tour?
Mickey: Not very much. It feels natural to play and go on tour and to do our thing on stage. The only stress we get is the fact if everything will go good on the technical/logistic side. For the rest it's just doing our own thing, you know.

The setlist will probably be built around the new album?
Mickey: Well, I guess that we will add a few new songs to the set and also some well-known songs like Nobody, Doom riff,…But what we will play is still uncertain because we will rehearse the coming weeks and we will see what works and what doesn't.

Is it hard these days to find a budget to release an album? I suspect that for big famous bands that make more mainstream cross-over, it's a little easier than for the rest?
Mickey: To be honest, for us it's always been good so far. We never struggled to find a company or a deal. Sometimes we lose a deal and find a new one. But we don't play to become rich or famous. Scoring a huge hit would be nice, but that's not our goal.

Do you follow the nu metal scene as a guitar player?
Mickey: Yeah, but not very much. I'm fond of players like Morello (Rage Against The Machine) and Darrell (Pantera), but I prefer the pioneers in guitar music like Jimmy Page and Jimmy Hendrix. Nowadays, I hear a lot of recycling of old stuff. Not very different and original things. But when we play at festivals, I'm always interested to hear or check out new bands.
Skindred is known for its live performance. Is that the most important to you?
Mickey: Yes and no, we want to be a solid live band, but we also want to make well balanced albums. It's a kind of putting down your legacy. A good live performance is great, but a real good album is forever. I think it's the dream of every musician to make a classic album, an album that stands and stays over the years.

Is there something you want to say to our readers?
Mickey: Thank you for the support and we want to see you at the festivals!

Skindred plays at the 013 in Tilburg on 16th November.
Wim GUILLEMYN
11/10/2015
---