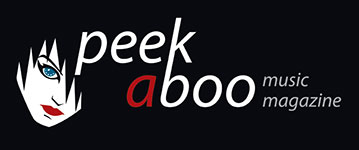 like this interview
---
ELISA WAUT
I have difficulties with the mass mind. I'm just the opposite. I'm not someone who is going to love things because everybody say it's okay.
12/10/2015, Didier BECU
---
Never say never. Nobody ever thought that the Bruges trio Elisa Waut would release a record. And guess what, fifteen years later, Portraits And Landscapes is out. It is a collection of pop gems, and once you listen to the album, it seems like Elsje, her brother Hans and husband Chery Derycke never disappeared from the Belgian pop scene. Elsje Helewaut kindly invited us for a conversation and let us be honest : who can refuse such an offer?

The first question is one that anyone already asked you: why has Elisa Waut returned after seventeen years?
Well, that was of course unplanned. Actually, we never thought doing it, but you've probably already read that two years ago we lost a dog. So many emotions came with it, and there is only one way I can handle them, and that is by writing songs. Before that, I actually did very little with music, except with Ark and some theatre projects. But by writing that one song, the process started. At first I thought this was going to stay between me and Chery, and that my brother Hans would not be interested in pop music, because he is very busy doing other things such as writing the soundtrack for the animated film Cafard and various jazz projects. But after sending him an email, I noticed the opposite, and that Hans liked the idea a lot. Meanwhile, we already were a year further and then came the question: what do you do with it?

For me, it was more difficult, because honestly, I did not really want to go back to the cruel world of the music business, especially as today it looks quite different than before. So many people make music, everyone can make an album these days, I mean there is so much available! And above all, everything goes so fast these days. A band is popular for a short moment, and before you know it there's already another one. Because I've always had problems with the music industry, I hesitated to release another album. With Ark (spiritual music-ed.) it was completely different. That music didn't have to be in the stores, because you're in a particular circuit, the music sells automatically. But now with Elisha Waut that is completely the other way. But fortunately there was Felix of Starman Records. Someone who is so enthusiastic, gives you such a guidance and has such love for music: with such a person you want to work together. Especially since we are a special band. We make pop music, and the word speaks for itself: it has to be popular, but we do not feel the need to be in the hit parade. Elisa Waut is a group that always has done its own thing, and we do what we want to do. And actually, you can compare it with Ark, because it is an exchange of emotions. The artist brings the emotions and the listener experiences them by listening. That is of course at odds to the music industry that wants to see sale numbers.

When I hear Elisa Waut , I think of perfect pop , but that sounds a bit too light. There's also a lot of melancholy in your new album, right?
In the 80s it was definitely so yes. Melancholy means sad, but it also means looking back. And the three of us are never looking back. That is also the reason why we never wanted to do a show with old songs only. We are not like that. I haven't listened to our music for a long time. I did that because someone from America asked me if he could do something with our music. It is very nice to know that our music still lives and I have listened to it again. For me that is linked with time, especially with the person I was back then. As for our new album, it is full of energy. I think with melancholy you mean that there are a lot of feelings, not?

Right, Elsje that is what I mean.
Well, that will always be a part of me. Meanwhile, I already have written a lot of new lyrics and then you start thinking: that's the person I am now, and I 'm glad that I 'm evolved like that. To me that is the most important thing: that a person evolves and learns every day. That is how I see my lyrics too. After writing a text, I 'm already a step further. Also, I have evolved by making the new album, just because writing tlyrics helps me. So, I won't call it melancholy, but there's a lot of feeling in it and a reflection to ourselves and the world.

Is Portrait And Landscapes your final return, or is it just a try out?
Well, that was the question for us too! Are we back or not? Look, we're three mature people now who are doing completely different things. There are three upcoming gigs, but they actually came in a very special way. I was very reluctant, but before we knew it, we rolled in the system.
After those three gigs we'll see what happens, because we were too late. All those performances at cultural centers have to be set up a year in advance. For me it is certainly a challenge. With Ark, I have learned to perform in a relaxing way. With Elisa Waut we never had the chance to grow. We only had three gigs in a pub, and after winning the Rock Rally (an important Belgian rock contest-ed.), we immediately were gigging at the AB (a large venue-ed.). We did not have the time to grow, but with Ark I have learned to enjoy it. And with running our bed and breakfast, I also have learned how to deal with people.
But I believe in it, especially since we are working with very fine musicians. Vincent Pierins, with whom we have worked twenty years ago, is there too. He brought three new students with him who have a lot of talent. These are very young people who were not even born when we won the Rock Rally. It is very cool to see how these young people deal with our old songs. Basically everything is great now, so I think those shows will be too. And then we look how it continues. But hey, when we were traveling the past month, we already wrote some new songs, so...
But we never had the ambition to conquer the world and that is not the case now either. Perhaps we are too somber, because we never thought one second that we could win the Rock Rally. And we have a very different life now and we are not planning to throw everything upside down. Chery and I decided that we didn't want to be financially independent of our music and gigs, just because that clashes with the artistic aspect. My brother is different, music is his job and his life. Chery and I always had other interests.
Back then I had the impression that you said the media circus goodbye because you were fed up with it. Aren't you afraid to return, I mean no one wants to be on the cover of the tabloids…
And yet, we appeared in the tabloids! But we have thought a long time about it and finally we conceded because the journalists were people we knew and they did a good job. It was about the music, and we are satisfied that we have always been treated that way in the media. The worst thing someone ever wrote about us was that we were almost dead. That was just because we drove with a bus that was in a terrible condition. Someone told this to a reporter who made up the story. But that was in fact the only gossip about us.
In the 80s you were the figurehead of the Flemish pop scene and let's be honest, you made a lot of guys crazy. I think you always handled this in an intelligent way, you never exploited it.
Some might think the opposite (laughs). Take the photo on our mini-LP, for me it was just an expression of purity. Probably I was too naive then. I remember very well that at that time a lot of journalists were angry at me because of the way I posed on this album. But for a woman it simply remains a difficult matter. Either you are very tough like Patti Smith, and they accept you as a real rock woman. But as soon as a woman wears some makeup or comes up with a nice dress, they will see her as a fashion doll. And yes, I have a great interest in fashion. With men it is completely different. A man may appear in suits, that's cool, but as a woman you better not wear a Chanel suit if you want to be taken seriously. This dilemma is also present in our music. Are we rock or pop? We always were somewhere between rock and commercial music, even in terms of image.
Was Elisa Waut popular in other countries?
Yes, in Japan! There was a label that released an album with all sorts of eighties bands such as Swing Out Sister and we also were included on it. The Japanese called it European exoticism. I'm not saying that we were a cult band over there, but just like Icelandic groups are exotic in Belgium, we were exotic in Japan. We also played there. They put us in jazz clubs and Ben Crabbé (a famous Belgian TV personality-ed.) was even our drummer. But we were not Madonna in Japan. I did a photo shoot for Marie Claire over there, and then we returned to do some club gigs. Furthermore Angelus was released in the Netherlands, France, Spain and Germany. Especially in Germany it was funny, because the television producers wanted to make a new Kim Wilde of me. But yeah, it sounds weird, but outside Japan, we never really played abroad. This is mainly because there were only three of us. Such a trip costs money and we were obliged to hire other people.
During the absence as Elisa Waut, you made spiritual music with Ark. Are Elisa Waut and Ark two totally separate projects?
We hesitated for a while to give an Ark song an Elisa Waut treatment, but Chery and I finally decided not to do so. Of course when you listen to Ark, you hear something from me, or some songs that have a touch of Elisa Waut , but because of Ivan Smeulders, Ark has its own identity. For myself , especially if I want to write a song, it is a bit mixed. So, no, the bands will not be mixed, there is only an automated cross-pollination (bursts out laughing).
You come back in a total different world, I mean the music industry has changed. Maybe I was naïve back then, but I think that it was much easier for a band in the 80s…
It is now a very different world. Personally, I think the new way of discovering music is less fun. You occasionally discover something good, and then there is suddenly a new band like Oscar And The Wolf. It's funny that the popularity of such a band is created by the new media. But still, if you listen these days to the radio, it all has become very commercial. The problem now is that there is too much out there, and the discovery is extremely difficult. But yeah, these are new times and I can't change that! How easy it may seem today, the more difficult it is to stand out. I have difficulties with the mass mind. I'm just the opposite. I'm not someone who is going to love things because everybody say they are okay.
So, that the past days were better?
(laughs) Everyone thinks that the period in which he was young was better. At the end of the 70s and early 80s there was so much happening musically and there was a lot of experimentation that you start thinking: what can they do more in terms of experiment? Now, a lot is recycled. Apparently today mechanical things are back. We stood on the stage of Rock Rally with a rhythm box, and now look : half of the acts have no members ! And in the 80s we were punished for that, as some thought that we weren't rock 'n roll enough! Well, I think that in earlier days everything was possible. But no, I 'm not going to say it was better, it was just different. But everything has changed now. The world is so small, and it's only then that you start realizing how fragile everything is.
You will return on stage. No stage fright?
It certainly is exciting! It is always a combination of good and bad adrenaline. I will need my vitamins and that undoubtedly will help calming the nerves. But when I am singing, automatically the good adrenaline comes up. But if I really could choose, I would prefer to sing in the sofa instead of on the stage. But it will always be a struggle for me: living between a nice secluded life on our farm or the stage because I love to sing.

Maybe you can do like Peter Slabbynck of Red Zebra and perform gigs in the living room of fans?
Well, why not? You remember Tom Wolfe (Belgian singer-songwriter ed.)? He used to do that too. And recently they asked me and Chery to do it as well, because we did ​​a few gigs at a record store. And actually, we also did that with Ark.

I am obliged to conclude this interview with two questions everyone gets. What's your favorite record of all time and why?
That is hard to answer, there are so many things that have influenced me. But if I had to choose then it would be The Dark Side of the Moon by Pink Floyd. I was twelve years old when I discovered that record, I actually think the album was just out then. It's obviously a young age to listen to such music, but that was really my thing. I was listening to Radio Caroline and heard bands like Sparks, The B52's, Deep Purple or Barclays James Harvest. It remains a great album to listen to. It was all so casual, and I did not like the next record that much, they just were thinking too much of how to be commercial.

With whom wouldn't you mind being alone in an elevator for 8 hours and what would you do then?
The biggest problem is that I'm slightly claustrophobic. Another problem is that I have no idols, no one that I really look up to, at least not in music. I understand that people would like to be in an elevator with say Bob Dylan, but when I hear a record then I only care about the music. When I listen to Lana Del Rey, it's not important to me who she is. And no, I am not going to mention the Dalai Lama either. It would be interesting because I learned a lot about all kinds of religions, but even that wouldn't work.

A big thank you, dear Elsje. We hope that you, Chery and Hans will be in Belgian music for a long time, because you were, and are, important.

Click here to see the Elisa Waut concerts.
Didier BECU
12/10/2015
---
Zeg nooit nooit. Niemand had ooit gedacht dat het Brugse trio Elisa Waut nog een plaat zou uitbrengen. En wat blijkt, vijftien jaar later ligt Portraits And Landscapes in de winkels te gluren. Een popjuweeltje en eens je naar het album luistert, lijkt het wel alsof Elsje, haar broer Hans en echtgenoot Chery Derycke nooit uit de Belgische popgeschiedenis zijn verdwenen. Elsje Helewaut nodigde ons uit voor een fijne babbel, en zeg nu zelf: wie kan zo'n aanbod weigeren?
De eerste vraag is er eentje die iedereen jullie al tot vervelens toe heeft gesteld: waarom keert Elisa Waut na zeventien jaar terug?
Wel, dat was natuurlijk totaal niet gepland. Eigenlijk hebben we er zelfs nooit aan gedacht om het te doen, maar je hebt het wellicht reeds gelezen dat wij twee jaar geleden een hondje hebben verloren. Er kwamen daar zo veel emoties bij en er is maar één manier waarop ik dat kan verwerken, en dat is door het schrijven van nummers. Daarvoor was ik eigenlijk maar weinig met muziek bezig, behalve met Ark en wat nevenprojecten uit het theater. Maar door het schrijven van dat ene nummer kwam eigenlijk het ene na het andere. Eerst dacht ik dat dit tussen mij en Chery ging blijven, en dus niet dat mijn broer Hans nog interesse voor popmuziek zou hebben, want die is met heel andere dingen bezig zoals het schrijven van de soundtrack van de animatiefilm Cafard en allerlei jazzprojecten. Maar na het sturen van een mailtje bleek het net het omgekeerde te zijn en dat Hans er wel veel zin in had. Ondertussen waren we al een jaartje verder en dan rijst die vraag: wat doe je ermee?

Voor mij lag het wat moeilijker, want eerlijkheidshalve had ik niet veel zin om terug in het muziekwereldje te stappen, vooral omdat het er vandaag helemaal anders uitziet dan vroeger. Nu maken zo veel mensen muziek, iedereen kan tegenwoordig een plaat uitbrengen, ik bedoel: er is zo veel! En vooral alles gaat zo snel voorbij. Een groep is eventjes populair en voor je het weet is er al weer een andere. Omdat ik het altijd moeilijk heb gehad met de muziekindustrie, was het toch eventjes aarzelen om opnieuw een plaat uit te brengen. Met Ark was dat helemaal anders. Die muziek moet zelfs niet in de winkels liggen, gewoon omdat je in een bepaald circuit zit verkoopt zoiets vanzelf. Maar nu is dat met Elisa Waut weer volledig de andere kant uitgedraaid. Maar gelukkig was er Felix van Starman Records. Iemand die zo enthousiast is, zo'n begeleiding geeft en zo'n liefde voor muziek bezit: met zo iemand wil je natuurlijk wel samenwerken. Zeker omdat wij al bij al een aparte band zijn. We maken popmuziek, en het woord zegt het zelf: het moet populair zijn, maar anderzijds hebben wij helemaal niet de behoefte om in een hitparade te staan. Elisa Waut is een groep die altijd zijn eigen ding doet, en dat is voor ons de belangrijkste drijfveer. En eigenlijk kun je het wel met Ark vergelijken, want het is een uitwisseling van emoties. De artiest brengt de emoties en de luisteraar ervaart ze door ernaar te luisteren. Dat staat natuurlijk haaks op wat de muziekindustrie wil, want die wil cijfers zien.

Als ik Elisa Waut hoor, denk ik aan perfecte pop, en dat klinkt misschien net iets te licht. Er zit ook behoorlijk wat melancholie in jullie nieuwe plaat, niet?
In de jaren 80 was dat zeker zo, ja. Melancholie wil zeggen triestig, maar ook terugblikkend. En wij drieën zijn net niet terugblikkend. Dat is ook de reden waarom we nooit wilden optreden met alleen maar nummers van vroeger. Wij zijn helemaal niet zo ingesteld. Bij mij heeft het een hele tijd geduurd vooraleer ik opnieuw naar onze muziek heb geluisterd. Ik deed dat toen iemand uit Amerika mij vroeg of hij iets met onze muziek mocht doen. Ik vond het leuk om te weten dat onze muziek toch nog voortleeft, en ik heb ze dan opnieuw beluisterd. Bij mij is dat ingekleurd met de tijd, vooral met de persoon die ik toen was. En wat onze nieuwe plaat betreft, die zit boordevol energie. Ik denk dat jij met melancholisch bedoelt dat er veel gevoel in zit.

Juist, Elsje dat bedoel ik.
Wel, dat zal er bij mij wel altijd blijven inzitten. Ik heb ondertussen al heel wat teksten geschreven en dan denk je: dat is de persoon die ik nu ben, en ik ben blij dat ik zo geëvolueerd ben. Dat is voor mij het allerbelangrijkste, dat je als mens evolueert en dat je uit elke dag leert. Zo zie ik ook mijn teksten. Na het schrijven van een bepaalde tekst, ben ik nadien al een stap verder. Ook door het maken van de nieuwe plaat ben ik alweer verder geëvolueerd, gewoon omdat teksten schrijven mij helpt. Dus echte melancholie noem ik het niet, maar er zit zeer veel gevoel in en een reflectie over onszelf en de wereld.
Is Portrait And Landscapes jullie definitieve terugkeer, of gewoon een try out?
Tja, dat was ook voor ons de vraag! Zijn we nu terug of niet? Kijk, we zijn ondertussen alle drie volwassen mensen die compleet andere dingen doen. Er komen nu drie optredens, maar die zijn eigenlijk op een heel speciale manier tot stand gekomen. Ik was er zelf zeer terughoudend over, maar voor we het wisten waren we er zo weer in gerold.
Na die drie optredens zien we wel hoe het verder loopt, want eigenlijk waren we nu te laat. Je moet al die optredens in culturele centra bijna een jaar op voorhand vastleggen. Voor mij is het in ieder geval een hele uitdaging. Met Ark heb ik geleerd om ontspannend op te treden. Met Elisa Waut hebben we nooit de kans gehad om op te bouwen. We hebben amper drie optredens in een café gedaan, want na het winnen van de Rock Rally stonden wij al meteen in de AB. Wij hebben geen tijd gehad om te groeien, maar met Ark heb ik wel geleerd om te genieten. En met het runnen van onze bed and breakfast heb ik ook leren omgaan met mensen.
Maar ik geloof erin, vooral omdat we met zeer fijne muzikanten werken. Vincent Pierins, met wie we twintig jaar geleden hebben samengewerkt, zit er nu ook weer bij. Hij heeft zelfs drie nieuwe studenten met heel veel talent meegebracht. Dat zijn heel jonge mensen die nog niet eens geboren waren toen wij de Rock Rally wonnen. Het is zeer tof voor mij om te zien hoe die jongelui met onze nummers omgaan. Eigenlijk is alles heel leuk nu, dus ik denk die optredens dat ook wel zullen zijn. En daarna kijken we verder hoe het gaat. Maar kijk, toen we verleden maand op reis waren hebben we alweer nieuwe nummers geschreven, dus…
Maar ik stel je gerust, we hebben nooit de ambitie gehad om de wereld te veroveren en dat is nu ook niet het geval. Misschien zijn we te zelfrelativerend, want wij hebben destijds ook geen seconde gedacht dat we de Rock Rally zouden winnen.
En weet je, het moet ook niet allesomvattend zijn, want ondertussen hebben wij een heel ander leven en we zijn niet van plan om alles op zijn kop te zetten. Chery en ik hebben destijds uitgemaakt dat we niet financieel afhankelijk wilden zijn van onze muziek of optredens, gewoon omdat dit botst met het artistieke aspect. Bij mijn broer is dat anders, muziek is zijn job en zijn leven. Chery en ik hebben ook altijd andere interesses gehad. Al die verschillende bezigheden vormen eigenlijk één soep van wat we nu zijn en het houdt ons ook met beide voeten op de grond.
Ik had de indruk dat jullie destijds bewust het mediacircus vaarwel hebben gezegd. Schrikt de terugkeer naar deze dolle wereld jullie niet af? Niemand droomt ervan om op de cover van Dag Allemaal te staan…
En toch hebben we in de Story en Dag Allemaal gestaan, maar daar hebben we wel lang over nagedacht en uiteindelijk toegegeven omdat het mensen zijn die we kennen en die hebben dat zeer goed gedaan. Het ging om de muziek, en we zijn tevreden dat we altijd op die manier de media hebben gehaald. Het ergste wat er ooit over ons is geschreven was een artikel in de Joepie waarin stond dat we bijna dood waren. Dat kwam gewoon omdat wij met een versleten bus reden waar de wielen bijna afvielen. Iemand had dat aan de Joepie verteld en de reporter heeft dan maar zo'n verhaal verzonnen. Maar dat was eigenlijk de enige roddel die ooit over ons is verschenen.
In de jaren 80 was jij toch wel het boegbeeld van de Vlaamse pop en laat ons eerlijk zijn, je hebt heel wat jongensharten vlugger laten slaan. Ik vind dat je daar steeds zeer intelligent bent mee omgegaan, je hebt het nooit uitgebuit.
Sommigen vinden misschien net van wel. Als ik nu bijv. terugdenk aan de foto op onze mini-lp, voor mij was dat gewoon een uiting van zuiverheid. Waarschijnlijk was ik veel te naïef toen. Ik herinner mij zeer goed dat er destijds een heleboel journalisten boos op mij waren omdat ik op die manier op dat album stond afgebeeld. Maar voor een vrouw blijft het nu eenmaal moeilijk. Ofwel ben je heel stoer zoals Sarah Bettens of Patti Smith, en aanvaardt men je als een echte rockvrouw. Maar van zodra je als vrouw wat make-up gebruikt of een mooi kleedje draagt, word je als een modepop afgeschilderd. En tja, ik heb nu eenmaal een grote interesse voor mode. Bij de mannen is dat compleet anders. Een man mag in maatpak verschijnen, men vindt zoiets cool, maar als vrouw draag je maar beter geen Chanel-pakje als je serieus wil worden genomen. Dat dilemma zit ook in onze muziek. Zijn we nu rock of pop? We zweefden altijd een beetje tussen rock en commerciële muziek, ook qua imago.
Ik vind er eerlijkheidshalve niets van terug op het net, maar betekende Elisa Waut wat in het buitenland?
Ja hoor, in Japan! Er was een label dat een plaat uitbracht met allerlei eightiesacts zoals Swing Out Sister en daar stonden wij ook op. De Japanners noemden dat Europees exotisme. Ik ga niet zeggen dat wij daar een cultband waren, maar net zoals bij ons Ijslandse groepen een beetje exotisch zijn, waren wij dat in Japan. We hebben daar ook opgetreden. Men stopte ons in jazzclubs en Ben Crabbé was zelfs onze drummer. Maar je moet echt niet denken dat wij Madonna in Japan waren. Ik heb daar bijv. wel een fotosessie mogen doen voor Marie Claire, en daarna zijn we nog eens teruggekeerd voor wat cluboptredens. Verder is Angelus uitgebracht in Nederland, Frankrijk, Spanje en Duitsland. Vooral in Duitsland was het grappig, want de televisiemakers wilden van mij een soort Kim Wilde maken. Maar ja, het klinkt raar, maar buiten Japan hebben wij nooit in het buitenland echt opgetreden. Dat komt vooral omdat wij maar met zijn drieën waren. Zo'n toer kost geld en we waren verplicht om andere mensen tin te huren.
Tijdens jullia afwezigheid als Elisa Waut maakten jullie spirituele muziek als Ark. Heeft dat zijn sporen nagelaten bij Elisa Waut of zijn dat twee totaal gescheiden projecten?
We hebben getwijfeld om één nummer van Ark te verwerken in Elisa Waut, maar uiteindelijk hebben Chery en ik besloten om dat niet te doen. Natuurlijk hoor je als je naar Ark luistert wel iets van mij of bepaalde nummers die wat van Elisa Waut hebben, maar door bijv. de inbreng van Ivan Smeulders heeft Ark toch een eigenheid. Voor mijzelf, vooral als ik een nummer wil schrijven, loopt het wel een beetje door elkaar. Dus neen: het wordt niet gemengd, er is alleen een automatische kruisbestuiving (schiet in de lach).
Jullie leven wel in een andere tijd en het lijkt mij minder gemakkelijk. Het heeft misschien iets met een naïeve kijk te maken, maar vroeger werd je plaat gedraaid door Gust De Coster in Vrijaf en dat betekende meer dan miljoenen filmpjes op YouTube en allerlei tweets. Is het nu moeilijker?
Het is nu natuurlijk een heel andere wereld. Zelf vind ik het een beetje triestig dat de zoektocht naar muziek op een heel andere manier verloopt. Je ontdekt af en toe wel iets, en er komt wel plots zo'n groep vanuit het niets naar boven zoals bijv. Oscar And The Wolf. Het is grappig dat zo'n muziek door het grote publiek wordt opgevangen via de nieuwe media. Maar toch, als je nu naar de radio luistert, dan is het allemaal zeer commercieel. Het probleem van nu is dat er ook zo veel wordt uitgebracht waardoor die ontdekking ontzettend moeilijk wordt. Maar ja, dat is de nieuwe tijd en ik kan daar niets aan veranderen! Hoe gemakkelijk het vandaag ook lijkt, des te moeilijker het is om op te vallen. Waar ik het nu ontzettend moeilijk mee heb is die massageest. Ik ben net het tegenovergestelde. Ik ben niet iemand die van dingen gaat houden omdat iedereen dat goed vindt.

Dus ik besluit Elsje, dat vroeger beter was…
(lacht) Iedereen denkt wellicht dat de periode waarin hij jong was beter was. Op het einde van de jaren 70 en het begin van de jaren 80 is er zo veel gebeurd op muzikaal vlak en er is ook zo veel geëxperimenteerd, dat je dacht: wat kunnen ze nog meer experimenteren? Nu wordt er zeer veel gerecycleerd. Blijkbaar is het nu weer de beurt aan de mechanische dingen. Wij stonden tijdens Rock Rally met een ritmebox op het podium, en kijk nu naar het programma van Werchter. De helft van de acts staat bijna zonder groep op het podium! En zeggen dat wij in die tijd daar scheef voor werden bekeken, want sommigen vonden ons niet rock 'n roll genoeg! Maar over vroeger. Tja, ik dacht dat toen alles kon. Maar het was vroeger niet beter. Maar alles is anders geworden. De wereld is zo klein, en dan pas besef je hoe fragiel alles is.

Jullie gaan ook weer het podium op. Dat moet toch na al die jaren voor de kriebels in de buik zorgen, niet?
Het is zeker spannend! Het is altijd een combinatie tussen de goede en de slechte adrenaline. Ik zal mij goed moet omringen met vitaminen en dat helpt me ongetwijfeld uitstekend bij het bedaren van de zenuwen. Maar als ik aan het zingen ben, komt automatisch de goede adrenaline naar boven. Maar als ik echt moet kiezen zit ik toch liever in de zetel te zingen dan op een podium. Maar het zal altijd een gevecht blijven voor mij: lekker afgezonderd op onze boerderij leven of op een podium staan omdat ik graag zing.

Je kan misschien net als je stadsgenoot Peter Slabbynck in de huiskamers van de mensen gaan spelen?
Tja, waarom niet? Ken je Tom Wolfe nog? Die deed dat vroeger ook. En onlangs vroegen ze aan Chery en mij omdat ook bij hun thuis te doen, omdat we een paar optredens in de FNAC hadden gegeven. En tja, eigenlijk hebben we dat met Ark ook zo een beetje gedaan.

Ik ben verplicht om dit interview af te sluiten met twee vragen die iedereen steeds krijgt. Wat is je favoriete plaat aller tijden en waarom?
Ik kan daar zo moeilijk op antwoorden, er zijn zo veel dingen die mij hebben beïnvloed. Maar als ik toch moet kiezen dan hou ik het toch op The Dark Side of the Moon van Pink Floyd. Ik was twaalf jaar toen ik die plaat leerde kennen, ik denk trouwens dat hij nog niet zo heel lang uit was. Het is natuurlijk een jonge leeftijd om naar zo'n muziek te luisteren, maar dat was echt mijn ding. Ik luisterde naar Radio Caroline en hoorde Sparks, The B52's, Deep Purple of Barclay's James Harvest. Het blijft nu ook nog een fantastische plaat om naar te luisteren. Het was allemaal zo ongedwongen, en dat vond ik niet van de plaat daarna, er was gewoon teveel nagedacht om commerciëler te worden.

Met wie zou je het niet erg vinden om 8 uur in een lift te moeten zitten, en wat zou je dan doen?
Het grootste probleem is dat ik beetje claustrofobisch ben. Een ander probleem is dat ik geen idolen heb, er is niemand waar ik echt naar opkijk, of toch niet in de muziek. Ik snap wel dat mensen graag in een lift zouden zitten met Bob Dylan, maar als ik een plaat opleg is het om de muziek te horen. Als ik naar Lana Del Rey luister, dan is dat voor mij niet belangrijk wie dat is. En neen, om over die lift nog eens te beginnen. Ik ga ook niet afkomen met de Dalai Lama of zo. Het zou wel interessant zijn omdat ik veel over allerlei godsdiensten heb geleerd, maar toch zelfs dat zie ik niet zitten.
Dan rest er ons maar één woord en dat is een dikke dank, beste Elsje. We hopen dat we jou, Chery en Hans nog lang in de Belgische muziekgeschiedenis mogen zien, want jullie waren toen, maar ook nu, belangrijk.
Klik hier om de Elisa Waut-concerten te zien.
Didier BECU
12/10/2015
---