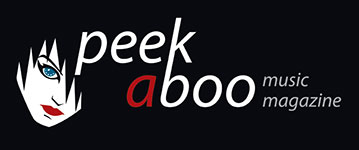 like this interview
---
MONICA JEFFRIES
I am looking forward to release my album: News will following soon…
15/10/2015, Benny CALUWE
---
Monica Jeffries is that nice Polish girl with the remarquable voice that opened Eurorock 2014. Her previous Old Demons EP sounded promising. Recently she released a video for Window Of Hope as an appetizer for her upcoming album. So time to have a brief chat with her in order to learn to know her a bit.
Although you are Polish, you live in Hamburg nowadays. Hamburg has always been a city with an important music scene since the Neue Deutsche Welle era. It's the home of bands such as X-Mal Deutschland, Evereve, KMFDM, Plastic Noise Experience, Wolfsheim and Project Pitchfork. Is that vivid music scene the reason why you moved to Hamburg?
Yes. I knew that Hamburg is a very good place for artists/musicians. It is also a very beautiful city.
You opened for Project Pitchfork and their Blood Tour beginning this year. Is that one of the benefits of living in Hamburg?
Jürgen from Project Pitchfork saw me on the NCN Festival 2014. One week later I opened their BLOOD - Exclusive Special Pre-Release Show in the Markthalle in Hamburg. After that they invited me to join their BLOOD Tour 2015. I had a great time and met my live guitarist Serena on that Tour.
Lately, you recorded the music video Window Of Hope as a prelude for your upcoming full album, which you are currently working on in the studio … When will it be released? Tell us all about this album!
The full length album will have 14 tracks: 8 new tracks and aspecial album versions of Drowning In Love, Old Demons and The Road Ahead. I am looking forward to release my album. News will follow soon…
A few months ago you played in Belgium, how was it to play at Eurorock that early? How did you experience the festival?
I performed for the very first time in Belgium. It was also my very first live show out of Germany. Since we opened the festival, we had a lot of time to see all the other acts, for example The Crüxshadows, which I supported earlier that month on their Searching for the Beautiful Truth Tour 2015 in Germany.
Prior to Eurorock, I interviewed Dirk Ivens of Absolute Body Control. He told me he liked your version of Surrender No Resistance (on Monica's Old Demons EP) a lot. Is there a reason why you chose to cover that track?
I heard the track and thought: this song sounds really great, I have to cover it. I asked Dirk Ivens for permission and he liked the version (laughs).
Recently you played in Bolkow at The Castle Party. An awesome location; so I hear. Are you proud to have played at the biggest gothic festival of your fatherland?
It was very emotional for me. The Castle Party team and fans were very lovely.
Any last words for the fans?
I would like to say THANK YOU to EVERYONE who supports me & my music.
www.facebook.com/MONICAJEFFRIESOFFICIAL
www.youtube.com/user/MonicaJeffriesMusic
Benny CALUWE
15/10/2015
---