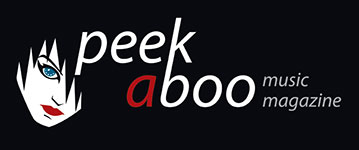 like this interview
---
OSTROGOTH
We're not dreaming of a million sales if that's what you mean, but on the other hand it's quite obvious that we want to reach out to as many people as possible
05/02/2015, Wim GUILLEMYN
---
Ostrogoth, one of the pioneers of the Belgian metalscene, is back. A perfect opportunity to talk to guitarist Dario Frodo about the past, the present and the future.
What do you hope to achieve with your new album?
First of all, we want our fans around the world to know that there is finally some new material available. Most of them have been waiting for decades, and now their wait is finally over. Next to this, it is our golden opportunity to show to people that the current line-up is not just there to just play the classic songs over and over again. We are not dreaming of a million sales, if that is what you mean, but on the other hand it is quite obvious that we want to reach out to as many people as possible, in Belgium and abroad!
Regarding the new album, what are you most satisfied with? Which new song will do well on stage?
It may sound as a cliché, but we are quite happy with the actual result. Not just the new tracks, but also the live versions of the old tracks, not just the music, but also the lyrics, not just the way it sounds, but also the way it looks! I am convinced that all new tracks have their rightful place in the current stage set, so we look forward to play all songs of this EP live in the near future.
Has a lot been changed in recording new material compared to the 80s? If so, in what sense?
Basically everything in recording facilities has changed compared to that period. In the past, everything was recorded unto tape, which meant that if you made a mistake, you could do the entire track again. Needless to say it took ages to record an album, certainly compared to the situation now. Right now, with the modern tools, you cut the error in two seconds and then fill in where necessary. It allows bands to record an entire album in a fraction of time, which also has a positive influence on the overall cost in the studio.
In fact, what do you think of the current music scene (downloads and so I mean)?
Well, everybody does it and uses it, whether they use legal or illegal downloads. It is a fast and secure way to have your music spread around the world in just five seconds, so that is a real benefit compared to the "old " way of working, through vinyl or CD or even tape… And since it is so easy to do, it has millions and millions of followers, who, and that is a pity,, can either choose to pay for it or get it for free. But I keep on believing that the real true fans give you a return, whether they buy the album later or show up at a concert or festival where you play and then buy a piece of the merchandise. And basically it really doesn't matter what we think about the benefits or abuses of downloading, the world will not change their way, hahahaha…
If you could choose, in which venue you absolutely would like to play?
I wouldd love to play in any good venue of course, but since I am from Ghent, the Vooruit would be like my ultimate dream… when I was a young boy, I watched so many great bands play there, almost every week a nice concert, … Nostalgia…
Is there anyone that you would ever want to work with?
Owwww… good question…. Mmmmm … let us see, Steve Lukather(Toto) would be nice… hahahaha… but I don't think that is likely to happen….
Your new album got a lot of good reviews, did you expect that?
Well, we were convinced that we delivered a good effort, and the overall concept was great to see (artwork, external people involved, photoshoots, etc…) and you always hope for the best, but we are really thrilled to find out that so many reviewers share the same thoughts as we do, hahahaha… No, honestly, it is really cool.

Do you think you can attract many new and young fans?
We have a strong belief in what we do, and as we see a lot of new young bands and fans playing and enjoying the same style of music we play, we definitely hope to gain a lot of new fans, while being quite convinced we are able to keep the old fans with us. So yeah, we are convinced there is a strong potential concerning our popularity. We have already seen a tremendous growth in our fanbase before we recorded the new album, so things look really good, if you ask me.

When are you satisfied with a performance?
Hahahaha….Golden rule: never be too satisfied with what you have done, and always try to further improve…. But mainly when the band plays well and you see the fans go wild and enjoy every second of your show, that is already a big jump in the right direction of being satisfied

What does the future hold? What are your immediate plans?
Well, obviously promoting the new effort as much as we can. Right now by doing as much interviews as we can, and from March 7th on live on stage, in Kortrijk at De Kreun, featuring Evil Invaders and some support bands. I hope the fans will attend that concert, it is going to be something special, since being the first release since 1988!

Is it easy to get gigs nowadays? Or was it much easier in the 80s?
It may sound strange, but nowadays it is a lot easier to get gigs as it was in the early 80s.There are a lot more festivals and venues, metal isn't that underground anymore as it was back then… a lot more bands, and a lot more packages… and obviously also a benefit of the downloading culture we are experiencing right now, as it is easy to find a band and listen to its music… not only for fans, but also for organisers.

What current bands are good in your opinion?
Ooh there are so many good bands…. In every style of music… I like Muse for instance, or Joe Bonamassa, but also Iron Maiden, Def Leppard, Foreigner, Toto, Exodus, Death Angel…or the Eagles, etc… too many to mention basically.
What is your favourite record of all time and why?
Hmmm… I don't really have one fave album as the style of music I listen to depends on the mood I'm in at that time…. But "Agent Provocateur"of Foreigner, "Parallells" of Fates Warning, or "Over the wall" of Testament and "images and words" of Dream Theater are most certainly in my top 20 of all times….
Do you have a special message for our readers?
Basically just one…. We would like to invite you to listen to our newest product "Last Tribe Standing" and let us know what you think of it! Hope to see you all somewhere on the road in 2015 !!!
Wim GUILLEMYN
05/02/2015
---