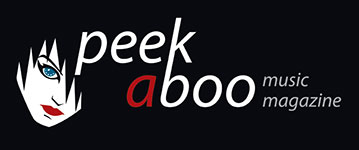 like this interview

---
SOPHIA
All former members left their mark on the new album. In my opinion, it is the best one we did!
07/02/2016, Ron SCHOONWATER
---
In March, Porta Nigra celebrates its tenth edition. One of the main attractions is Sophia. Ron had a chat with Ia and Peter.
In March 2016 you will play at Porta Nigra in Aarschot (Belgium) and Rotterdam (The Netherlands). What can people expect from Sophia on stage?
Ia: Hi There! Well, I hope they will enjoy the mix of old and new material. The new album is really great (at least in my opinion), so of course, there will be some songs of that one. But of course, there's no Sophia without the classics (laughs).
Can you tell us what it means for a band that there are concert organizers like Porta Nigra?
Ia: I was there last year. I was performing with Der Blaue Reiter. I immediately felt this nice familiar feeling. The organizers were kind, happy, they helped me and I felt a great respect, and it ran both ways! Today we need more promoters and organizers who really show the bands and the artists that it is their music that they want to have on stage. So many places are harsh environments, with stressed out people, and often you end up paying to play. No, Porta Nigra is a great festival, and I hope they will continue!
We feel that the underground music scene has changed in Belgium and the Netherlands. There is hardly any room left for (successful) parties and concerts in the gothic, dark ambient or dark folk genre. Do you notice the same?
Ia: Yes, true! Even industrial music is suffering from that, and it is difficult to find organizers that can handle shows nowadays. I think it's difficult to compare it with "the golden days" of the late 90s, early 00s. Peter performed long before I came in the picture, and he told me so many funny and great stories about old gigs. Especially in Belgium! But I remember 2000 when we visited Neerpelt for the Eurorock festival. That was a blast. Not to mention our gigs throughout The Netherlands, Germany and other European countries with Arcana and Sophia.
Can you tell us what we can expect from your new album Unclean?
Ia: It is harsh, with a mix of new and old sounds. The harsh percussion is there, so are the horns. But there is more aggression in the music, it's a bit different from the earlier works. Peter made most of the songs, some calmer industrial works are made by Per Åhlund, Stefan Eriksson also plays on some songs and me as well. That means that all former members left their mark on this album. In my opinion, it is the best one we did!
When can we expect the first songs on-line?
Ia: Soon! Frederic Arbour of Cyclic Law will fix that!
Can you tell us more about the theme behind the new album?
Ia: The music are reflections of a dark and upside down world that we are experiencing now. As for the layout, we were so happy to have some photos from the very talented photographer Luc Luyten, who I met for the first time at Porta Nigra last year. His photos fit the music well: abandoned, harsh, cold and forgotten places….
You have more news to tell us, what about the new Onus album, the project with Nicolas Van Meirhaeghe of Empusea?
Peter: Well, we had been talking about working together for some time as we have a lot in common. However, I wrote music during some time, and Nico contacted me, so I gave him what I had, and he did a tremendous work!!!
To our surprise we also noticed that you're recording new Arcana material with Ida Bengtsson as well. Tell us more about it and when can we expect new material from Arcana?
Peter: Yes, that is true! We've been talking and working for quite some time and I'm so happy to be working with Ida again. The new material seems to be as strong as Arcana can be!
Porta Nigra is a bit like a small Cold Meat Industry meeting. How do you look back to your Cold Meat Industry-days?
Peter: Cold Meat Industry was the best time ever!! We were like a big family! Sadly, I think that things grew out of our hands,.. I have only good things to say, some years after.
What's the difference with Cyclic Law? If there is any difference.
Peter: I met Fred in Athens in 1999 and we became friends. And when he started Cyclic Law, I was excited about the idea. He's a really dedicated guy!
Will the new CD (also from Onus) be available at the shows in Belgium and the Netherlands?
Ia: Yes, they will be both available. If the pressing plant does its job in time (laughs). The plans are to have them there for sale! Also T-shirts!
Peter: Haha, well, hopefully yes, I haven't seen the CD yet
Something you always wanted to say, but never was asked?
Ia: Don't start this! Well, we can say that we really look forward to perform both days at Porta Nigra, in Holland and in Belgium. Meeting the audience, old friends, have a good beer and enjoy a nice weekend. It will be great!
Ron SCHOONWATER
07/02/2016
---
In maart viert Porta Nigra zijn tiende editie. Sophia is één van de hoofdacts en Ron had een gezellig praatje met Ia en Peter.

In maart 2016 speel je op Porta Nigra, zowel in Aarschot (België) als in Rotterdam (Nederland). Wat kunnen we van Sophia verwachten?
Ia: Hallo! Nou, ik hoop dat ze zullen genieten van een mengeling van oud en nieuw materiaal. Het nieuwe album is echt geweldig (althans dat denk ik toch). Natuurlijk zullen er een aantal liedjes van dit album in de set zitten en heel wat klassiekers. Anders zou het geen Sophia-concert zijn! (lacht)
Kan je ons vertellen wat het voor een band betekent dat er nog concertorganisatoren zoals Porta Nigra zijn?
Ia: Ik was er vorig jaar. Ik was daar met Der Blaue Reiter. Ik had meteen een vertrouwd gevoel. De organisatoren waren vriendelijk, gelukkig, ze hielpen me en ik voelde een groot wederzijds respect. Vandaag hebben we meer organisatoren nodig die de bands en de artiesten laten voelen dat ze hun muziek op een podium willen horen. Zo veel plaatsen zijn moeilijk om te spelen, gestresseerde mensen en vaak moet je betalen om te mogen spelen. Nee, Porta Nigra is een groot feest en ik hoop dat ze ermee doorgaan!

We denken dat de undergroundscène in België en Nederland is veranderd. Er zijn nauwelijks nog gothic-, darkambient- en darkfolkfuiven en concerten. Merk jij dat ook?
Ia : Toch wel! Zelfs de industrial lijdt daar onder en het is moeilijk om mensen te vinden die tegenwoordig shows durven te organiseren. Voor mij is het moeilijk om het met "de gouden dagen" van de late jaren 90 en het begin van 2000 te vergelijken. Peter deed dat al lang voordat ik erbij kwam en hij vertelde me heel veel grappige en geweldige verhalen over optredens uit die tijd. Vooral in België! Zelf herinner ik mij 2000, toen we in Neerpelt voor het Eurorockfestival waren. Dat was geweldig. Niet alleen dat optreden hoor, maar ook in Nederland, Duitsland en andere Europese landen die we met Arcana en Sophia bezochten.

Kun je ons wat meer vertellen over jullie nieuwe album Unclean?
Ia : Het is hard en een mix van oude en nieuwe geluiden. De harde percussie is er, net zoals de blaasinstrumenten. Maar er zit meer agressie in, het is een beetje anders dan het eerdere werk. Peter maakte de meeste nummers, de rustigere industrialcomposities zijn van Per Åhlund; Stefan Eriksson speelt ook op een aantal songs en ik ook. Dat betekent in feite dus dat alle leden hun stempel op dit album hebben gedrukt. Naar mijn mening is Unclean de beste die we ooit maakten !

Wanneer kunnen we de eerste nummers online verwachten?
Ia : Binnenkort! Frederic Arbour van Cyclic Law zal het je wel meedelen!

Kun je ons wat meer vertellen over het thema van het nieuwe album
Ia: De muziek is de reflectie van een donkere en omgekeerde wereld zoals we die nu ervaren. Voor de lay-out, waren we blij dat we de foto's van de zeer getalenteerde fotograaf Luc Luyten hebben kunnen gebruiken. We hebben hem vorig jaar voor het eerst op Porta Nigra ontmoet. Zijn foto's passen goed bij de muziek: het zijn verlaten, harde, koude en vergeten plaatsen.

Kan je ons ook iets vertellen over het nieuwe album van Onus, het project met Nicolas Van Meirhaeghe van Empusea?
Peter: Nou we hadden het al een tijdje over een samenwerking omdat we veel met elkaar gemeen hebben. Ik had de muziek al een tijdje klaar en Nicolas nam contact met me op, dus ik gaf hem wat ik had, en hij heeft er geweldig werk van gemaakt.

Tot onze verbazing hebben we gemerkt dat je ook nieuw materiaal met Arcana opnam, samen met Ida Bengtsson.
Peter: Ja, dat is waar! We hebben er al geruime tijd over gesproken en ik ben zo blij dat ik opnieuw met Ida kan werken. Het nieuwe materiaal is Arcana op zijn sterkst!

Porta Nigra lijkt wel op een Cold Meat Industry-reunië. Hoe kijk je terug op die Cold Meat Industry-dagen?
Peter: Cold Meat Industry was de beste tijd ooit! We waren als één grote familie! Helaas denk ik dat de dingen ​​wat uit onze handen geglipt zijn. Na al die jaren kan ik er alleen maar goede dingen over zeggen.

Wat is het verschil met Cyclic Law? Als er een verschil is!
Peter: Ik ontmoette Fred in Athene in 1999 en we werden vrienden. Toen hij met Cyclic Law begon, was ik meteen enthousiast. Hij is echt een toegewijde kerel!

Zal de nieuwe cd (en ook die van Onus) verkrijgbaar zijn tijdens de shows in België en Nederland?
Ia: Ja, ze zullen beide beschikbaar zijn. Tenminste als de cd-perserij haar werk doet (lacht). Maar normaliter zijn ze daar te koop! Ook T-shirts!
Peter: Haha, hopelijk ja, ik heb de cd nog niet gezien!

Iets wat je altijd al wilde zeggen, maar je nooit werd gevraagd?
Ia: Daar begin ik niet aan! Nou ja, we kijken echt uit naar de twee dagen op Porta Nigra, zowel in Nederland als in België. Het publiek waar voor zijn geld geven, oude vrienden ontmoetten, een goed biertje drinken en genieten van een lekker weekend. Het zal geweldig zijn!
Ron SCHOONWATER
07/02/2016
---