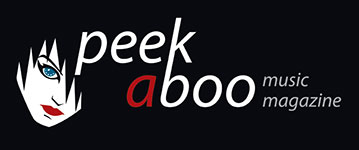 like this tv series review
---
THE LUCA ZINGARETTI COLLECTION
Movie
•
TV series
17/01/2015, Didier BECU
---
Outside Italy Luca Zingaretti can still walk down the street without being followed by screaming fans, but in his homeland that is very different. His portrayal of Detective Montalbano made Zingaretti a real star. Besides that, this brother of politician Nicola Zingaretti played in more than thirty films (mostly television films), and in the wake of the Montalbano success, the British Oddysey label has selected five of Zingaretti's films for this box.
The Luca Zingaretti Collection includes: Cefalonia (2005), Perlasca : Courage of a Just Man ( 2002) and Calling Inspector Marotta : St Peter 's Treasure. The more famous films are By the Light of Day (I giorni dell'abbandono by Roberto Faenza, 2005) and Borsellino: The 57 Days. The first thing you notice is that these films only have the actor in common, while the subjects arevery different from each other. Cefalonia it is about Italian soldiers who are stranded on the Greek island during World War II. Perlasca was an Italian hero during the Holocaust, who saved many Jews, while in By the Light of Day Don Pino Puglisi is the main character: a priest who looked after the children in Sicily so they did not join the mob. In Borsellino: The 57 Days Paolo Borsellino investigates the murder of his colleague Giovanni Falcone.
Indeed, typical Italian ingredients. The performances sometimes seem a bit cold (in all fairness Luca Zingaretti is anything but a charismatic actor), the stories a little bit too cliché, but for the fans of this type of movies (or for non-Italian fans of Zingaretti, if they exist), this box is a nice bargain.
The Luca Zingaretti Collection is now out on Oddysey, with English subtitles.
Didier BECU
17/01/2015
---
Tot op heden kan Luca Zingaretti nog steeds op straat lopen zonder dat hij door een horde fans wordt aangeklampt, maar in thuisland Italië is dat heel anders. Door zijn vertolking van het personage commissaris Montalbano (in de Benelux uitgebracht door Lumière) is Zingaretti er een echte ster. Deze broer van politicus Nicola Zingaretti speelde in meer dan dertig films (meestal televisiefilms), en in het kielzog van het Montalbano-succes selecteerde het Britse Oddysey vijf films die in één box zijn gestopt.
The Luca Zingaretti Collection bevat: Cefalonia (2005), Perlasca: Courage of a Just Man (2002), Calling Inspector Marotta: St Peter's Treasure. De meer bekende films zijn By the Light of Day (I giorni dell'abbandono van Roberto Faenza uit 2005) en Borsellino: The 57 Days. Het eerste wat opvalt is natuurlijk dat deze films alleen maar de acteur gemeen hebben, terwijl de onderwerpen mijlenver uit elkaar liggen. In Cefalonia gaat het om Italiaanse soldaten die op het gelijknamige Griekse eiland zijn gestrand tijdens de Tweede Wereldoorlog, Perlasca is een Italiaanse held die tijdens de Holocaust heel wat Joden heeft kunnen redden, terwijl het in By the Light of Day over Don Pino Puglisi gaat, een priester die er op toezag dat de kinderen in Sicilië zich niet bij de maffia aansloten. In Borsellino: The 57 Days gaat het dan weer over rechter Paolo Borsellino die de moord op zijn collega Giovanni Falcone onderzoekt.
Typische Italiaanse ingrediënten dus. De vertolkingen lijken soms wel wat koud (in alle eerlijkheid is Luca Zingaretti een allesbehalve charismatische acteur), de verhalen iets te clichématig, maar voor de liefhebbers van dit soort films (of voor de niet Italiaanse fans van Zingaretti mochten die al bestaan) is deze box een leuk meepakkertje.
The Luca Zingaretti Collection is nu uit op het Britse Oddysey, inclusief met Engelse ondertiteling.
Didier BECU
17/01/2015
---