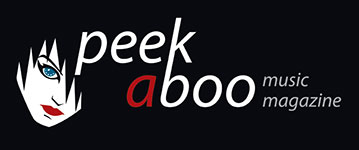 like this concert review
---
LACRIMOSA + CANTERRA
Roeselare, Kerelsplein (27/02/16)
Concert
09/12/2016, Jurgen BRAECKEVELT
---
It has been a while since Lacrimosa played in Belgium. The first steps outside Germany were made on Belgian soil, Tilo said. The audience in Roeselare (Belgium) loved his anecdote, and he thanked the organization for the opportunity to play on this last day of the Unterwelt-tour.

Before Lacrimosa stormed the hall, we first welcomed Canterra from Leipzig with melodic metal. A young band, a classical formation with the charming voice of nightingale Korinna. The voice and the guitars always form a combination that works, although it was not really new. A mainstream metal band with a female voice that obviously had a lot of fun on stage. The songs are simple, not many frills, melodic with pounding guitars and a more subdued sound at other times: a good show, but nothing more. The harder songs alternated with gems like My Heart and Last Saviour. Good? Sure, and the band deserves its place in the genre. The audience was warmed up, and so Canterra accomplished the task.

Setlist: Broken, Child Of Destiny, Escape, Come With Me, Save My Life, My Heart, White Lies, Hurt, Last Saviour, Fear Me.
The venue was filled and completely dark: a temple that began to swirl gently, just like the Lacrimosa tune, announcing calamity. Tunes of the new album were played: Der Kelch Der Hoffnung and Kaleidoskop.

On Kaleidoskop, we heard Anne's vocals for the first time: a nice mix of fast and subdued passages. Tilo and his band clearly were excited to play. The guitars exploded: short, quick and witty pieces with metal influences. The audience was captivated from the start, especially when the band played Schakal and Stolzes Herz. The goth audience blew up the hall. The great structure of the song, which has (at least for me) one of the most catchy guitar riffs ever, was interspersed with a quieter transition until the big final. Tilo made ​​way for Anna Nurmi during Apart. She did it with the flair and elegance, and we forgive her a lesser note. She had a lump in the throat, just once.

A look at the audience told us that Lacrimosa is on stage for 25 years, as both the young and old were enthusiastic when the songs from the old days were played: Crucifixio from Satura , Alleine Zu Zweit of Elodi, Lichtgestalt and a very long version of Flamme im Wind.

Time for some explanation about this latest album: Hoffnung. Herr Wolf took the time to say that the theme was hope. Hope for the future, which is uncertain, unpredictable. The desire to discover a new color. It seems an impossible task, because all colors already exist, and nobody knows what tomorrow will bring. Only hope remains. Die Unbekannte Farbe: very dark vocals , a piano, guitars with effects and a loud bass. You don't hear many hope in this dark song. This song impressed yours truly a lot.

If The World Stood Still A Day, the excellent guitar work of Feuer, Unterwelt started with epic drums and an incredible bass, Thunder & Lightning (those strings!) and Anna 's voice. The great sing-a-long Irgendein Arsch was the last song of a great set.

The band played encores too. Apeiron- Der Freie Fall was pure drama and darkness, a song of despair. We really hoped it could last forever, and suddenly the guitars were assaulted. Tränen Der Liebe was subdued, Alles Lüge another blast, despite the fact that this is not a happy song, but it was a relief. Keine Schatten Mehr completed the two-hour show.

But the public wanted more. It was impossible for the band to leave the venue without playing another encore, Der Morgen Danach. Even Tilo Wolff could not hide an emotional smile when a group of Russian fans showed their love for the band. A lot of paper hearts showed up with a message for the band, as well as paper doves, thrown in the air. On the first rows you could see some banners... a beautiful bouquet, ordered by the same fan base. Tilo gave a signal for more: Copycat. The band members became one with the crowd. The musicians performed a pogo on stage, even Anna joined. And there was still time for a last one: Der Brennende Komet.

It was the last show of this tour. If you still can bring this energy on stage and do it with so much fun, what more do you want? Lacrimosa proved to be a top band. Please do not wait another seven years to bring us another show!
Jurgen BRAECKEVELT
09/12/2016
---
Het was al een tijdje geleden dat Lacrimosa in België speelde. De eerste stappen buiten Duitsland werden op Belgische grond gezet, vertelde Tilo. Met deze anekdote zette hij het publiek in Roeselare meteen naar zijn hand en dankte hij de organisatie om hen op de laatste dag van hun Unterwelt-toer opnieuw op het podium te brengen.

Vooraleer Lacrimosa de zaal mocht inpalmen, speelde Canterra uit Leipzig melodieuze metal. Een vrij jonge band, klassiek qua formatie en met de bekoorlijke stem van nachtegaal Korinna. De hoge stem en het hardere gitaarwerk blijven een combinatie die het doet, hoewel het niet echt nieuw is. Een mainstream femalevoicesmetalband die duidelijk heel wat plezier beleeft op het podium. De songs zijn eenvoudig met weinig tierelantijntjes, melodisch ook, met beukend gitaarwerk en op andere momenten klnkit dan weer meer ingetogen. De band brengt een goede show, maar ook niet méér dan dat. De hardere songs wisselden af met pareltjes zoals My Heart en Last Saviour. Goed? Jazeker, en in het genre zal de band zijn plaats wel opeisen. Het publiek was opgewarmd en dus de taak volbracht.
Setlist: Broken, Child Of Destiny, Escape, Come With Me, Save My Life, My Heart, White Lies, Hurt, Last Saviour, Fear Me.
Een klein halfuur na Canterra stroomde de zaal nokvol en hij werd gehuld in duisternis, een tempel die zachtjes begon te kolken, net als het Lacrimosa-melodietje dat onheil aankondigde. Het nieuwe album werd meteen snoeihard in de strot geramd met Der Kelch Der Hoffnung en Kaleidoskop.

Op Kaleidoskop hoorden we de vocale inbreng van Anne, die een mooie mengeling van snelle en ingetogen vocalen bracht. Tilo en zijn band hadden er duidelijk zin in. Het gitaarwerk explodeerde: korte, snelle en snedige stukken met duidelijke metalinvloeden werden ons deel. Het publiek was meteen in de ban, zeker toen de band terugschakelde naar Schakal en, toch vrij vroeg in de set, het geweldige Stolzes Herz. De zwarte meute liet zich bij deze klassieker niet onbetuigd en voor het eerst ontplofte de zaal. De geweldige opbouw van de song, die in mijn ogen één van de meest pakkende gitaarriffs ooit heeft, werd afgewisseld met de stillere overgang tot de grote finale. Tilo ruimde plaats voor Anna Nurmi tijdens Apart. Ze deed dat met de nodige flair en elegantie, een mindere noot laten we niet aan ons hart komen. Ze had even de krop in de keel, wat later niet meer gebeurde.

Een blik op het publiek maakte duidelijk dat Lacrimosa al 25 jaar op de planken staat, want jong en oud was even begeesterd toen de songs uit de 'oude doos' weerklonken: Crucifixio uit Satura, Alleine Zu Zweit van Elodi, Lichtgestalt en een extra lange uitvoering van Flamme im Wind.

Daarna terug naar de jongste telg uit de discografie: Hoffnung. Tijd voor een woordje uitleg bij dit laatste album, dacht Herr Wolff. Hij nam de tijd om duidelijk te maken dat het album draait om het thema hoop. Hoop voor de toekomst, die onzeker is en onvoorspelbaar. De wens om een nieuwe kleur te ontdekken. Het lijkt een onmogelijke opdracht, omdat alle kleuren er al zijn, maar niemand weet wat morgen zal brengen. Er blijft enkel... hoop. Die Unbekannte Farbe: Tilo trekt het nummer op gang met heel donkere vocalen, een piano ondersteunt op een stemmig wijze, gitaarwerk ondergedompeld in effecten scheurt door de boxen, een basgitaar wringt zich ertussen. Veel hoop klinkt er niet in dit heel donkere nummer. Deze song maakte op ondergetekende enorm veel indruk.
If The World Stood Still A Day: het hoekige gitaarwerk van Feuer, Unterwelt, dat met episch drumwerk startte en met een snedige baslijn en zwaar gitaargeluid de zaal in werd geslingerd, Thunder & Lightning (die strijkers!) en Anna's stem. De geweldige meezinger Irgendein Arsch was de afsluiter van een geweldige set.

Bissen doet de band ook. Met Apeiron- Der Freie Fall, pure dramatiek en donkerte, een song die door Tilo's zang wanhoop uitstraalt. Het mocht blijven duren, en de bombast werd nog aangezwengeld door een ritmesectie die de gordijnen deed wapperen, en gitaren die niet langer fijn werden bespeeld, maar werden mishandeld. Tränen Der Liebe was dan weer ingetogen, Alles Lüge deed de zaal nog eens helemaal losbarsten, en ondanks het feit dat ook deze song niet bol staat van vrolijkheid, was hij toch wel even een verademing. Met Keine Schatten Mehr werd de twee uur durende show afgerond.
Maar dat was buiten het uitzinnige publiek gerekend. Het was onmogelijk voor de band om de zaal te verlaten en met veel plezier kwam er een tweede encore met Der Morgen Danach. Zelfs Tilo Wollf kon een bijna emotionele glimlach niet onderdrukken toen een groep fans uit Rusland zich vertoonde. Een hoop papieren hartjes met een boodschap voor de band, alsook papieren duiven, gingen massaal de hoogte in. Op de eerste rijen werden spandoeken ontrold... er lag een mooi boeket klaar op de boxen in de frontstage, door diezelfde schare fans besteld. De muzikanten zaten nét neer in de ruimte naast het podium, toen Tilo met één vingerknip het signaal gaf voor méér: Copycat. De bandleden deden dan maar even mee met het uitzinnige publiek. Er werd zowaar onder de muzikanten een kleine pogo uitgevoerd op het podium, zelfs Anna stortte zich mee in de strijd van de lichamen. Het was voldoende om alsnog een keer het podium op te gaan voor Der Brennende Komet.

Het was de laatste show van deze tour. Als je dan zo veel energie nog kan brengen, en met zo veel plezier op het podium kan staan, wat wil je dan nog meer? Lacrimosa bewees op en top een wereldband te zijn. Ze moeten geen 7 jaar meer wachten voor de volgende show!
Setlist: Lacrimosa Theme, Der Kelch der Hoffnung, Kaleidoskop, Schakal, Stolzes Herz, Apart, Crucifixio, Alleine zu Zweit, Lichtgestalt, Flamme Im Wind, Die Unbekannte Farbe, If The World Stood Still A Day, Feuer, Unterwelt, Thunder and Lightning, Irgendein Arsch, Apeiron - Der freie Fall, Alles Lüge, Keine Schatten Mehr, Der Morgen Danach, Copycat , Der Brennende Komet.
Jurgen BRAECKEVELT
09/12/2016
---
---