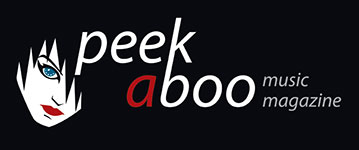 like this cd review
---
DEUX FILLES
Space & Time
Music
•
CD
Ambient
[80/100]

Les Disques Du Crépuscule
09/12/2016, Erik VAN DAMME
---
Colin Lloyd Tucker and Simon Fisher Turner, aka Gemini Forque and Claudine Coule, form Deux Filles. These artists are quite known, as both Silence & Wisdom and Double Happiness are ambient classics of the 80s. Later Simon Fisher became a soundtrack producer (Caravagio, Blue and The Epic of Everest), and according to our sources, he was successful as a cult artist. Colin Lloyd Tucker worked with renowned artists like Kate Bush, The The and Sweet Dreams. After 33 years, the two return with Space & Time, an album that shows the experience of these artists, and that contains ambient sounds that touch our hearts.

The intention of ambient is to give you a peaceful feeling, and Simon and Colin are masters in evoking that. It's incredible to see that Deux Filles still makes magical pearls after all these years. We all know when friends follow their own way, often the interest is not the same as before, but that's not the case with Deux Filles. Beautiful.

We hear relatively short songs that you should listen to as a whole. From The New Master, it's like we're slipping to the other side of the horizon, a place where the sun always shines, although we also notice melancholy. Prayer for Vince or Oh How We Laughed are two fine examples. You feel the urge to blink away a tear, you want to close your eyes and sink into deep thoughts.

Space & Time is not an album that will break sound barriers, but one that'll melt hearts and burn souls. Brian Eno once claimed that ambient has a healing effect on the mind. When listening to Deux Filles, we feel indeed a kind of happiness, allowing us to forget our daily concerns for a while.

There are a few, we consider our choice of words twice, up-tempo moments. Spooky Gumbo Trance is even danceable and includes some voodoo characteristics that we also hear on the short Twinblade Soft Cult. After these stunning sounds, Deep Snowdrop gives your mind some rest again.

Space & Time also shows how much Deux Filles was ahead of its time, because it grasps back to the sound of those days and it still impresses us. And what about the fact that the songs are rather short? You won't notice it, because they blend perfectly together as one. Pighouse Parachute Blues and Treasure Trove of Memories are two examples of songs that touch your heart. We hear twinkling piano sounds in Gigante Beach.

However, the weirdest track is Happy Ending, a song of nine minutes! The first few minutes, you just hear a noise that we can't identify. And then suddenly it becomes the ultimate brain massage. Deux Filles likes to experiment with ambient and touches the heart and soul of the listener.
Erik VAN DAMME
09/12/2016
---
Colin Lloyd-Tucker en Simon Fisher Turner, aka Gemini Forque and Claudine Coule, vormen samen Deux Filles. Deze artiesten zijn geen onbekenden meer in het muziekwereldje. Silence & Wisdom en Double Happiness, zijn immers ambientklassiekers. In de jaren 80 bouwde dit duo volop aan z'n status. Simon Fisher profileerde zich vooral als soundtrackproducer (Caravagio, Blue, The Epic of Everest) maar had, volgens onze bronnen toch, ook enig succes als cultartiest. Colin Lloyd-Tucker werkte samen met artiesten als Kate Bush, The The en Sweet Dreams. Na circa 33 jaar brengen ze met Space & Time weer eens samen een cd uit die benadrukt hoeveel ervaring deze artiesten wel hebben, en dat ze met hun rustgevende ambient nog steeds ons hart kunnen raken.
Ambient moet je tot rust brengen, dat is ten minste de bedoeling, en Deux Filles is daar een meester in. Dat deze beide artiesten na al die jaren toch nog voor magische parels zorgen, vinden we heel sterk. Als de wegen immers uiteen dreigen te lopen, merk je na al die jaren dat de interesse vaak niet meer dezelfde is. Maar dat zie je niet bij Colin en Simon. Prachtig, toch?
We krijgen een bom van vrij korte songs aangeboden die je als één geheel dient te beluisteren. Vanaf The New Master voelen we ons wegglijden naar die andere kant van de horizon waar de zon altijd schijnt, maar je hoort tevens weemoedigheid. Prayer for Vince of Oh How we Laughed zijn daar twee mooie voorbeelden van. Je voelt de drang om een traan weg te pinken, je ogen te sluiten en in diepe gedachten weg te zinken.
Space & Time is geen plaat die geluidsmuren zal afbreken, wel harten laat smelten en zielen laat branden. Kort na elkaar volgen de songs in een snel tempo. Brian Eno beweerde ooit dat ambient een geneeskrachtige invloed kan hebben op de geest. Nu, bij het beluisteren van Deux Filles voelen we inderdaad een gelukzaligheid over ons neerdalen waardoor we voor even de dagelijkse zorgen opzij kunnen zetten en ze zelfs vergeten.
Er zijn enkele, we wikken en wegen onze woorden, uptempomomenten merkbaar. Spooky Gumbo Trance is zelfs dansbaar en bevat enige voodoo-eigenschappen, die we ook op het korte en bondige Twinblade Soft Cult horen, terwijl Deep Snowdrop je weer tot volstrekte rust brengt.
Uit Space & Time blijkt hoezeer Deux Filles z'n tijd vooruit was, omdat ook nu nog egrepen wordtnaar de sound van toen teruggegrepen wordt. Anno 2016 klinkt het nog steeds hemels mooi en zijn we nog altijd onder de indruk. Dat de songs kort en bondig zijn? Het valt niet op, doordat ze perfect in elkaar overvloeien tot één geheel. Pighouse Parachute Blues en Treasure Trove of Memories zijn nog maar eens twee voorbeelden van songs die je hart beroeren. Twinkelende pianoklanken horen we ook vaak. Luister en geniet van de magie van de piano op Gigante Beach.

Het meest vreemde aan deze plaat is weliwaar Happy Ending: zowaar een song van negen minuten lang! De eerste minuten hoor je echter bijna niets, behalve een geruis dat we niet kunnen thuisbrengen. Vrij langzaam wordt het plots toch de ultieme hersenmassage, met wederom bedwelmende mooie klanken. Deux Filles experimenteert met ambient in de brede zin van dat woord en zorgt ervoor dat het hart en de ziel van de luisteraar worden beroerd.
Erik VAN DAMME
09/12/2016
---