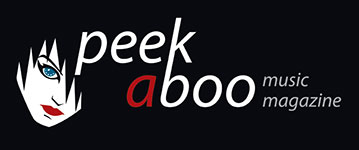 like this concert review
---
PURITY RING
Antwerpen, Trix (1/11/2015)
Concert
04/11/2015, William LIÉNARD
---
On All Saints' Day, the Canadian duo Purity Ring was in Trix, Antwerp, to present its latest album Another Eternity, which was released by the renowned 4AD label earlier this year. Trix Club - comparable to the AB box in Brussels - is an attractive location for events for a small audience. You may not like the decor, but it fitted the atmosphere of the double dream pop concert that was scheduled. And actually, isn't dream pop the playful little sister in a genre that has produced a lot of children? The crowd was young and evenly spread and that is rather exceptional, because most of the concerts in Trix draw a predominantly male audience. But on stage were two young (and attractive) women who took the lead, though we don't want to underestimate the contribution of their male colleagues in any way, on the contrary.
In Trix, they keep strictly to their promises and thus the Honduran-American Loreley Rodriguez and her two associates (they call themselves Empress Of) appeared at exactly 8 pm on the stage, shrouded in blue light. Immediately, the venue was on fire with a battery of loud synths and thumping electro sounds. The material not only sounded appealing, it also demonstrated ingenuity. Indeed, we heard dream pop, but the compositions were very distinct and approached in an original way. Empress Of doesn't choose the easiest way and that was appreciated by the concertgoers, because after only two songs from the recent album Me (named best new music by the renowned online magazine Pitchfork), the crowd started moving, and finally people were dancing and fingers went up in the air. A party, and Empress Of deserves one, because among the 10 songs there was not one that disappointed. Lorely Rodriguez was a little nervous and stumbled over her words, but musically she was in top form. Her two colleagues created a beautiful decor with rich and layered drum parts, that often dominated the synths. We pick out of the third track, which began with an a cappella intro, followed by an tropical storm of impressive electric shocks and heavenly vocals: very hard and ruthless. That same pace was maintained in the rest of the show, with loud and soft moments, magnificent choruses and a lot of tempo changes. Very Nice.
Half an hour later, Purity Ring appeared on the stage to play the songs of their second album Another Eternity. Let us be frank: what we saw in the first part of the show was good, but what the Canadian duo did in Trix, is of a different level, with dark synths and breathtaking electro percussion, added with the very strong vocals of Mega James. Already during the first song, hell broke loose, but unfortunately Mega's microphone failed during the third song and the concert was shut down. A disaster was avoided when in less than an minute, instrumentalist Corin Roddick got the matter under control. The aborted song started again from the beginning and Mega James did her best to make us forget the interruption. We heard fluttering synths, dark drones, devastating percussion and especially a gorgeous melody. The concert was back on track, and the xylophone-like drums and an extended intro of multicolored synths, invited the audience for a trip on an ocean of emotions.
Purity Ring was founded in 2010, and barely two years later, the duo signed to 4AD. In early 2013 the debut album Shrines was released. It attracted attention and was quite successful in America (No. 32). Another Eternity did even better, but while Shrines got a pretty good rating in the Flemish charts, the second album didn't even reach the album top 100, which is remarkable, because Another Eternity is a huge step forward and deserves to be a success. James and Roddick proved their mastery in each song, and halfway through, the concert hadn't lost any of its power and energy. The electro synths waved at high speed through the rather small hall, often supported by deeper drones and intense electro percussion. Mega James is a rather small girl, but she climbed onto a platform at the front of the stage to perfectly dominate the room and to have visual contact with the audience. The duo regaled its fans a wide and euphonious palette of symphonic synths, organ drones, choirs, bells, the sound of a piano and a constant stream of layered percussion, while Meg James continued to impress. It was nothing less than an explosion of sound and energy. We haven't heard much of the lyrics in the tsunami of electro sounds and deafening percussion, but that doesn't matter. Begin Again, Begin Again, it sounded in the last song in this too short a concert, and of course she could have started all over again, but unfortunately, this show had no repeat button...
William LIÉNARD
04/11/2015
---
Op Allerheiligen was het Canadese duo Purity Ring te gast in Trix Antwerpen om er z'n recente album Another Eternity voor te stellen, dat in het voorjaar door het gerenommeerde 4AD-label is gereleaset. De Trix Club – te vergelijken met de AB box – is een aantrekkelijke locatie voor evenementen die niet meteen een massa op de been brengen. Je kan het decor potsierlijk vinden, maar het paste precies in sfeer van het dubbele electro- en dreampopoptreden dat op de affiche stond, want is dreampop eigenlijk niet het speelse zusje in een genre dat ondertussen heel veel kindjes heeft gebaard? Het publiek was jong en ongeveer gelijkmatig gespreid en dat is eerder uitzonderlijk, want de meeste concerten in Trix trekken hoofdzakelijk een mannelijk publiek. Maar dat er nu meer variatie was hoeft ons niet te verbazen, want in beide acts zijn het jonge (en aantrekkelijke) vrouwen die voor het spektakel zorgen, al willen we ook de bijdragen van hun mannelijk collega's geenszins onderschatten, in tegendeel zelfs.
In Trix houdt men zich zeer stipt aan de afspraken en dus verscheen de Hondurees-Amerikaanse Lorely Rodriguez en haar twee compagnons (samen noemen ze zich Empress Of) om precies 20.00 uur op het in blauw licht gehulde podium. Meteen sloegen de vlammen uit de pan met een batterij van niet evidente synths en bonkend elektrodrumwerk. Het materiaal klonk niet alleen aantrekkelijk, maar het getuigde ook van vindingrijkheid. We hoorden wel degelijk dreampop, maar compositorisch was er sprake van een heel aparte en originele aanpak. Empress Of kiest met andere woorden niet voor de gemakkelijkste weg en dat werd duidelijk op prijs gesteld, want al na twee songs uit het recente album Me (door het befaamde onlinemagazine Pitchfork uitgeroepen tot best new music) kwam er beweging in de massa, werd er uiteindelijk uitbundig gedanst en gingen de handjes de lucht in. Een feestje, en dat verdient Empress Of, want tussen de 10 songs zat er eigenlijk niet ééntje dat uit de toon viel. Lorely Rodriguez was een beetje zenuwachtig en struikelde over haar woorden, maar muzikaal was ze wel degelijk in topvorm. Haar beide collega's creëerden een prachtig decor met veelzijdige en gelaagde drumpartijen waartussen synths vaak nauwelijks opvielen. We pikken er de derde track uit, want die begon met een a capella-intro om vervolgens als een tropische storm los te barsten met indrukwekkende electrostoten en hemelse vocalen: snoeihard en meedogenloos. En dat tempo werd volgehouden in de rest van de show, met harde en zachte momenten, prachtige refreinen en heel veel tempowisselingen.
En ook Purity Ring stelde uiteraard z'n nieuwe album voor. We geven het eerlijk toe: wat we eerder zag was goed, maar wat het Canadese duo in Trix presteerde, was hors categorie, met donkere synths en adembenemende elektropercussie en bovenop de oersterke vocalen van Mega James. Meteen in de eerste song brak de hel los, en daarop werd alleen maar voortgebouwd, zij het dat tijdens de derde track de microfoon het liet afweten en het concert werd stilgelegd. Een ramp kondigde zich aan, maar na wat leek op minder dan een minuut, had instrumentalist Corin Roddick de zaak onder controle en ging Mega James er opnieuw tegenaan. De afgebroken song werd gewoon hernomen vanaf het begin. We hoorden uitwaaierende synths, donkere drones, alles vernietigend slagwerk en vooral een bloedmooie melodie. De tegenslag was meteen vergeten, want vervolgens hoorden we xylofoonachtige drums en een uitgebreide intro van veelkleurige synths, die het publiek onderdompelden in een oceaan van emoties.
Purity Ring werd opgericht in 2010 en nauwelijks twee jaar later tekende het duo een contract bij 4AD. Begin 2013 verscheen het debuutalbum Shrines, dat meteen de aandacht trok en z'n beste notering kreeg in Amerika (nr. 32). Another Eternity deed het nog beter, maar terwijl Shrines bij ons een vrij goede notering kreeg, haalde het nieuwe album zelfs niet eens de top 100 en dat is merkwaardig, want Another Eternity is een hele stap vooruit en verdient het om een succes te worden. Dat bewezen James en Roddick in Trix in elke song, en halfweg de set had het concert nog niets aan kracht en spanning ingeboet. De elektrosynths golfden tegen hoog tempo door de eerder kleine zaal, vaak gesteund door diepere drones en altijd door heftig elektroslagwerk. Mega James is een klein meisje, maar dat compenseerde ze door op een verhoogje te klimmen, waardoor ze de zaal perfect domineerde en voor alle toeschouwers perfect zichtbaar was. Het duo trakteerde z'n fans nog op symfonische synths, orgelachtige drones, koortjes, bellen, het geluid van een piano en een voortdurende stroom van gelaagde percussie, die Meg James perfect bleef domineren. Het was niet minder dan een explosie van geluid en energie. Van de teksten hebben we niet veel begrepen in de tsunami van elektrogeluid en hemelse vocalen, maar dat doet er niet toe. Begin Again, Begin Again, klonk het in de laatste song van dit veel te korte concert, en daarmee was iedereen het wellicht eens, alleen had deze show jammer genoeg geen repeattoets…
William LIÉNARD
04/11/2015
---
---