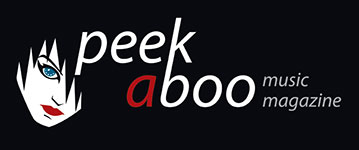 like this concert review
---
SHERMAN, DEZ MONA
Ghent, De Vooruit (06/10/2015) - DEMOCRAZY
Concert
07/10/2015, Didier BECU
---
Being the support act is always a thankless (at times even impossible) task, especially when you know that the next band on stage is an institution like Dez Mona, a collective whose audience mostly consists of music connoisseurs.

And yet Sherman, the solo project of Steven Bossuyt, had no problems in keeping the audience under his spell with his indie electronics. But then again, this young guy is not a rookie either. In the past years, Sherman went to London to develop his music career and there he played a live session at the BBC for The Janice Long show, who is in fact the female counterpart of the late John Peel. Meanwhile lots of things have happened, but today in Ghent, Sherman wanted to introduce his new EP White City, produced by Tom Coghe (the bassist of Goose). Nearly all the songs were performed with a synthesizer and it was damn hard not to think of some troubadour who listened to the essential records by Gary Numan when seeing Sherman on stage. Even though he is teetering on the brink of kitsch, his perfect pop songs hit your heart. Musically it has indeed nothing in common with Dez Mona, except that this is also quality.
Dez Mona is undoubtedly the outsider of the Belgian music scene, even though the music of Gregory Frateur and Nicolas Rombouts is no longer the avantgarde of their debut Persued Sinners. Fortunately, because a group can only survive if there is evolution, and that is a process in which Dez Mona has succeeded: the enfant terrible that was once in the dark, has become a (controllable) rock monster!
The gig in Ghent was part of a small tour for the presentation of the latest (and now) seventh record by the band. There have been many words written about Origin, but the main fact is that this record is not only their most varied one, it also shows stronger than ever before that Dez Mona is more than just Gregory and Nicolas. Roel Van Camp, Steven Cassiers, Tijs Delbeke and Sjoerd Bruil are more than ever involved, and you can see that inh the exciting energy on stage.
The nicest thing an audience can wish for is a band that is enjoying the stage, and with the single Does It Make You, Happy? Dez Mona gave the starting shot for a night of quirky, but sublime rock. Yes, we say rock, because that is how Dez Mona sounds nowadays, even if Gregory (really dancing barefoot, to quote Patti Smith!) took all the possible records from his record collection to come up with a potpourri of styles. Each song has a different style, although the sound is undeniably Dez Mona's.
The band doesn't take a risk, and it immediately start with Dirty Language, one of the most poppy songs Dez Mona ever wrote. Afterwards Gregory asks his fans if it was good, but the front man knows very well that after two songs only he has the venue is in his grip. If white soul really exists, then Dez Mona may have invented it with All I Ever Wanted. One highlight follows the other. Transparent is pure melancholy. Suspicion is Gregory's Lionel Richie-moment (that dance!), this is simply funk of the highest order.
But it only lasts for a while, as during You Are Here it almost feels like the tears are rolling down your cheeks. And then there is of course Bohemian Rebel, the song Gregory was looking forward to do live. Actually the track sounds a bit like the tribal post-punk of Siouxsie & The Banshees, and after all that is not such a silly comparison for a group that originated as a tribute to the Virgin Prunes. We've heard a lot of things yesterday: blues, gospel, a touch of disco, old-fashioned chanson, but especially a band that proved after 90 minutes that it is unique in its kind.
Didier BECU
07/10/2015
---
Op een affiche als voorprogramma staan is altijd een heel klein beetje een ondankbare (bij momenten zelfs onmogelijke) taak, zeker als je weet dat daarna een instituut als Dez Mona aan de beurt is: een collectief wiens publiek vooral uit muziekkenners bestaat. Toch slaagde Sherman, het eenmansproject van Steven Bossuyt, er meer dan aardig in om met zijn indie-electronica de balzaal van de Vooruit een halfuurtje in de ban te houden. Deze jonge kerel is dan ook geen beginner meer, zo trok Sherman vastberaden naar Londen om daar zijn muziekcarrière voort uit te bouwen en mocht hij op de BBC een livesessie spelen voor The Janice Long Show, zeg maar de vrouwelijke evenknie van wijlen John Peel. Ondertussen is er al veel gebeurd, maar vandaag kwam Sherman in Gent vooral zijn nieuwe EP White City voorstellen, die door Tom Coghe (inderdaad, de bassist van Goose) werd geproduceerd. Bijna alle nummers werden op een synthesizer gebracht en het was verdomd moeilijk om niet te denken aan één of andere troubadour die naar de juiste platen van Gary Numan heeft geluisterd. Sherman balanceert op het randje vankitsch, maar zijn perfecte popliedjes gaan door merg en been. Neen, met Dez Mona heeft dit niets gemeen, behalve dat het om kwaliteit gaat.
Dez Mona is zonder enige twijfel het buitenbeentje in de Belgische pop, ook al is de muziek van Gregory Frateur en Nicolas Rombouts al lang niet meer de avantgarde van hun debuut Persued Sinners . Gelukkig maar, een groep kan immers alleen maar overleven als er evolutie is, en dat is een proces dat Dez Mona met vlag en wimpel heeft doorstaan: wat ooit een enfant terrible in het donker was, is nu een (controleerbaar) rockmonster geworden.
Het optreden in de Vooruit kaderde in een kleine toer waarmee de groep z'n nieuwste (en ondertussen) zevende plaat wilde voorstellen. Er zijn al veel woorden geschreven over Origin, maar het voornaamste feit is toch dat deze plaat niet alleen hun meest gevarieerde is, maar tevens sterker dan ooit toont dat de groep meer is dan Gregory en Nicolas. Roel Van Camp, Steven Cassiers, Tijs Delbeke en Sjoerd Bruil zijn meer dan ooit bij Dez Mona betrokken, en dat merk je aan de opwindende energie die op het podium heerst.
Het mooiste wat een publiek zich kan wensen is een band die er zin in heeft, en meteen met Does It Make You, Happy? gaf Dez Mona het startschot voor een avondje eigenzinnige, maar vooral sublieme rock. Jawel rock, want zo klinkt Dez Mona tegenwoordig, ook al haalt Gregory (blootsvoets!) alle mogelijke platen uit zijn rijke collectie om er een gevarieerde potpourri van te maken. Bij ieder nummer kan je moeiteloos een andere stijl verzinnen, alhoewel het geluid ontegensprekelijk Dez Mona blijft.
De band neemt geen risico en gaat meteen over naar Dirty Language, één van de meest poppy nummers die het gezelschap ooit heeft neergepend. Ook al vraagt Gregory zijn fans nadien nederig of het goed was, weet de frontman maar al te goed dat hij de zaal al na twee nummers in zijn greep heeft. Als er iets als blanke soul bestaat, dan heeft Dez Mona die misschien met All I Ever Wanted uitgevonden. Het enige hoogtepunt volgt het andere op. Transparent is pure melancholie in al zijn schoonheid. Suspicion kan je gerust het Lionel Richie-moment van Gregory Frateur noemen (dat dansje!), dit is gewoon funk van de bovenste plank. Maar dat duurt maar voor eventjes, bij You Are Here voel je bijna de tranen over de wangen rollen. En dan is er natuurlijk Bohemian Rebel, het nummer waar Gregory zo naar uitkeek om het live te brengen. Eigenlijk klinkt de song een beetje als de tribale postpunkgeluiden van Siouxsie & The Banshees, en voor een groep die ontstaan is als een eerbetoon aan de Virgin Prunes, is dat niet eens zo'n dwaze vergelijking. We hebben gisteren zo wat alles gehoord: blues, gospel, een vleugje disco, ouderwets chanson, maar vooral een groep die na anderhalf uur bewees dat ze grote Belgen zijn.
Didier BECU
07/10/2015
---