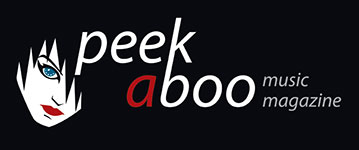 like this vinyl review
---
TEMPERS
Service
Music
•
Vinyl
Cold Wave
•
Gothic
•
Post Punk
•
Shoegaze
•
Synthpop
[85/100]

Aufnahme + Wiedergabe
07/10/2015, Luki PUKI
---
Tempers are a NYC Not-Goth duo of Jasmine Golestaneh and Eddie Cooper. Having read a few of the interviews with pair they are adamant that they are Not-Goth, which I'm assuming is some kind of new Goth genre.
Fortunately Not-Goth sounds like cold wave with a bit of synthpop to boot, so I'm a fan. Damian Taylor (who produced Björk) and Kevin Mc Mahon (of Swans fame) produced Tempers early work so they're no slouches. The bands latest release, Services, released through German Label Aufnahme + Wiedergabe hasn't dropped the ball. It's super clean and precise.

Singer Jasmine vocals switch from low and smoky to exploding rock ballad mode at the change of a verse. I'd say she'd kill Bonnie Tyler karaoke. The lyrics are dark and introspective. The music is surprisingly upbeat, imagine happy Joy Division with more synths. Nothing dominates, but it all comes together, particularly the synth poppier songs to just make you want to move to the music. Click your fingers, mime in the mirror, dance whatever your bag you'll be doing it. There are a couple of unusual numbers in the 10 tracks like the folky number Summer is Gone helping keep the album varied and interesting.

Service is out 23 October 2015. Fingers crossed for an EU tour!
Luki PUKI
07/10/2015
---
---