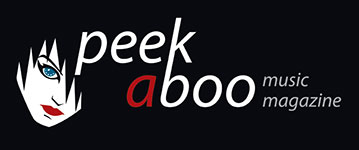 like this concert review
---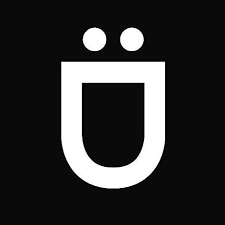 WUK
A try-out that became a book...
Concert
[95/100]

13/05/2022, Peter DOLPHEN
---
Going to a gig is mostly planned long in advance, only for practical reasons (tickets, transport,...). But sometimes, it just falls from the sky in your path.
That's what happened last Saturday. This try-out was mentioned in my Facebook-agenda as 'interested', but to be frank: I had some doubts to go and adopted the 'we'll see'-attitude, not considering it was with pre-registration because of the limited capacity. But OK, I thought a try-out would not attract the masses and in case I would go, I'd get in...
In the afternoon I got a message from a friend asking to join him to the concert. Yes... I'd have a go. After a few phone calls around I luckily got registered because guess what: sold out! A try-out, sold out? Indeed... A first sign this might be a night to remember.
The venue was Atelier Offline. I dare to call it a small artcenter, because besides some smallscale concerts (soon e.g. cellist player Seraphine Stragier, who worked with Blixa Bargeld), you can have sessions of pottery or portrait-painting. But most importantly: small.
The try-out of WÜK (which is the name of the band) had the look-and-feel of a living room concert. Some 50 lucky chosen ones nested in a veranda, not knowing that what is coming might be one of their most intense musical experiences of the year. The setting was wonderful in its simplicity. A cosy feeling which would be enhanced by the sounds we were about to hear.
So WÜK... A band of 4 musicians from Gent and Waregem. They released their self-titled maidenalbum in 2019, which can be seen as a first beacen. Already then, on CD, I made a small comparison with the build-ups of e.g. Pink Floyd and other symphonic bands from that misty era. Their second album (Hit by frailty) will be released in the fall of 2022, hence this try-out.
So... this was a long introduction on a concert that could be described in just one single word: formidable.
Once the first notes were launched into space, you could hear a needle drop. This is my first WÜK-concert, but after 10 seconds I knew it would definitely not be my last. The tracks are slowly built up by these 4 great musicians. The layers, the tiny details make it an intense happening. A quiet tap to a cymbal, a long note in the background buzzing in your brain. In contrast with the CD-versions, this live experience really makes the tracks meet their potential. This is the blanket this cosy space needs.
Technically, this band is quite advanced and they know perfectly well what their equipment is capable of. But they take it to the next level: the not evident pacechanges take a dreamy soundscape abrupt to a Tool-like riff and that 'chorus' is cut off again by the blanket that slowly is torn up again to get back in a quiet state of mind. Dreamy versus hard. A pattern that will return throughout the concert. 4-to-the-floor beats versus breakbeat-ish riffs versus almost mathematical drawn patterns which I cannot appoint. It is so well thought out that the only thing you can do is not to think about it too much and just lean back, close your eyes and let the conjuring seance kick in.
A small detail but not to underestimate: no vocals. Just a very rare sample with a sentence, but besides that: only music. And with reason: a voice would only distract from the essence of the music and the journey it is taking you on.
Fellow listeners do some namedropping. Comparing what just happened to Mogwai or And you will know us by the trail of dead; But also early dEUS or the first album of Steak Number Eight is mentionned. It's clear that WÜK is not to be put in just one box.
The gig is one without much pause. Just very rarely there is some time for a polite applause. A pause that is there by necessity to change guitars, adjust the effects or put a snare in a different key, rather that to outline the tracks. In fact: what we experience is a book. A story with chapters, plottwists, love and hate, wool and steel. A story in which the words and images form in your brain, while WÜK is playing the soundtrack.
It can be clear that this try-out has left quite an impression on the lucky few present. Reactions afterwards were unanimously positive and superlatives flew around the room. Also from my side. What did just happen?
Go see them if you can. Or rather: go experience them. By preference in a small venue like we did, where you are close to the musicians; Where you can hear the fingers slide over the strings of the guitar and the depth of the tracks creeps over your spine.
I'm so glad I received that message on Saturday in the afternoon... 'You come along?'... Yes... I'm in... Thank you!
WÜK is:
Bart Depoortere - bass
Kurt Herman - drums
Roos van Moortel - guitar
Wim Clapdorp - guitar and synths
Setlist:
We are where the blue dot stops
Joint venture
The kitchen got too hot fort he groome
On the lookout for the chimney sweeper
Party at the pharmacy
Only the beachmaster wears thongs at work
She's a one trick dancer
A cumbersome addiction
Postrock powernap
Peter DOLPHEN
13/05/2022
---
Naar een optreden gaan plan je meestal een heel eind op voorhand, al is het maar om praktische redenen (tickets, vervoer,…). Maar soms komt het gewoon op je pad, komt het uit de lucht gevallen.
Zo ook vorige zaterdag. Het stond in mijn facebook-agenda al aangestipt als 'geïnteresseerd', maar eigenlijk moet ik toegeven: ik twijfelde eerst en dacht van 'ik zie wel'. Er niet op lettend dat je wel vooraf moest registreren wegens een heel beperkte capaciteit. Maar goed, ik maakte vooral de denkfout dat een try-out niet de massa zou trekken en ik, moest ik toch willen gaan, altijd wel binnen zou geraken.
In de namiddag krijg ik dan plots de vraag of ik toch niet mee wil gaan. Ja dus… We zien dat wel zitten. Nog snel via via toch op de lijst met geregistreerden geraakt want eigenlijk stond het bordje 'volzet' al aan de deur. Volzet? Een try-out? Ja dus… Een eerste teken dat het wel eens de moeite zou kunnen zijn.
De 'venue' was Atelier Offline. Ik durf het een kleinschalig kunstencentrum te noemen, waar je naast af en toe een optreden (binnenkort bvb ook celliste Seraphine Stragier, die o.a. met Blixa Bargeld heeft gewerkt) kan meepikken, maar ook kan pottenbakken of een sessie portretschilderen kan volgen. Maar vooral: kleinschalig.
De try-out van WÜK (want die naam had ik nog niet laten vallen) had iets van een huiskamer concert. Een 50-tal gelukkigen hadden zich genesteld in de veranda, niet wetende dat wat op hen af kwam misschien wel een van de meest intense muzikale ervaringen zou worden dit jaar. De setting was super in zijn eenvoud. Een knus gevoel die straks alleen wordt versterkt door wat we gaan horen.
WÜK dus, een band die bestaat uit 4 muzikanten uit Gent en Waregem. Ze hebben in 2019 met hun self-titled eerste telg WÜK reeds een klein baken gezet. Toen vergeleek ik het met Pink Floyd en andere symphonische rockbands uit de mistige jaren. Hun tweede (Hit by frailty) wordt dit najaar op de mensheid losgelaten en daarom dus deze try-out.
Eigenlijk een heel lange en uitgesponnen intro om een concert in te leiden die eigenlijk kan beschreven worden met 1 woord: formidabel.
De veranda wordt muisstil en de eerste noten klinken door de ruimte. Het is mijn eerste keer WÜK, maar na 10 seconden weet ik al dat het zeker mijn laatste niet zal zijn. De nummers worden gestaag opgebouwd door deze 4 rasmuzikanten. De laagjes, de kleine details zorgen voor een intense luisterbeurt. Een tikje tegen een symbaal, een lange noot die op de achtergrond in je hoofd blijft buzzen. In tegenstelling tot op CD komt dit live nog zoveel beter tot zijn recht. Dit is het dekentje die deze knusse ruimte nodig had.
Technisch blijkt deze band heel ver te staan en weet perfect wat ze met hun materiaal kunnen doen. Maar het gaat verder: de niet evidente tempowissels durven van een zweverige soundscape abrupt richting een Tool-achtige rif te huppelen om na dit 'reffrein' terug het dekentje omhoog te trekken en dromend tegen je aan te schurken. Dromerig vs hard… Een stramien die regelmatig terugkeert in de tracks. 4-kwartsmaten vs breakbeatachtige riffs vs bijna wiskundig uitgekiende patronen die ik niet kan benoemen. Het zit zo goed, zo doordacht ineen dat je eigenlijk gewoon moest doen wat een hele hoop mensen aanwezig op deze bijna bezwerende seance ook deden: lean back, close your eyes and let it all kick in.
Een niet te onderschatten 'detail': geen stem. Geen vocals… Hier en daar een korte sample met een zin, maar verder enkel muziek. En terecht, want een stem zou alleen maar afleiden van waar de muziek je mee naartoe neemt.
Ook collega-luisteraars doen aan namedropping. Vergelijking wordt gemaakt met Mogwai of And you will know us by the trail of dead, maar ook de jonge dEUS of Steak Number Eight van hun eerste plaat… Het is dus niet met 1 netje te vangen.
Het optreden is er eentje zonder veel pauze. Slechts heel af en toe is er ruimte voor een beleefde applaus. Een pauze die eerder noodzakelijk lijkt om van gitaar te wisselen, de effectenpedaal aan te passen of een snaar in een andere toon te zetten, eerder dan nummers af te bakenen. Eigenlijk horen we een boek, een verhaal met hoofdstukken, plottwists, liefde en haat, wol en staal. Een verhaal waarvan de woorden en beelden in je brein ontstaan en waarvan WÜK de soundtrack verzorgt.
Het mag duidelijk zijn dat deze try-out een grootse indruk heeft nagelaten op de lucky few die hier aanwezig waren. De reacties nadien waren dan ook unaniem positief, waarbij superlatieven niet werden gespaard. Ook van mijn kant. Want amai, WÜK was dat jong?
Ga ze zien of liever ga ze ervaren. Bij voorkeur in een kleine setting, waar je, net zoals wij, dichtbij de muzikanten zit. Waar je de vingers langs de snaren hoort glijden en je de diepte van de nummers door je lijf voelt gaan.
Wat ben ik blij met dat ene berichtje op zaterdagnamiddag… 'ga je mee?'… Awel ja… 'k Ga mee… Merci…
WÜK is:
Bart Depoortere op bas
Kurt Herman op drums
Roos van Moortel op gitaar
Wim Clapdorp op gitaar en synth
Setlist:
We are where the blue dot stops
Joint venture
The kitchen got too hot fort he groome
On the lookout for the chimney sweeper
Party at the pharmacy
Only the beachmaster wears thongs at work
She's a one trick dancer
A cumbersome addiction
Postrock powernap
Peter DOLPHEN
13/05/2022
---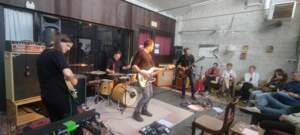 ---