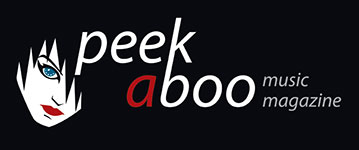 like this interview
---
JG THIRLWELL (FOETUS, CLINT RUIN, MANOREXIA, FRANK WANT, STEROID MAXIMUS)
'I'm still an avid listener!'
02/08/2019, Danil VOLOHOV
photos: © Ryan Muir, Julie Finley,
---
Clint Ruin, Frank Want, Foetus, Steroid Maximus, Manorexia like with "Strange Case of Dr Jekyll and Mr Hyde" all these personalities led to one person we all know as J.G. Thirlwell. Inspired by aesthetics of the punk movement as well as by experimental music, J.G. Thirlwell started his own experiment we all know because of his personal impact for industrial – the genre Thirlwell's never associated himself with. But the genre that became "industrial" we all know it, partially because of his work.
In recent years, J.G. Thirlwell's stepped aside from the aesthetics of his early works, and with that, saving a certain attitude that characterises him as artist. Nowadays, J.G. Thirlwell focuses on orchestral music – the landscape he'd been exploring for many years. And with this part of his creativity, Thirlwell's attitude and experimentalism are key traits that make him one of the most interesting and authentic present-day composers. In the interview for Peek-A-Boo magazine, J.G. Thirlwell told us about experiments and D.I.Y., about peculiarities of orchestral music and his methods of work, about remixing activities and Steroid Maximus, about Venture Bros and composer's work.
In one of your interviews you spoke about the early years of your creativity and said that you: «always wanted to do something with music" but we all know you as an artist of a certain style, like we know painters like Van Gogh or Modigliani because of their style. Could you please tell me, what helped you to form the vision of the music you wanted to play ?
I think, when I first started to make music – I wanted to make records. Opposed to being a virtuoso on an instrument. I wanted to compose music opposed to having a band and playing three chords on guitar or something like that. So I think, I was coming out of a slightly different viewpoint. And I also wanted to play all the instruments myself which at that time, in 1980, had a certain constraint on it, as a technology. Also, the fact that I'm not…a fully trained-musician. I had grand ambitions in my head and less grand skills in my fingers. As a result I used studio-tricks and used the studio as an instrument quite a lot. In those days, I think the phenomenon of punk-rock basically gave everyone permission to pick up an instrument without being a virtuoso. It was very liberating. And I was excited by the music too. After a year I wasn't so excited by punk-rock itself but what happened was a lot of people who'd picked up instruments were trying and making very interesting things, that expanded musical vocabulary started with punk-rock. I can't say that I wasn't informed by everything else that came along in the previous 70 years, like everything I heard…as I was born in '60s. I was informed by a lot of different things. At the time I started making records I wanted to make the type of music I wanted to hear and I think that there was a collision of voices in my head and influences in my head that came from…on one hand, abstract music, musique concrete and things like that. A lot of which was Steven Stapleton from Nurse with Wound, that was turning me onto a lot of stuff but I was also working in a record-store and through that I was discovering a lot of…for the first time, I discovered for myself people like Steve Reich and Stockhausen and John Cage. I thought there were a certain idea so I started read to about these artists, I read books by John Cage etc but at the same time I was living in London. This was like 1980. There was so much amazing music going on. I went out and saw a lot of music. There was also a big amount of independent labels…a lot of that formed what I was doing too. Not by the means of distribution but being able to go out and see This Heat and Throbbing Gristle, Joy Division and Essential Logic. On and on and on…all this great music which was very stimulating. All these things were happening at the same time. But I have a distinct vision and I think that the limitations that were imposed for me by the project and technologies and things like that, they influenced the way my music turned out. When I was founding Foetus, I was 20 years old and I was trying to figure out what I was doing. And it was truly experimenting.
The punk scene influenced you quite a lot. And of course, we all know musical scene of Australia…
Well, I don't think that it was the punk-scene. Just the permission it gave…well, maybe there was a punk-scene. Maybe there was that community but there was also a fact that it was free. That you didn't need to be trained on instruments, cause, I began studying instruments briefly when I was a kid, cello and percussion, but I couldn't read music. I still can't, when I create scores!
Speaking about the period of your life in the UK – in what way was the musical scene there was different from the musical scene of Australia ?
Well, I always wanted to leave Australia since I was a kid because, my mother is Scottish and we used to spend a lot of time in Scotland. I knew that I was in a wrong place.I was in the place where seasons were backwards and summer-season was Christmas and…it was very culturally isolated and I think there is a thing I saw articulating that called "cultural cringe". It means that the place you'd come from is culturally inferior. And I thought that. I was looking towards Europe and U.S. That represented what I was interested in culturally. I left Australia when I was 18 and I never come back. I mean, I've gone back in a last few years but I didn't get back for 32 years. And I wasn't interested necessarily in what was going on in Australia until there were bands like Boys Next Door, a big burgeoning of part of creativity that I was aware of in Australia. I left in 1978 so there's a lot of things that happened down there I don't know about. Since I'd gone I didn't go back for 32 years. I went back in about 2011-2012. My father was dying and I went down to see him. Now I'm making an effort to go down every year because my mother still lives there. I've since come to a certain "forgive Australia" and found that it does have a lot of unique things culturally, that you don't see anywhere else in the world. There is a huge school of painters that came up in mid twentieth century whose work is very unique to Australia. And they probably wouldn't come out from somewhere else. And you can see that it's informed by trends in Europe, as well as it's informed by indigenous culture and by the landscape, the colours of landscape and things like that. So there is a lot of unique culture down there.
As a critic I found your early works quite heavy…for me these are works with a certain tension, as well as with quite specific lyrical motives. Can you say that these things were inspired by things you'd seen – like Throbbing Gristle or these were the things you felt at that point ?
That's really what I wanted to express at that time…and for a variety of reasons...there was a certain darkness I wanted to explore which is still to some extent fascinating to me, and I explore it through lyrical concerns. But I also like taking opposite viewpoints of what I've actually thought to make a point. So I was singing from a different voice. I wanted to create the most enormous and intense music and there was a certain amount of shock-value attached to using the name like: "You've Got Foetus On Your Breath", "Scraping Foetus Off The Wheel" I felt like I kind of got over it, in about 1990. I still sometimes gravitate to a certain darkness in lyrical content but I think that there's much greater in what I want to say…I'm glad I did what I did! But I don't wanna do the same thing for my whole life. I mean, there are so many things now I want to explore, that I haven't touched yet. I think I've explored a lot in the last 20 years. Moving to composing for ensembles, composing for string quartets, doing a lot of scoring work and working for orchestras and things like that…I wanna continue with more ambitions like opera and things like that. Maybe they'd be extremely dark operas ( laughs ).
In what way does J.G.Thirlwell of '80s differs from today's version ?
I think maybe…I'm a little wiser ( laughs ). I think I'm able to get what's in my head out of the speakers much more successfully. I think that's a big step forward. It took a lot of time to be able to do that. The way that I write is always following the things in my head and then going to the process and figuring out how to make it come it out of the speakers. I've become much better at that. I think I'm much better at time management. I work much harder. Much more prolific. I work every day. Maybe I'm a workaholic. More than I was then. And I think…maybe I'm focused in a different way. You aren''t supposed to have regrets in life because everything is supposed to happen for reasons but I think all of us have regrets and it would be interesting if I could go back and talk to J.G.Thirlwell of the '80s and give him some advice ( laughs ).
What would be the main advice you'd give to yourself in this case ?
Em…it would probably be to…maybe exercise some humilty ( laughs ). And maybe not drink so much ( laughs ). And…maybe…sometimes you look back on opportunities you had and you didn't take and opportunities that maybe you wouldn't take now but you took then. There's a lot of stuff like that. But I think sometimes it's interesting to spend time cleaning up your methods.
I can't help but notice that the current period of time is more intensive than it was in the '80s. Of course it's silly to compare these two periods but I think nowadays there is more political tension and the internet shows a new materialistic ideal. As a songwriter what do you feel now and what do you want to speak about?
Well, I can't help talking about political things. I have for some years…but it's not like making banners and having a political platform involved or something like that. Like you say about the political situation during last several years – you can't help notice it. There is a feeling, that's been infusing my music but looking back on the last Foetus album, which was in 2010 – that same dread's in there but it was because of different circumstances. That dread has always been there and infused through my work. So yeah, I do talk about those things but I don't use it as a platform. I think people can talk about it a little bit deeper. But then musically, I think the difference with the things I was doing in the '80s and what I'm doing now with a vehicle like Foetus, I was trying to cram the entire history of music into one Foetus record. Whereas now I have different avenues to express those things. So whereas I make one song that explores one style or make one song that explores another style on a Foetus album, now I have entire projects explore a style and I keep all these projects going concurrently. And I find that very satisfying. And also, because I have a studio for many years that I used…I got to develop a discipline of working every day. And a lot of that comes from scoring stuff for TV because, you've got to create a large body of work in a short period of time when you do that but then it gives me less time to work on my own stuff. So I have to work more at the time I'm not working on TV-stuff. So it means that I'm creating a huge amount of work.
Speaking in terms of the many different styles you're working with...now you have lots of different projects you're working on. Some of them are very interesting, like your work with string quartets or conducting orchestras but why have you come to these things only recently ?
Em…I always was a composer. If you look back on the album called "Limb" I made a few years ago. "Which was a collection of my works from 1980 - 1983 or something…there are lots of seeds of what I'm doing now. I've gone through a lot of different avenues to reach where I am now. But a lot of them…I explored them and implanted them by the mid '90s but even by 1990 I felt that I needed to shift gears and do something that was a little more challenging to me and that's how I started [Steroid] Maximus, to create instrumental music that was cinematic and all the sources hadn't been in my music before. And then, I didn't play live much…I did maybe 8 tours or something like that. I think by the mid '90s I started feeling the limitations of that in my music. Then I started to shift away from that and by 2001 I stopped doing "live rock-bands". Since then, I explored doing large scale groups like an 18-piece version of Steroid Maximus which I've done in Europe and New York. Then I had a chamber version of my Manorexia project. From about the late '90s, all of that increasingly led to me needing to create scores for these players and that opened a whole new world for me. Then I got offers to write for a string quartet…so I started to move more in that direction. Because I'm not trained I didn't have the technology to create scores without sitting down with the arranger. Now I do because I create them on computers! So to me, to be able to work with score and sheet music, which is kind of an old technology, it's exciting technology for me. It's exciting to use something that has such a rich history. Which is hundreds of years old but it also has a kind of permanence to it. And it's an incredible thing when you can give the piece of paper with notes to someone and they can interpret them doing something amazing with them.
Can you say, in what ways the things you're doing with classical musicians changed your viewpoint on what you're doing ? Even speaking in terms of string quartets.
I enjoy working with string quartets…I think it's like the voices of two violins, viola and cello. I think there's a lot you can do with those timbres. And it's a very economical amount of instruments you can work with. You can get a lot because of the expressivity of those instruments. And there is a huge range of emotions you can put across with a string quartet. I have a couple of albums with string quartets written. I hope I could release them in the next five years or something. I need to get funding to do it. And there's also other instruments. I'm writing for solo, cello, double-bass. Recently, I worked with The String Orchestra of Brooklyn. There are 25 string-players and I added two French horns, two trombones and three percussionists. That was one of the most ambitious things I've done so far and it was very satisfying. I hope to take that direction further. I like the idea of using acoustic instruments and instruments that have a tradition of hundreds of years and impose my vision of the possibilities of that.
Besides your solo-work you are also well known as a person who did work with a big number of different artists. You did remixes for Nine Inch Nails and Pantera, helped Swans while recording their "Cop", you became a co-author of many different songs. I think summing up this experience of yours I can call you an "accompanist". So as most people know you as a remixer, aside from your main activity, could you please tell me, in what way all these things are different from your solo creativity ?
It's interesting to be able take a part in reconstructing a song and putting my own vision on it. An interesting thing about that is that you can get under the hood of the song. So you could see what went into it. And I'm always intrigued to hear multitracks of these things and see how they made those songs. It's been an interesting sideline of what I've done…I think I've gone through a bunch of phases as a remixer and I think I got into a formula for a while, in the late '90s when I was doing it a lot and I was very successful with it. But then, I broke that formula and now I think that there's a lot more freedom in what I do when I do a remix. But since the popularization of home studios and computers I ended up not doing remixes as much. Or if I'm doing them – there are not so much money in them.
Once I did an interview with Charlie Clouser, he told me about the peculiarities of the working process on a film score. Like that script is the basis for your work on a film score. So speaking in terms of your work for "The Venture Bros." could you please explain in what way it was different for you ?
Well, with The Venture Bros. the director came to me because he'd heard Steroid Maximus and he thought that it would be the similar musical universe to that which "The Venture Bros." inhabited. So there was an opportunity to do the avenue what I was doing anyway but taking it further. It's challenging to create a picture. First of all you want do elevate the work. You want to elevate what they're giving you and make it better. Also, I'm working with cartoons and I can make emotions much bigger than if I was doing a live-action show. I mean, Charlie did "Saw" – that's very big sounding as well but I found doing a lot of scoring and getting into a rhythm of that, and finding my way with it, there's certain limitations that impose on our views. Cause you're working within parameters, the style of a certain piece of music, emotion. I worked with animatics for The Venture Bros. It's like a storyboard edited together as it would be finished with rough sound effects and dialogues. That's where I started. And with the time code. When one part starts and ends and what tempo I'm gonna do. Or maybe there might be two tempos…I figure out where to put deep sound for dialogue. What twists and turns I have to make. Do I have to put an accent here or accent there or wait for a minute ? You figure out the architecture of the piece and then you go. So you've already got these cues, the architecture of the piece and you know where it starts from. I think it's a very interesting limitation to work within. I've done that thousands of times. So I find that I've taken that skill and put it on my music as well. So when I start a piece of music I start asking myself questions: "Ok, what's the tempo ? What's the vibe ? What's the sounds ?" I have a certain limitations I wanna work within. I think: "Ok, I wanna work with struck percussive sounds. I wanna work with piano etc." or "What time signatures are there gonna be ?" things like that. I don't sit around jamming on instruments. I kind of know what I'm gonna do when I start.
Speaking in terms of your career I'd say that you were a D.I.Y.-artist. Do you think that D.I.Y. lost its value nowadays ? Because, there are billions of releases that come out every day and you can't hear them all, like it was in the '80s, when you put out a record and then John Peel played it….
It's a different time! I don't think that DIY has lost its meaning. And I think I'm still D.I.Y. but there is a new set of tools here. And, when I started making music - you could actually have heard everything that came out. Now, proliferation of computers and digital audio workstations has democratized music. And the internet hugely expanded the distribution of music. But the trick is how it gets into your ears. I'm still an avid listener...I have to go out and proactively go forward because I need to go out and see a lot of concerts. To find out about the concerts I have to get emailing lists, I have to be on Facebook groups and things like that. I look deeply in Bandcamp and find things. A lot of the stuff I'm interested in there are a very few people interested in but that's the great treasure of the internet as well, that I can find out about the scene that's happening in Lyon and get excited about that. Even with that they'd probably play for only a few hundred people. So really what's needed? I'm not sure whether we reached a good point but now, you've got influencers, you've got gatekeepers…everyone has to find their way to be able to filter and I don't subscribe to Spotify…I know that a lot of the people discover things through Spotify but I personally and proactively look for stuff and it's the responsibility of gatekeepers to expose people to great music that's never been heard before. So go do your job, Dan!
Danil VOLOHOV
02/08/2019
---