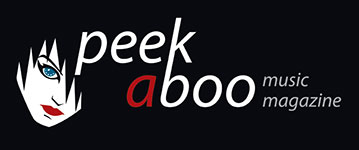 like this tv series review
---
Inspector De Luca (Series)
Movie
•
TV series
Detective
•
TV Series
[50/100]

Arrow
22/04/2014, Didier BECU
---
We told it before but Arrow seems also to become the label for quality detective series. It's a bit strange to notice, but the days you have to be in Britain for finding decent crime series are over. Nah, you have to be in other European countries and that's another thing Arrow understood well. In the past, this highly acclaimed label released top series like The Bridge, The Killing, Borgen and our own Salamander. This time it's an Italian detective named De Luca. I'm not an expert in television, but as far as I'm informed this cop didn't make it to the Belgian screen yet (forgive me if he does!), but he was a familiar face during prime-time Saturday night slot on BBC 4.

The stories are situated between 1938 and 1948, and that's of course during the days Mussolini reigned over Italy. De Luca (Alessandro Preziosi) works in Bologna and the Adriatic coast. His methods are quite clear, he's after the truth and doesn't care if someone is involved with power. That's not always without danger. Because he did what was right, like helping fascists when they have the law on their side, De Luca becomes an enemy. The detective has to run for his life. He's an idealist, but we're not living in an ideal world. The only luck he has is with the ladies as he's a real heartbreaker. What else would you have expected from an Italian, not?

Four television movies are included in here: Unauthorized Investigation, Carte Blanche, The Damned Season and Via Della Oche. They're all based on novels by best-selling writer Carlo Lucarelli. Two are based before Mussolini and two episodes after, and it's very interesting to see how a population has been traumatized. But also, it's not because you erase a political system that corruption automatically fades away.

Anyone who mentions Italian detectives automatically will end up with Inspector Montalbano. Apart from its language the two series haven't that much in common. That's mainly because of the period in where those mysteries take place (the Italian dark period is always an interesting time for movies) are more interesting, but also because the acting that is much better. De Luca surely isn't as hip as say The Bridge (nothing will beat that series in a long time I think) as it's all quite traditional, but it's quality nonetheless!

De Luca is now out on DVD on Arrow.
Didier BECU
22/04/2014
---
---