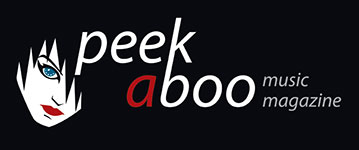 like this article review
---
DEAD WHEN I FOUND HER
Ten Albums That Changed My Life
Article
24/09/2015, Didier BECU
---
Michael Arthur Holloway, better know as Dead When I Found Her, is busy these days. On Friday 13th November (what a date !) he will release his new album All The Way Down. Busy, but still time left to reveal Peek-A-Boo those ten records !
1. DOUBTING THOMAS - The Infidel
I listen to a lot of purely instrumental music, from old Vangelis records, to Mitch Murder's retro-nostalgia discs, to those last few amazing Gridlock albums, and so on. But my favorite instrumental album ever – and indeed, the album that taught me just how effective and evocative instrumental music can be – is The Infidel by Doubting Thomas. Cevin Key and Dwayne Goettel , already masters of synth-programming and sample-manipulation via their main outlet, Skinny Puppy, took their nuanced, detail-driven approach to composition to soaring heights on this 1991 release. The absence of Ogre's vocals allows the precision placement of sampled dialog and FX one-shots to take center stage in the mix. The result greatly increases the atmospheric quality of the music, making each track feel like a dense mini-soundtrack to a film that never existed – which was, in fact, exactly how Cevin Key himself described the album. The dialogue samples on this album led me to the discovery of The Power of Myth series, and thereby the writings and wisdom of Joseph Campbell (see the track "Saved") — all of which opened previously closed doors to understanding my own conscious identity and individuality as connected to both civilization and the natural world — now if that's not life-changing, I don't know what is!
2. FAITH NO MORE - Angeldust
There's a lot to love about Faith No More: they have the greatest and most innovative rock vocalist of all time, for example — and no, I don't mean Chuck Mosley. But what changed my life about Faith No More were the keyboards, as played by Roddy Bottum. The organs, strings, samples, and other synth riffs throughout this album made it frankly difficult to go back to any non-keyboard rock bands, because after hearing Angel Dust, it always sounded like something vital was missing from the mix everywhere else. And coupled with Mike Patton's vocals, which are truly without equal across the entirety of rock music (though he's certainly suffered countless pale imitations), the resulting songs are basically the blueprint for intense, hybrid hard rock, and nobody else has ever come close to matching it.
3. SKINNY PUPPY - Last Rights
This was my introduction to Skinny Puppy, and is still my favorite Skinny Puppy album — well, tied with Too Dark Park, if I'm honest. I bought this disc at the local shopping mall during the hazy, uncomfortable middle-years of high school, and it changed my life — and continues to change my life — more than any other album or band I've heard to this day. It still stands as one of the best combinations of synthesis and sampling ever wrought, though one could argue that the sampling takes center stage. Disembodied voices, unearthly choirs, mysterious explosions, radio one-shots, dense beds of funereal drones… I've listened to this album regularly over the last twenty years and I'm still finding new sounds in it. It's as beautiful as it is challenging, and that itself is a tremendous feat — usually you just get one or the other, but with Last Rights, every song doles out equal portions of pleasure and pain.
4. CURRENT 93 - Thunder Perfect Mind
I took a few guitar lessons while in college, specifically with the end-goal of being able to play Bone White Glory from Nature and Organisation's first album, Beauty Reaps the Blood of Solitude. But my interest in folksy finger-picking began with Thunder Perfect Mind, which also features the gorgeous guitar work and songwriting of Michael Cashmore. Upon first listen, I thought I'd made a huge mistake ordering this (at that time) rare and expensive import CD from Europe (ah, the days of Isolation Tank and Staalplaat, et al!) — it seemed to feature new age music with some weird theatrical English guy wailing about trees and Christ. It was absolutely odd and confounding. But it didn't take very long before the guitar melodies started piercing deep, and even David Tibet's impassioned wordplay quickly revealed a soulful, idiosyncratic, and utterly original approach to lyricism.
I listened to it over and over again, and became utterly hooked on Current 93. I started guitar lessons just to be able to play like Michael Cashmore, I ordered all their crazy import albums, and I hated them at times for their droning redundancy but loved them even more often for their genuine, unapologetic passion. I always understand if someone says they "just can't get into" Current 93. But it seems like everybody who does fall for them, falls damn hard. And yes, I can now play Bone White Glory on an acoustic, and it's usually the first thing I play every time I pick up a guitar.
5. MR. BUNGLE - Disco Volante
Like any good kid who'd developed a fierce respect for Mike Patton's talents as revealed in Faith No More (see Angel Dust, above) it didn't take me long to discover Patton's other, weirder band, which he'd actually formed with high school friends before ever joining Faith No More. The self-titled debut from Bungle — also a classic — seems downright pedestrian compared to their sophomore album, Disco Volante. I picked this up on the day of its release, and it was one of the biggest "new album purchases" of my teenage life. Initially, I was confounded by the numerous jazz elements, the speed-metal blasts, the atmospheric stretches of clattering noises and vocalizations that could only be described as Mike Patton making out with his microphone; but, naturally, I became seriously addicted to this album, and seeing the band perform live at La Luna — on a stormy night when most of Portland had lost its power and people were encouraged not to leave home due to falling trees — remains one of the singular highlights of my concert-going life. Disco Volante introduced me to so many new styles of music, so many weird sounds, so many twists on the concept of 'songwriting,' there is no doubt it warped my mind and kept me focused on "weird" music for the years that followed.
6. COIL - Astral Disaster
I was living and attending school in Lugano, Switzerland after the anti-climax of the millennium, and would take week-end train trips around Europe to crash in hostels, follow The Legendary Pink Dots on their tour, and visit Staalplaat's tiny underground record store in Amsterdam, among other things. On one such trip to the legendary music shop, I hungrily purchased Coil's latest release, Astral Disaster. Track two, The Mothership and the Fatherland subsequently became the soundtrack to my life in Lugano. Every night, I'd wander slowly home to the student housing building from the center of town, each step timed to the hypnotic thump of this 22 minute epic of dark ambience. I described to a friend how every night, I'd get goosebumps and a distinct feeling of dread as I wandered the quiet, moonlit streets of Lugano. Dread caused entirely by Coil, of course, as Lugano couldn't have been safer or more tranquil. But the song is a twisted, beautiful, subtle masterwork of slow-burn ambience. My friend frowned at me and exclaimed, "why the hell would you listen to music to scare yourself?!" Astral Disaster isn't my favorite Coil album (that would be Horse Rotorvator or Ape of Naples) but it's forever lodged in my memory thanks to those long, spooky night-time walks through Lugano.
7. TALK TALK - Spirit Of Eden
This album is a more recent discovery for me, and has been on regular rotation for the last couple of years. The use of space on the album is striking — the songs evolve slowly, organically, inspired by the structures of jazz music without ever actually sounding like that genre. The ingredients are often subtle to the extreme, but never dull. Interestingly, it's nearly impossible to discern the actual words of Mark Hollis' lead vocals, but their deeply emotional all the same. The way he quietly croaks the word "spirit" during the chorus of I believe in you makes my breath catch, no joke. This album is minimalist song-craft at its very best, and it's changed the way I think about the structure of music. You often hear the adage "less is more," but rarely is the idea displayed so successfully as on Spirit of Eden. (Note: their final album Laughing Stock as well as Mark Hollis' self-titled solo album explore very similar sonic terrain, and are both fantastic).
8. DAVID BOWIE - Scary Monsters
My introduction to Bowie was like that of most 80s kids: the movie Labyrinth, of course. I'd later see him perform with NIN on their joint tour back in 1996. But it wasn't until I bought Scary Monsters that Bowie really started to get under my skin. It's incredible to realize that the hit single Ashes to Ashes was released in 1980, because it sounds like half the music on the pop charts released throughout the rest of that decade. From the slick production, to the off-kilter pop-song structures, to the often delirious vocals, everything about this album was way ahead of its time, and established the template of what 80s music (for good or ill) would become. Unlike so much 80s pop, however, this album still sounds fresh and genuinely quirky today.
9.MORRISSEY - Vauxhall & I
Like every good, awkward and weepy teenager, I spent years during which the works of The Smiths, Morrissey and The Cure were my staple sources of comfort and solace. Aside from Disintegration (which I avoided writing about altogether, as the task seemed much too daunting), the album that occupied my teenage CD player was probably this overlooked classic by Morrissey. Everything about the songwriting and production leans heavily in all the sonic directions I love most: space, ambience, texture, and musical dynamics achieved through sound-design rather than direct songwriting. While it's still very much a Morrissey album, the sonic fingerprint of this disc is more distinct than most of his other work. Just listen to the heartbreaking opening track, Now my heart is full and you're immediately swimming in reverb-drenched washes of melodic guitar. I frankly wish Morrissey had explored this terrain further: the spacious texture of the production melds perfectly with his melancholy baritone.
10. SKINNY PUPPY - Too Dark Park
Well, it was inevitable this band would show up twice on this list, and frankly it would have been easy to include them five or six times, if I'm honest. Too Dark Park is simply the most taut, explosive hit of industrial music ever created, as far as I'm concerned. In a mere 38 minutes, Skinny Puppy throws more sonic chaos at you than most bands could muster in an entire career. While the follow-up album Last Rights is arguably just as good, it's also a lot less direct; Too Dark Park instantly pummels the listener from the first scraping sample of Convulsion to the last fading groan of its instrumental closer, "Reclamation." It's an absolutely unrelenting listen. What's amazing, though, is that this isn't a "noise" album: everything is (dare I say) delicately structured, with tightly-crafted syncopated rhythms, perfectly timed dialogue samples, ghostly effected vocals, sudden swathes of gorgeous synth-pads…I could go on.
How did it change my life? Simple: this album is probably the most inspiring document of recorded music that exists for me as an electronic musician, because it's such a fine lesson in how to create an immediate musical impact without ever making any obvious choices. Or to put it another way, it unfolds a lot like a 'pop' album – every song is just about three and a half minutes, usually introducing a slinky bass hook overtop a propulsive rhythm early in the song - but it never, of course, actually sounds anywhere close to pop music.
Didier BECU
24/09/2015
---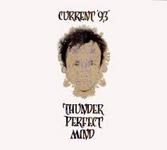 ---