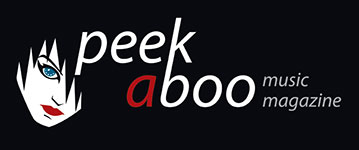 like this tv series review
---
FRANK DARABONT
The Walking Dead Season 3
Movie
•
TV series
Horror
•
TV Series
[84/100]

E1
26/09/2013, Didier BECU
---
Since George A. Romero launched some zombies in the legendary The Night Of The Living Dead lots of things have changed in this genre. The number of zombiemovies is incredibly high, and we even haven't mentioned the inferior quality from most of them. But at the end of the day it certainly has been Frank Darabont (the man behind The Mist and The Green Mile) who transformed the zombiegenre with The Walking Dead. No one before him thought that it was possible to make a qualityseries with the zombieconcept, but he did and the rest is as they say nothing but history. At this moment of writing The Walking Dead is one of the most popular series ever which is hauled by both average Joe who is nothing but demanding innocent entertainment as critics for whom everything has to be a bit better. In the meantime the rush keeps on going and in the US they're already started a fourth season, while in The Benelux Entertainment One dropped the third season in the sho, this on both DVD and Blu-ray.
And yes, once again it's a blast. The series that's been based on the comics by Robert Kirkman, Tony Moore and Charlie Adlard only had six episodes in its first season, but that's been changed now to sixteen episodes that contain 45 minutes each.
For those who didn't get the story at the very beginning, we'd like to put everything in order. The main figure is sheriff Rick Grimes (Andrew Lincoln) who discovers a postapocalyptic world once he awakes from a deep coma. Atlanta turned out to be a town of zombies. The arm of the law has to run away from those monsters as one bite immediately means you're dead as well. After some adventures Ricks succeeds in finding his wife Lori back. Along with her and some remaining comrades they set up a new community which has to prevent them from the walking dead.
The third season starts with Lori (Sarah Wayne Callies) being pregnant. The group take shelter in a desolated prison, but after some moments they have to pick up again their weapons to exterminate bloody creatures. The adventure starts bad for oldie Hershel who's got bitten. To save him it's necessary that his leg got amputated, but the biggest threat comes from Woodbury. This so called zombiefree-paradise is led by the Governor (David Morrissey) and Daryls older brother Merle (a genius Michael Rooker). At first sight it looks like a safe haven, but the two men are sadits to the core. And above all Merle still has to fight out some things with Ricks gang.
It graces the creators that they succeed in putting smart plots into easy zombiestories. The Walking Dead is indeed more than just some bloody zombiefest as the viewer sits the whole time at the edge on his seat. The Walking Dead season 3 is once again a thrilling delight that deserves a place in every collection.
Didier BECU
26/09/2013
---
Sinds dat George A. Romero het bioscooppubliek met The Night Of The Living Dead op bloeddorstige zombies trakteerde is er sindsdien in dat genre heel wat verandert. Het aantal zombiefilms is ondertussen zo goed als onoverzichtelijk geworden en dan hebben we het nog niet eens gehad over de belabberde kwaliteit ervan. Sinds Frank Darabont (de man achter zowel The Mist als The Green Mile) in 2010 de serie The Walking Dead creëerde heeft het zombielandschap een grondige metamorfose ondergaan. Geen kat die dacht dat het mogelijk was om een kwaliteitsserie over zombies te draaien. Ondertussen is de rest zoals men zegt geschiedenis geworden, want The Walking Dead is één van 's werelds meest succesvolle series die bovendien zowel wordt geliefd door de kijker die alleen maar pulp wil als bij critici die het allemaal een trapje hoger willen. De succestrein raast maar voort en in de VS is men al van in mei bezig aan de opnames van het vierde seizoen.
In de Benelux heeft E One sinds een paar dagen het derde seizoen op het publiek lodgelaten en dit zowel op Blu-ray als op dvd. En jawel, het is alweer een knaller geworden. Telde het eerste seizoen van de horrorreeks dat is gebaseerd op de stripverhalen van Robert Kirkman, Tony Moore en Charlie Adlard aanvankelijk amper zes afleveringen, dan is dat ondertussen al uitgegroeid tot 16 afleveringen van elk zo'n 45 minuten.
Voor wie het nog niet zou weten herhalen we graag dat de serie rond sheriff Rick Grimes (Andrew Lincoln) draait. Nadat de wetsdienaar van Atlanta uit een diepe coma ontwaakt, stelt hij vast dat de wereld grondig is veranderd. De buren van weleer zijn plotseling vreselijke zombies geworden. Na talrijke avonturen is Rick er weliswaar in geslaagd om samen met enkele overlevenden (waaronder zijn vrouw Lori) een vestiging op te bouwen die hun moet beschermen tegen de zombies. Het is een allesbehalve gemakkelijke opdracht, want het gevaar loert overal en één beet van een levende dode betekent onherroepelijk het einde van het aardse bestaan.
In het derde seizoen is Lori (Sarah Wayne Callies) hoogzwanger en de groep zoekt een schuilplaats in een afgelegen gevangenis. Het begint meteen slecht, oude rakker Hershel wordt gebeten waardoor men zijn been moet amputeren. De grootste bedreiging vormt evenwel het stadje Woodbury dat wordt geleid door de Gouverneur (David Morrissey) en Daryls oudere broer Merle (een geniale Michael Rooker). Op papier lijkt Woodbury een veilige thuishaven, doch zijn de twee leiders sadisten van de zuiverste graat en bovendien heeft Merle nog een eitje te peilen met Ricks groep.
The Walking Dead valt vooral op door de manier waarop de makers intelligente plots in hun eenvoudige zombieverhalen weten te brengen. Deze serie is immers meer dan aftandse levende doden die aardbewoners doodbijten. De regisseurs weten niet alleen er de spanning in te houden, ook slagen zij erin om de fan aan de buis te kluisteren waardoor je de serie in één ruk uitkijkt. Een briljante tip dus en eentje die je in huis moet hebben.
Didier BECU
26/09/2013
---