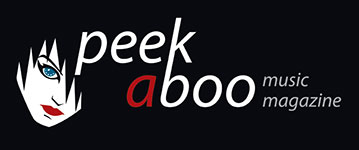 like this movie classics review
---
JEAN-JACQUES ANNAUD
Quest For Fire
Movie
•
Movie classics
Historical
[78/100]

Homescreen
07/03/2014, Didier BECU
---
La Guerre Du Feu (or in English Quest For Fire) is probably one of the most remarkable movies ever. Creator Jean-Jacques Annaud always has been an outsider. He really doesn't like Hollywood, and so it happens that most of his pictures look more like documentaries. Strangely enough, the public was wild about this, as movies like Seven Years In Tibet, The Name Of The Rose or the brilliant The Bear became huge hits in the 80's. With his third movie, the Frenchman went even further. Annaud wanted to create the Neanderthaler-world. By doing that, he forgot all rules in modern cinema (...if they ever existed!).


Our ancestors hadn't developed a language at that time, and so Annaud made a movie without dialogues. You hear some mumbling, a "language" that's been developed by author Anthony Burgess. That's something he already did in his epic A Clockwork Orange. It was also important for Annaud that everything looked as real as possible. The preparations lasted more than 4 years. Even if the director doesn't have the techniques from today (be glad about it, as otherwise the film would be another CGI-monster), you won't find another movie that creates the Paleolithicum like Quest For Fire. And that's what they also thought at the Academy Awards as the movie got the Oscar for best makeup.


The story is based on a book from Belgian author J.-H. Rosny Aîné. The Neanderthalers Naoh (Everett McGill), Amoukar (Ron Perlman) and Gaw (Nameer El-Kadi) are sent on a mission. Their tribe has lost the precious fire. They don't know yet that you can get fire by just rubbing sticks to each other. On their journey the threesome meet wild animals and other tribes, even some cannibals.


What you see at once is that Quest For Fire hasn't aged yet. And that's remarkable. After all it's already a movie from 33 years old and we all know how long such a period is in movieworld. That's something you don't see here, even if the director recently declared in an interview that some scientific thoughts from then are now untrue. We don't care about that as we see it only through cinematographic eyes and that's the same as it was in 1981: amazing!


La Guerre Du Feu is out on Homescreen on DVD in their Award Winning Cinema-series.
Didier BECU
07/03/2014
---
La Guerre Du Feu (of in het Engels Quest For Fire) is één van de meest ongewone producties uit de filmgeschiedenis. Maker Jean-Jacques Annaud is altijd een buitenbeentje geweest. Als geen ander verfoeit hij een Hollywoodiaanse aanpak waardoor zijn werken eerder op documentaires dan speelfilms leken. Het publiek lustte daar vreemd genoeg wel pap van, prenten als Seven Years In Tibet, The Name Of The Rose of de briljante The Bear werden in de jaren 80 dan ook gigantische bioscoopsuccessen. In zijn derde film dreef de Fransman het wel zeer ver. Annaud wilde de wereld van de Neanderthalers op het witte doek toveren en daarbij alle regels van de filmkunst (als die al zouden bestaan!) aan zijn laars te lappen.


Onze voorouders hadden nog geen taal ontwikkeld, dus werd het ook een film zonder dialoog. Wel hoor je de Neanderthalers af en toe een vreemd taaltje mompelen die speciaal door Anthony Burgess is ontworpen, iets wat de auteur ook al in zijn meesterlijke roman A Clockwork Orange deed. De Franse filmmaker wilde ook dat de film tot in de puntjes een waarheidsgetrouw verslag van de werkelijkheid was. De voorbereidingen ervan duurden meer dan vier jaar en ook al had de cineast niet de technieken van nu (gelukkig maar, anders werd het wellicht zo'n CGI-gedrocht) zul je geen enkele film vinden die het Paleolithicum zo realistisch in beeld bracht als Quest For Fire. Dat vonden ze ook bij de Academy Awards, de film veroverde een Oscar voor de beste make-up.


Het verhaal is op het gelijknamige boek van de Belg J.-H. Rosny Aîné gebaseerd. De Neanderthalers Naoh (Everett McGill), Amoukar (Ron Perlman) en Gaw (Nameer El-Kadi) worden door hun stamgenoten op een missie gestuurd. Het kostbare vuur waarmee zij hun eten kunnen koken is uitgedoofd. De stam weet niet, in tegenstelling tot andere meer gevorderde stammen, dat je vuur kan bekomen door twee stokjes tegen elkaar aan te wrijven. Op hun zoektocht komen de drie allerlei wilde dieren en andere stammen (zelfs kannibalen) tegen.


Wat vooral opvalt is dat deze film vandaag nog zo fris oogt. Al bij al gaat het toch om een 33 jaar oude prent en we weten allemaal hoe genadeloos de tand des tijds in filmland wel kan zijn. Bij Quest For Fire merk je dat dus niet, ofschoon de regisseur recent nog verklaarde dat enkele wetenschappelijke bevindingen van toen reeds zijn achterhaald. Wij trekken ons daar evenwel niets van aan en bekijken het louter vanuit cinematografisch oogpunt en dat is nog steeds zoals in 1981: verbluffend!


La Guerre Du Feu is uitgebracht op Homescreen op dvd via de Award Winning Cinema-reeks.
Didier BECU
07/03/2014
---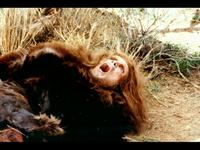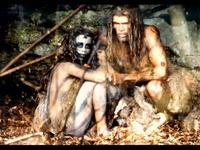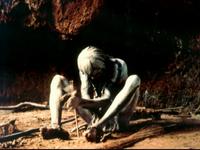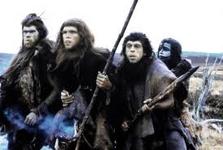 ---