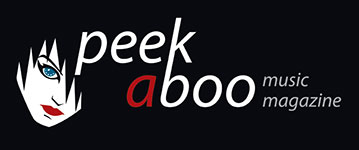 like this article review
---
PAWEL STRZELEC (ALLES)
Ten Albums That Changed My Life
Article
11/12/2016, Didier BECU
---
We asked Pawel of the Polish postpunkband Alles to come up with the ten records that changed his life.

1. THE CLASH - London Calling
Punk, rock 'n roll, rockabilly, reggae, ska, melody, expression. I like all of The Clash stuff and Joe Strummer and the Mascaleros. But I listen most of all to this record.

2. CRASS - Feeding of 5000
The most important anarcho-punk band, most inspiring and they force you to think about the texts, the attitude, the commitment. Briefly: Do they owe us a living? OF COURSE THEY FUCKING DO!
3. LAIBACH - Volk
This record, but also others. I appreciate it for the provocative and interesting references to history, ideology or politics and overidentification with the system.
4. JOHN FOXX - Metamatic
Despite the fact that this album is more than 30 years old, Metamatic still inspires me. Roland Cr-78 meets synthesizers! Metamatic is electro pop of the highest level. Gareth Jones, who collaborated with Depeche Mode, Einstürzende Neubauten and Wire, participated in the recording of this album.
5. DEZERTER - Kolaboracja
My first cassette with punk music. It made me breathless.Like a voice that said: you can be different, you can do something, you don't have to be like the others.
6. GUERNICA Y LUNO - Wszystkie sztandary...
In my opinion the most important Polish punk album. The essence of this album is already in the title: all the banners have been so much stained with blood and shit, that it's high time to have none of them. Freedom.
7. KRAFTWERK - Radio-Activity
Mix of Geiger counter sound and Morse code – wonderful! Acoustic reverb, robotic declamations, radio station searching sound - amazing! Sophisticated and conceptual.
8. JOY DIVISION - Unknow pleasures
I've got the spirit, but lose the feeling... That's all.
9. PJ HARVEY - Let England Shake
An important voice, speaking about the state of the contemporary world. A record for the ears, the soul and the conscience.
10. FREDERIC CHOPIN - Nocturnes
For everything: expression, drama, moodiness, passion and melancholy.
These are the records that I really like and that had a great influence on me and my band Alles.
Picture of Pawel by Xavier Marquis.
Didier BECU
11/12/2016
---
---