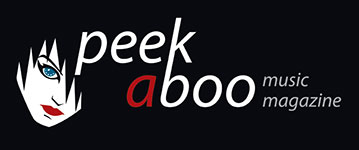 like this article review
---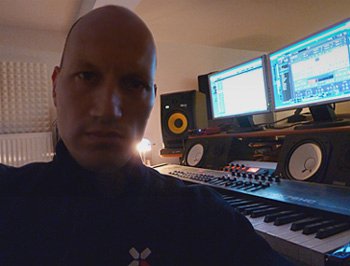 SEVREN NI-ARB (X-MARKS THE PEDWALK)
Ten Albums That Changed My Life
Article
28/08/2015, Didier BECU
---
Is there something better than to ask great artists to come up with (huh) great artists? Sevren Ni-Arb (if not a musician, known as André Schmechta) created with his band X Marks the Pedwalk one of the most influential electronic body music-tunes. As life is a strange circle, we sit with Sevren on an imaginary couch, asking him those ten records that matter!
It´s hard to create a list with my all-time TOP 10. So find below a selection of albums from my early years when I began to experience the world of electronic/industrial music. Find albums with music that affected adversely my decision to buy my first synthesizer at age 16 (a KORG MS20 in 1985), to dive into the electronic underground and to start my first EBM music project "Scarecrow" two years later. Albums sorted by year of release:
1 FAD GADGET – Back to Nature (1979)
I know this is not a full-length album. But I have to mention this outstanding artist and the track "Back To Nature". Fad Gadget/Frank Tovey was a special and unique artist and his song "Back to Nature" was a big club hit in German underground clubs for a very long time! I´m happy that I had the chance to see him live during his tour with collapsing new people!
2 DAF – Gold und Liebe (1981)
I´m also a boy of the so called "Neue Deutsche Welle" (German New Wave – e.g. DAF, Rheingold, Ideal, Malaria) and I was so fascinated by Robert and Gabi´s provoking songs and the strong outfit. Pumping, dry drums, clean synths and bass lines and the voice of Gabi – so cool! I loved these guys.
3 KRAFTWERK – Computerwelt (1981)
Electronic music without Kraftwerk? No chance! But beside clean and future electronics, you find more emotional touchpoints in "Computerwelt".
4 OMD - Architecture & Morality (1981)
It was - and still is - hard to resist this perfect mixture of unique experimental and mainstream electronic pop music. Close your eyes and listen to "Souvenirs" and especially the epic "Maid of Orleans" and you´ll know what I mean.
5 YAZOO – Upstairs at Eric´s (1982)
In my opinion it was perfect that Vince Clark left Depeche Mode. So we had the chance to experience two different directions of electronic pop music with outstanding artists and Yazoo as Vince´s new playground. But beside the music, it´s the great voice of Alison Moyet that makes Yazoo so special! "Don´t Go" is a pure classic, but "Situation" (not on that album) was my favorite song by Yazoo!
6 DEPECHE MODE – Some Great Reward (1984)
Oh man, this music touched me so deep and it´s THE one album that forced me to become a synthesizer enthusiast. I was age 15 and overwhelmed by "Some Great Reward", with gorgeous songwriting, fine electro-industrial sound design and a stunning overall atmosphere. This is my all-time favorite album by Depeche Mode, and Alan Wilder became my favorite artist for a very long time with this gem. I saw Depeche Mode live then and I still love each of the songs, while "Lie to me" is my true hero.
7 CLAN OF XYMOX – Clan of Xymox (1985)
I loved the 4AD record label, because of their unique artists and their creative artworks – it is the same with this fine album by the Dutch band Clan of Xymox. For me this album is their best work and a real peak of dark wave music with an overall great production, still so atmospheric and unique. I still like to listen to it and gave this album as a present to my brother a few weeks ago ;-)
8 VARIOUS ARTISTS– Best Beats From Westside (1986)
I bought this compilation (with artists like Axodry, Moskwa TV and Two of China) in the west side record store in Frankfurt. And I was so surprised when I saw the famous Talla 2XLC as the salesman there. He was one of my favorite German electronic artists during that time and the man behind Two of China (loved the single "Telk Mee"), Moskwa TV and more…. So, I asked him for an autograph and never thought at that moment that I would sign a contract with him 2 years later for my first release ever "Scarecrow – Black Door" on his new record company "Technodrome International".
9 SKINNY PUPPY – Cleanse Fold and Manipulate (1987)
In the very beginning of X-MarksThe Pedwalk we were often labeled as the "German Skinny Puppy". Without doubt I fell in love with the sound and the conceptual work of Skinny Puppy from their early works "Remission" and "Bites". "Assimilate" and "Smothered Hope" are still outstanding examples of industrial electronic music on a very, very high level – and for me Skinny Puppy stand alone! But "Cleanse, Fold and Manipulate" has a special meaning to me with "Addiction" as my favorite track.
10 POESIE NOIRE – Tales Of Doom (1987)
You know that THE KLINIK released their music on Antler Subway records. I was a big fan of THE KLINIK (with the early "Memories" as their masterpiece). And so I took notice of Poesie Noire – another Belgian band. Their album "Tales of Doom" is a hidden gem with the song "Verge of Tears" as a fantastic energetic and atmospheric electronic music highlight!
Damned, list completed! I also could mention:
· Alien Sex Fiend - "Who's Been Sleeping In My Brain?" (1983). "Ignore the Machine" as a killer track!
· Front242 - "Geography" (1982). "U-Men" and "Operating Tracks" are still awesome!
· Click Click – "Party Hate" (1987). Play "She´s chewing them" loud and enjoy the cool bass-synth and drums!
· Twice a Man
· Gary Numan
· Underworld
· …
So, what about a TOP 20 list (laughs)
Didier BECU
28/08/2015
---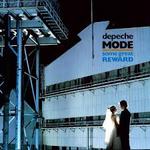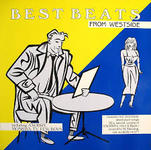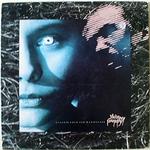 ---