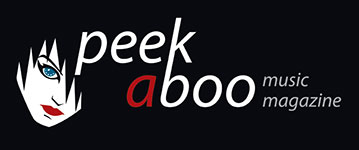 like this album classics review

---
TALKING HEADS
Remain in Light
Music
•
Album Classics
[92/100]

Sire Records
28/08/2015, Didier BECU
---
I'm not so sure about some things in life, but I am convinced that my musical life would have been totally different if Brian Eno had become a carpenter instead of a musical genius! Of course he is the man who invented ambient or the artist who created with his Yamaha DX7 the first steps of dark wave, but he was also an influential producer. In fact, his production work was so overwhelming that you immediately knew when Eno was involved. As a producer his best works are of course Low by Bowie (which is sometimes simply called an Eno album) and Remain In Light by Talking Heads.
After his album My Life In The Bush Of Ghosts with David Byrne, Eno also did the production for the fourth album by Talking Heads. If you have to believe the rumors, Tina Weymouth and Chris Frantz weren't that happy with his involvement, but no one can deny that Remain In Light is the best album the band ever made.
There are only 8 tracks included, and of course Once In A Lifetime is the best known, but the other 7 songs are timeless classics too. I guess an album never started so weird as this one, because Born Under Punches (The Heat Goes On) feels like a fight between electronics and African rhythms, and that's in fact how the whole album sounds like: schizophrenic, but brillant!
Adrian Belew, who previously worked with Frank Zappa, was also involved. Talking Heads always was a strange band. Because they scored some monster hits, they were loved by the labels, but the band always refused to make a hit album. It is indeed strange that despite this concept, almost all Talking Heads albums were big sellers. Even if you don't like the band (and I really do know people who can't stand the nervous voice of Byrne), you have to admit that they did something unique that today no longer exists and no, Vampire Weekend never came close!
Didier BECU
28/08/2015
---