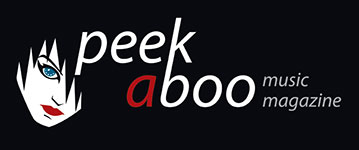 like this article review
---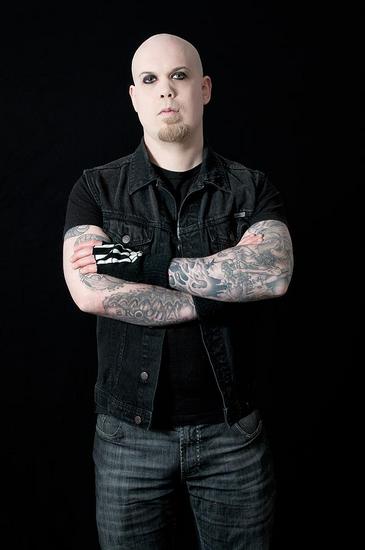 FREDRIK CROONA (CYNICAL EXISTENCE, MENSCHDEFEKT)
Ten albums that changed my life
Article
Electro
27/08/2015, Britta Tabrit
---
Today, you have the chance to read what Fredrik Croona from Cynical Existence and Menschdefekt has on his list of favorite Top 10 albums that influenced him. The guy from Göteborg, Sweden, has a new solo project as well and his first record will be released on August 31 on Advoxya Records.
This is my list of 10 albums that changed my life (not in any particular order)
IRON MAIDEN – Somewhere in Time
This was the first CD I ever bought and I was about 10 years old. Iron Maiden is also one of the best bands I've seen live. And also, this was the first metal album I heard. The reason I bought it was because of the cool artwork.
PANTERA - Vulgar Display of Power
The first song I heard of Pantera was the song "Fucking hostile". It was one of the most brutal and fast songs I had ever heard. I was in awe by the powerful vocals of Philip Anselmo, and even up to this day, Pantera remains one of my favorite bands of all time and one of my biggest musical inspirations.
CANNIBAL CORPSE – Vile
When I first laid eyes on the album cover, I knew I had to have the CD. It was on discount and I knew it would be really aggressive. Cannibal Corpse was one of the reasons why I started playing death metal at the beginning of my musical "career".
IN FLAMES – Whoracle
One of my old childhood friends introduced me to In Flames, and "Whoracle" was the first album I heard of them. I instantly fell in love with the melodic music, combined with growling. It was a match made in heaven, so to speak.
VNV Nation - Future Perfect
Probably one of the most famous and most popular VNV Nation albums and also one of the first albums I heard when I got into the electro/future pop/ebm/industrial scene. I just loved the vocals and the music, it has a little bit of a "heavy" vibe to it but was still softer than a lot of the bands in the genre.
SUICIDE COMMANDO - Axis of Evil
It would be wrong not to mention Suicide Commando, after all I used to listen to them quite a lot a few years ago. I just loved the horror movie samples, combined with the heavy distorted and fixed vocals and the pumping beats and melodies that accompanied them. I think that all of those who have been into aggrotech and such genres, have always adored Suicide Commando in one way or another.
EVILS TOY- XTC Implant
I really like both TOY and Evils Toy, but there was something different and really appealing to Evils Toy. I can't really put my finger on it, but this album was so damn good and I don't think one song was bad. It had great melodies and a certain aggressiveness to it.
GRENDEL - Harsh Generation
Grendel, the best of the best and especially in the industrial scene. Harsh generation paved the way for countless bands and I was very inspired by the sound when I started to make electronic music. An amazing album, that had everything a aggrotech album should have. Melodies, samples, great beats, aggressive vocals.
[:SITD:] – Stronghold
"Lebensborn" was one of the first tracks I heard of SITD. And in my opinion, it is still, to this day, one of the best tracks. That one and of course "Rose Colored Skies". Stronghold was one of the best albums when it came out and it still is today.
ASSEMBLAGE 23 – Storm
Very few albums give me goose bumps, "Storm" is one of those. The great melodic hooks and the monotonous vocals, which almost have a great sadness to them, is magical. Even though it's been a long time since I listened to Assemblage 23, this album still holds a place in my heart as one of my favorite albums.
Fredrik Croona on FB: https://www.facebook.com/fredrikc1984
Cynical Existence on FB: https://www.facebook.com/cynical.existence.official
Menschdefekt on FB: https://www.facebook.com/official.menschdefekt
Britta Tabrit
27/08/2015
---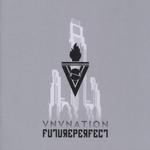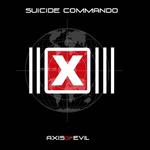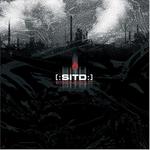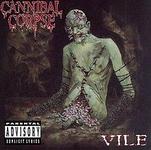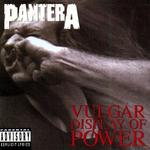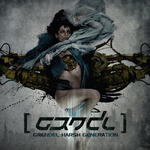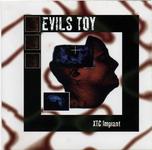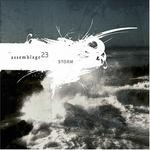 ---