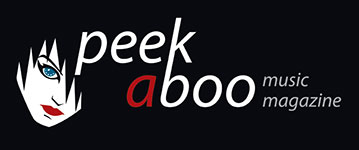 like this article review
---
WAYNE HUSSEY
Ten Albums That Changed My Life
Article
21/09/2015, Didier BECU
---
Of course everyone's opinion is equal, but if a website runs a series that features albums that changed the life of artists, then you're more than proud that Wayne Hussey is your next guest, not?
Usually when I've done these 'favourite album' things I've always picked my favourite albums of ALL time and quite often it is the same albums chosen over and over again so I thought I'd do something different this time and only choose albums from the last 5 years or so. In no particular order:
1. TAME IMPALA - Currents
I'd already owned his two previous albums without really loving either of them, a few good songs, but I couldn't get through either album without skipping a track or two. So when this was released recently, I was a little resistant at first. Shame on me. This is pop music of the highest order. Reminds me at times of 'Pet Sounds' by the Beach Boys and at other times of a darker Pet Shop Boys. I can't stop playing this. It's so uplifting and inspirational. It makes me want to make music which is the highest accolade I can give to music I'm listening to. I've seen it written that he sounds a bit like Lennon, but to my ears it's more Sean than John which is no bad thing. Album of this summer.
2. THE SMOKE FAIRIES - Through Low Lights & Trees
I was recommended the Smoke Fairies as something I might like by an Italian friend of mine. How well he knows me. I love the mixture of delta blues guitars with very English folk melodies & harmonies, sang and played beautifully. They have evolved a little since this their 1st album and the last one, I would say, was a little more electronic, but I am still enjoying their journey. I've yet to see them live and sadly I can't see them making it out to Brazil any time soon.
3. THE XX - Coexist
One of the many advantages of being a musician ist

4. LERA LYNN - The Avenues
Discovered Lera Lynn through watching the recent season 2 of True Detective. In scenes set in a quiet bar sat on a stool with just an electric guitar singing these very dark torch song.s I was captivated as were many by the mysterious voice in the background. So much so, that I did some online research and found out who she was and bought her two previous albums, the better of the two being the more recent 'The Avenues'. A bit country and a bit blues and whilst not as dark as the songs she performed on True Detective, it is an album that I love to play from start to finish with no breaks or skipping and how many records can you say that about. Lyrically it's still pretty dark whilst the tunes are deceptively contagious. I could be mistaken, but it seems to me that she sings some of the songs from a male perspective which is quite interesting. At times her voice sounds a little like the wonder that is Julianne Regan. Really looking forward to her releasing the songs that she performed on True Detective.

5. OLAFUR ARNALDS - Broadchurch OST
Earlier this year I was staying with some more friends, this time in Lisbon, and one evening over a bottle of red, my friend put on a CD and said 'listen to this!' It was 'For Now I Am Winter' by Olafur Arnalds. I loved it, but it sounded vaguely familiar to me. That evening I climbed into bed and watched another episode of British TV show, 'Broadchurch', on my laptop and thought the music sounded very like the CD we'd been listening to earlier. Lo and behold, checking the credits, it was Olafur Arnalds. I really love this soundtrack. It's spiritual and uplifting and touches me in a way that really only some classical or choral music can. I've since listened to a lot more of Olafur's music and I am deeply moved by it.

6. LAURA MARLING - Short Movie
Having been introduced to her music very early on by a friend that works for her, I've followed her progress and liked her previous albums, so I was very excited earlier this year when Laura Marling released 'Short Movie'. And I wasn't disappointed. Stunning guitar playing, great lyrics, great singing, and great vibe to this record. I could be wrong about this, but I'm guessing that there was maybe some drugs imbibed during the making of this record. Not sure, it's only a hunch. The only odd thing about this album is that Laura, who is most certainly very English, sings with a faux American accent for the most part on this record.

7. DEAD GUITARS- Airplanes
Dead Guitars are very good friends of mine. A bit of a theme this, isn't it, friends? I have lots of friends, don't I? Or so it appears. Anyway, the Deadies, as they are affectionately known by those in the know, have played with The Mission many times and I always enjoy their shows. The guitars of Ralf and Pete are always a sonic joy and Carlo's voice is beautiful and I really like his lyrics. He can even use the word 'ambulance' in a song and make it sound convincing. They are about to release their 4th album, which is another goodie. I could have chosen any one of their four albums but I chose this, the first, as it was the first one I heard and it was the first time they toured with us and the first time I met them all. We always remember our first, don't we?

8. CAT'S EYES - Duke Of Burgundy
Came across the track 'Requiem For The Duke Of Burgundy' on one of those sampler CD's that sometimes come with the monthly music magazines and loved it and was intrigued enough to immediately go to iTunes and download the whole album. And great it is too, although it's not all the same style as the 'Requiem'. The girl, I know nothing about them, has a beautiful voice and this track reminds me a little of Faure's Requiem which I absolutely love. Some of it sounds a bit like Julie Cruise and Twin Peaks. Funnily enough a few months later I was in HMV in the UK and saw the film for sale. It's a beautiful film. It's got a very early 70's vibe, I think, although the subject matter is maybe a more intellectual and aesthetic '50 Shades Of Grey'. Anyway, the soundtrack is great. And I really should do some more research on Cat's Eyes to find out who they are.

9. EVI VINE - …And So The Morning Comes
This is a sumptuous album. Very gentle and organic to my ears. Full of love. I kind of met Evi when The Mission played Brixton Academy with Fields Of The Nephilim. I was hanging out of the dressing room window after the show smoking a cigarette when this shadowy figure shouted up, 'Hey Wayne, say hello to Tony (Petit, FOTN's bass player) for me. My name is Evi Vine'. And with that she disappeared into the night. Anyway, I passed the message on and found out that Evi had done some singing with Eden House and Tony recommended her album to me. The only place I could find it to buy was from her own website. It is a thing of rare beauty.

10. MELODY'S ECHO CHAMBER - Melody's Echo Chamber
This is an album I discovered by reading about Tame Impala's Kevin Parker for it is he who co-wrote and produced this album along with his girlfriend of the time, Melody Prochet. I'd call this nu-psychedelia if I had to describe it. It's kind of timeless in a way and sounds like it could almost have been made in the 60s or the early 90s (think Lush and the shoegazers) as well as 2012, which is when it was released. And whilst most of the lyrics are in English, there are some songs that Melody sings in her native French language and surely French is one of the languages of beautiful songs (think Francoise Hardy). I'm still awaiting Melody's 2nd album due, apparently, later this year.
Didier BECU
21/09/2015
---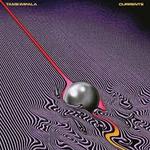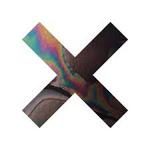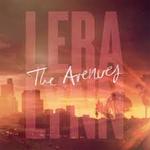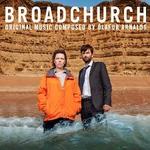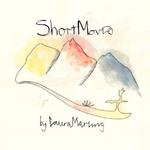 ---