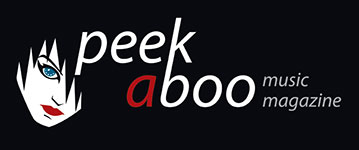 like this book review
---
YEVGENY ZAMYATIN
We

Wij
Book
[85/100]

27/07/2011, Bernadette ALLAERT
---
In literary history, the subject utopia has been known about since the publication of the book Utopia by the English humanist Thomas More. The document was printed in 1516, and in this work More describes the ideal state. Today, the literary and philosophical term 'utopia' is defined as: impossible reality. The opposite of utopia is dystopia. In the dystopian novel a negative society is described. Yevgeny Zamyatin is considered the founder of the literary dystopia with his book We. However, everything is tradition. There are examples of literary works which initiated the dystopian novel and can be considered as precursors. Examples of this are The year 4338 (Vladimir Odojevski), Notes from the Underground (Fyodor Dostoevsky) and The Trial (Franz Kafka). However, in the novel We, the negative vision on the future is the main subject of the story for the first time. Zamyatin was the inspiration for future authors writing about the same theme. Other examples of dystopian novels include: Lord of the Flies (William Golding), 1984 (George Orwell), A Clockwork Orange (Anthony Burgess)and Brave New World (Aldous Huxley). Dystopia is also a recurring theme in cinema history, of which the most famous example is undoubtedly Metropolis (Fritz Lang, 1927).
This list and limited inventory is reason to formulate an aside. It would not be uninteresting to formulate a reflection on why utopia was created in the 16th century and dystopia four centuries later. Obviously, such a question must be approached critically. Through the ages, in philosophical and literary writings positive and negative perceptions of society can be found, and both optimistic and pessimistic frameworks concerning political systems and social order were developed. But, perhaps the negative vision and distrust in the future could be a characteristic of twentieth-century man. This is certainly no assessment, but an open question addressed to historians and cultural scientists.
We is set in a society in the future. The story is built using diary notes. The main character is D503, a male citizen of the OneState and architect of the Integral spacecraft. The society is cut off from the outside world and is run by the Benefactor. The houses are made of glass. The residents live by a strict schedule. Everything is arranged and prescribed, even the number of times a mouthful of food should be chewed. Sex is regulated by order, with pink reddish tickets. Emotions are banished. Then, D503 falls in love with a woman, I330. She wins D503 for the opposition. He conspires an attack on the Benefactor, but is betrayed. D503 is subjected to the Great Operation in which his imagination is removed. Having fantasies is an illness, just as having a soul is the pathological cause of human feelings and emotions.
We is a literary masterpiece. Zamyatin formulates wonderful statements. To quote one: Knowledge that is absolutely convinced that it is infallible, is faith.
The literary language in the book is convincing. The author does not make the mistake of confusing the reality in which he lives with his composed vision. He remains consistent and true to the story.
Because of the views expressed in his work, Zamyatin came into conflict with the Russian state. The result of his independent attitude was that he was called "the devil of Soviet literature". In the letter Zamyatin sent to Stalin to ask permission to leave the Soviet Union, he wrote: True literature can only exist when it is created, not by diligent and reliable officials, but by madmen, hermits, heretics, dreamers, rebels and sceptics.
Utopia
Publisher: Penguin Classics
ISBN: 9780140449105
We
Publisher: Penguin Classics
ISBN: 9780140185850
Bernadette ALLAERT
27/07/2011
---
In de literatuurgeschiedenis is de utopie als onderwerp bekend sinds de publicatie van het boek Utopia van de Engelse humanist Thomas More. Dit geschrift werd in 1516 gedrukt, en in het werk beschrijft More de ideale staat. Vandaag de dag wordt de literaire en filosofische term 'utopie' gedefinieerd als: onmogelijke werkelijkheid. Het tegengestelde van de utopie is de dystopie. In de dystopische roman wordt een negatieve samenleving geschetst. Yevgeny Zamyatin wordt met het boek Wij (1921) beschouwd als de grondlegger van de literaire dystopie. Echter, alles is traditie. Er zijn voorbeelden van literaire werken te noemen die de aanzet tot de dystopische roman hebben gegeven, en als voorlopers kunnen worden beschouwd, bijvoorbeeld: Het jaar 4338 (Vladimir Odojevski), Aantekeningen uit het ondergrondse (Fjodor Dostojevski) en Het Proces (Franz Kafka). In de roman Wij wordt echter voor het eerst het negatieve toekomstbeeld onderwerp van verhaal. Zamyatin is dan ook de inspiratie geweest voor de auteurs die na hem over hetzelfde thema hebben geschreven. Andere voorbeelden van dystopische romans zijn: Lord of the Flies (William Golding), 1984 (George Orwell), A Clockwork Orange (Anthony Burgess) en Brave New World (Aldous Huxley). Dystopie is ook een terugkerend thema in de filmgeschiedenis, met als meest bekende voorbeeld ongetwijfeld Metropolis (Fritz Lang, 1927).
Deze opsomming en beperkte inventaris is aanleiding voor een terzijde.
Het zou niet oninteressant zijn om de denkoefening te maken waarom de utopie kon ontstaan in de 16e eeuw en de dystopie pas vier eeuwen later. Uiteraard moet een dergelijke vraag kritisch worden benaderd. In de filosofische en literaire geschriften zijn door de eeuwen heen positieve en negatieve percepties van maatschappij en samenleving terug te vinden, en zijn zowel optimistische als pessimistische denkpatronen over politieke systemen en maatschappelijke orde ontwikkeld. Maar, misschien is de negatieve visie en het wantrouwen in de toekomst een kenmerk van de twintigste-eeuwse mens. Dit is zeker geen vaststelling, maar een open vraag aan historici en cultuurwetenschappers.
Het verhaal Wij speelt in een maatschappij in de toekomst. Het verhaal is opgebouwd aan de hand van dagboeknotities. Het hoofdpersonage is D503, een mannelijke onderdaan van de Vereende Staat en bouwmeester van het ruimteschip de Integraal. De samenleving is afgesneden van de buitenwereld en wordt bestuurd door de Weldoener. De huizen zijn gemaakt van glas. De bewoners leven volgens een strikt rooster. Alles is geregeld en voorgeschreven, tot en met het aantal keer dat op een hap voedsel kan worden gekauwd. Seks wordt geregeld op bestelling, met rozerode tickets. Emoties zijn uitgebannen. Tot D503 verliefd wordt op een vrouw, I330. Zij wint D503 voor de oppositie. Hij beraamt een aanslag op de Weldoener maar wordt verraden. D503 wordt onderworpen aan de Grote Operatie waarbij zijn fantasie wordt weggesneden. Het hebben van fantasie is namelijk een ziekte, net zoals het hebben van een ziel de ziekelijke oorzaak is van menselijke gevoelens en emoties.
Wij is een literair meesterwerk. Zamyatin weet prachtige uitspraken te formuleren. Ik citeer er één: Kennis die absoluut overtuigd is dat zij onfeilbaar is, is geloof.
De literaire taal in het boek is overtuigend. De auteur vergaloppeert zich niet door de werkelijkheid waarin hij leeft te verwarren met zijn gecomponeerd toekomstbeeld. Hij blijft consequent en trouw aan het verhaal.
Door de in zijn werken geformuleerde standpunten kwam Zamyatin in aanvaring met de Russische staat. Het gevolg van zijn onafhankelijke houding was dat hij 'de duivel van de Sovjetliteratuur' werd genoemd. In de brief die Zamyatin aan Stalin stuurde om toestemming te vragen om de Sovjet-Unie te verlaten, schreef hij: Ware literatuur kan enkel bestaan waar ze niet is gemaakt door uitvoerende en goedhartige ambtenaren, maar door gekken, afvalligen, ketters, dromers, opstandelingen en sceptici.
Utopia
Uitgeverij: Athenaeum-Polak & van Gennep
ISBN: 978 90 253 6413 7
Wij
Uitgeverij: Atlas
ISBN: 978 90 450 1861 4
Bernadette ALLAERT
27/07/2011
---