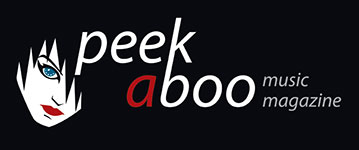 like this cd review
---
MIRRORS
Lights and Offerings
Music
•
CD
New wave
•
Synth Pop / Electro Pop
[77/100]

NEWS
27/07/2011, Didier BECU
---
There's a theory that says everything comes back once, as our cultural society works in cycles. This theory frightens us, because it indicates we will inevitably have to face the terrible world of grunge once again, never mind mentioning nu-metal. But for the time being, it seems like we're stuck with the 80's.
The band receiving the most profit from this revival is without a doubt Hurts, who made a quite disappointing album by selling their 80's soul to the devil that promised them chart success. It seems like Mirrors avoided this trap.
The main thing about Mirrors is that they're not a manufactured band but just four boys who believe in the power of 80's synthpop, which they proved by being around since 2009 when there wasn't a mainstream 80's-revival going on just yet.
Well, in the underground there was, which brought them to dancelabels like Moshi Moshi and Skint.
Their big boom came when they went on a world tour with OMD. Only a handful of people knew who these British lads were but it was a relief to see them appear on stage, just like they were the Kraftwerk-boys!
Was it a joke, we thought? But no, it wasn't. From the very first tones we immediately knew why Andy McCluskey and Paul Humphreys decided to take them along on tour. Mirrors sound like their "Organisation" with a modern twist.
On this album, you get ten tracks which have those same typical OMD-synth patterns and even if we won't say that tracks like "Into the heart" or "Ways to an end" are classics, they can surely stand the famous test of time.
Mirrors hosts four boys who like to be fashionable (those hair ornaments alone!) but as long as this goes along with great music we say: recommended, and no, you won't throw this cd on the feared pile of cd's you only listen to once or twice in your life!
Didier BECU
27/07/2011
---