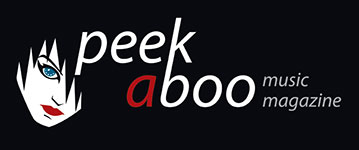 like this article review
---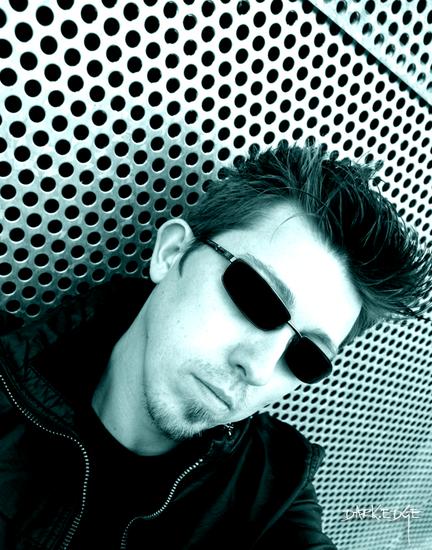 DJ WILDHONEY
Ten Albums That Changed My Life
Article
12/08/2015, Didier BECU
---
You really can say that DJ Wildhoney is a sort of chameleon. A photographer, a writer, a DJ and a musician. Click here to know more about him and scroll down to see which albums changed his life...
1. Ministry - The Mind Is A Terrible Thing To Taste
Al Jourgensen, the man, the legend … and for me the true founder of industrial-metal! I am a huge fan of Ministry + side-projects and had the chance to meet Al (+ other band-members) several times backstage.This album I can still listen to from beginning to end, after so many years, without becoming bored or having to skip a song. "Thieves", "Burning Inside", "Breathe", "So What"… are all timeless masterpieces. This man breathes rock 'n roll!
2. The Sisters Of Mercy - First And Last And Always
The first CD I ever bought … What an amazing overwhelming bombastic sound! Still a classic and none of the later records could ever reach the level of this one. Very sad that the talented Gary Marx, Wayne Hussey and Craig Adams left the band, because afterwards things only went more downwards.The band is still cult and still has a lot of followers nowadays, although Eldritch does everything to deny that goth image!
3. System Of A Down - Toxicity
This album really blew me away! What a heavy sound! A great mixture of different styles of metal and sung by great musicians with a real punk attitude! Music you can not hear without having to move or jump around! Check out "Needles" and "Deer Dance"!
4. Prong - Cleansing
Tommy Victor is for me one of the best guitar players in the world, period! He's a technical genius and a very underrated musician. The last albums I don't like so much anymore, but if you don't like "Whose Fist Is This Anyway?" and "Snap Your Fingers Snap Your Neck" you must be from another planet! It was normal that this guy had to end up playing with Ministry because he just deserved it because of his talent.
5. OOMPH! - Defekt
I follow this band from the very beginning because I immediately could "smell" their talent! They made a good combination of EBM with guitars (which was at that time almost totally not done in the scene!) and were sending out a lot of energy on stage. Over the years they changed style from EBM over Industrial-Metal to Gothic and a lot of their albums contain classics for me. We directly became good friends and I am very happy I still know them personally after so many years and can work for them as social media manager/webmaster.
6. The Neon Judgement - The First Judgements
One of my favourite Belgian bands, from Leuven, only 20 kilometers from my hometown! Saw them perform many times e.g. in the legendary "Belgisch Congo" club in Leuven. A lot of memories with songs as "The Fashion Party", "Too Cold To Breathe", "Nion", "TV Treated", etc. They were among the first who knew perfectly well how to combine synths with guitars, play loud and make people dance!
7. Christian Death - Only Theatre Of Pain
I only like the works of Christian Death in which Rozz Williams (RIP) was singing. I adored this man a lot, he was a very talented person with many different sides. Their debut album was very dark and heavy, flirting with satanism and metal riffs. "Deathwish" and "Romeo's Distress" are still classics nowadays, played all over the world.
8. X-Mal Deutschland - Fetisch
This band originally existed only of women, respect! The heavenly dreamy voice of Anja Huwe on very minimalistic riffs, deep basses and uptempo drums, a sublime formula! "Orient", "Hand In Hand", "Kaempfen"… are very amazing songs! If there's one band I ever missed in my life to see live, it was for sure this one!
9. Pixies - Doolittle
Youth sentiment! I grew up with this band as a teenager and consider Joey Santiago still as one of the best guitar players I know. "Crackity Jones", "Mr. Grieves", "Hey", "Gouge Away"… so full of spirit! Amazing tempo changes (pogo!), sing-along choruses, great drums, the backing vocals of Kim Deal… The first time I saw Frank Black, I was very surprised how he looked, I expected somebody completely different, haha.
10. Korn - Take A Look In The Mirror
I was never a big Korn fan until I heard this CD, which I really find awesome! A very dark moody album with a lot of feelings and emotions in it! Can listen to it from beginning till end again and again …
Is here still place for other great records from bands such as Fad Gadget, Crash Course In Science, Die Form, DAF, Nitzer Ebb, KMFDM, DIE KRUPPS, Pouppée Fabrikk, Cat Rapes Dog, Bérurier Noir, White Zombie, Pantera, Danzig, Paradise Lost, Tiamat, The Gathering…?
Didier BECU
12/08/2015
---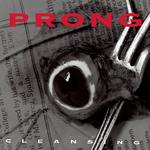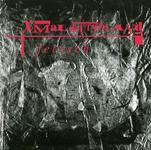 ---