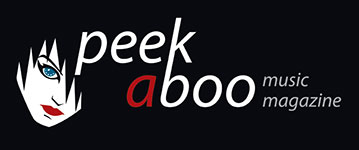 like this movie review
---
Holy Motors
Movie
[75/100]

16/12/2012, Didier BECU
---
Pressdarlings are always a bit hard to understand. That's also the case with the newest movie by Leos Carax, an alter ego from Alexandre Oscar Dupont. Some journalists immediately thought that Holy Motors was the film of the year, while others never understood this hommage to the nouvelle vague from Jean-Luc Godard.
In the end Holy Motors didn't get its Golden Palm at the Cannes-festival and outside the filmfestivals the movie didn't get that much success.
Today Twin Pics releases this controversial movie on dvd. Genius cinema or just artistic bollocks? The real truth will probably be a combination of the two I guess and whatever the answer might be, Holy Motors is a film about which many fans will keep on talk about.
Holy Motors is a company at where limousines (the cars can actually talk!) bring their clients from one dream to another. Céline (Edith Scob) has to bring Oscar (Dennis Lavant) in one night to ten different dimensions. One moment he is some beggar at a bridge, then he's a murderer or even a lost soul at the Père Lachaise-cemetary. He's even an over concerned dad who is waiting for his daughter at a party (talking about nightmares!).
It's better not to ask questions about the how and the why from this movie as chances are big only Carax will know. In the beginning this movie was meant to be a hommage to Kurosawa, but due to the dedication from Dennis Lavant (with whom Carax worked before with the French cultclassic Les Amants Du Pont-Neuf), the project became a whole movie.
Carax could count on huge stars like Eva Mendes and Kylie Minogue, but still the most important one is Edith Scob. Filmfans will undoubtedly know this French woman from her role in that other classic Les Yeux Sans Visage from Franju. At the end of Holy Motors it becomes clear that Caraxs movie is like a tribute to that classic.
No, not everyone will like this movie. But still, all those who like their pictures a bit different (and of course those who adore nouvelle vague) will like Holy Motors nonetheless.
On this dvd you also can find the documentary Drive In Holy Motors from Tessa Louise Salomé.
Didier BECU
16/12/2012
---
Perslievelingen zijn vaak omstreden. Dat is ook het geval met de nieuwste film van Leos Carax, die op zijn paspoort gewoonweg Alexandre Oscar Dupont heet. Sommige recescenten bombardeerden Holy Motors meteen tot de film van het jaar, terwijl andere journalisten woorden tekort kwamen om deze ode aan de nouvelle vague van Godard de grond in te boren. Holy Motors won uiteindelijk niet de felbegeerde Gouden Palm van Cannes en buiten het festivalcircuit ging de film zelfs een beetje onopgemerkt voorbij.
Vandaag brengt Twin Pics deze controversiële prent op dvd uit. Geniale cinema of gewoon een artistiek gedrocht? De waarheid zal wellicht tussen de twee liggen, doch is Caraxs nieuwste prentje eentje waarover filmfans het nog jaren zullen hebben.
Holy Motors is een futuristisch bedrijf alwaar limousines (de wagens kunnen spreken!) hun klanten van de ene droom naar de andere brengen. Céline (Edith Scob) moet mijnheer Oscar (Dennis Lavant) op één nacht naar tien verschillende dimensies brengen. Het ene moment is hij een bedelares op een brug, dan een moordenaar of een gestoorde zonderling die op Père Lachaise ronddwaalt en zelfs een overbezorgde vader die zijn dochter van een feestje afhaalt.
Stel je vooral geen vragen over het hoe en het waarom van deze film, de kans dat alleen Carax dat weet is immers zeer groot. Aanvankelijk was het bedoeling om een kortfilm te maken die een hommage voor Kurosawa zou worden, maar mede door de medewerking van Dennis Lavant (met wie Carax eerder de Franse cultklassieker Les Amants Du Pont-Neuf draaide) werd het project een volwaardige film. Carax mocht voor zijn eigenzinnig project op sterren zoals Eva Mendes en Kylie Minogue rekenen, toch is de belangrijkste uit het rijtje Edith Scob. Cinefielen zullen deze française ongetwijfeld kennen uit Les Yeux Sans Visage van Franju. Op het einde van Holy Motors wordt het duidelijk dat Caraxs film een raszuivere ode aan deze klassieker is.
Neen, niet iedereen zal opgetogen zijn over deze bizarre film. Maar wie een boontje heeft voor de nouvelle vague-klassiekers (en vooral wie een voorliefde heeft voor de andere film) zal Holy Motors weten te smaken.
Op deze dvd vind je ook de bijna 50 minuten durende documentaire Drive In Holy Motors van Tessa Louise Salomé terug.
Didier BECU
16/12/2012
---