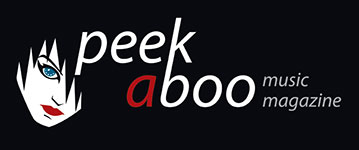 like this movie review
---
On The Road
Movie
[71/100]

29/12/2012, Didier BECU
---
Some say that some books are impossible to make a film from and of course On The Road from Jack Kerouac is the ultimate example of this statement. Just ask Francis Ford Coppola who bought in 1979 the copyrights from this novel. After several attempts and castings, Coppola gave up. Everything changed when Walter Salles presented his roadmovie The Motorcycle Diaries during the Sundance-festival. Roman Coppola (yes, the son from) thought that Salles was the ideal director to make the movie and he asked him to direct it under the wings from Zoetrope (the famous studio from Coppola).
The project lasted five years and the reviews were quite varied. Whatever it might be, it's sure that 140 minutes are far too long. But still, it's clear that not only Salles is not only in love with the book, he also knows it like no one else.
For those who don't know, On The Road is one of the most influential American books of the 20th century. Sal Paradise (Sam Riley) is the alter ego from Kerouac.
The story starts in 1947 in New York, at where the young author goes out with his friends to bars to seek sex and lots of jazzbeats. Everything changes when they meet the very hip Dean (Garrett Hedlund). Dean is the kind of guy who everyone wants to be. He has an answer for everything, he's from nothing afraid and the ladykiller can even choose between the Camille (Kirsten Dunst) and his everlasting love Marylou (Kirsten Stewart).
Along with Sal, Dean goes "on the road". It's a quite extraordinary trip with lots of sex and hallucinations and if they're sober, they can even think about the serious things of life.
On The Road is not a masterpiece as Salles is playing it all too safe. The biggest revelation is without any doubt Kirsten Stewart. She came to Salles attraction when she was filming In The Wild. And yes, after Snow White And The Huntsmen we have the proof that the Twilight-staris an actress to follow.
In the Benelux the movie is released through Twin Pics and we recommend to buy it on Blu-ray as you get O Primeiro Dia from 1998 as a bonus.
Didier BECU
29/12/2012
---
Van sommige boeken wordt wel eens beweerd dat ze onverfilmbaar zijn en jarenlang was On The Road van Jack Kerouac daarvan het ultieme voorbeeld. Reeds in 1979 kocht Francis Ford Coppola de rechten van deze beatnikroman op, maar ook al was hij rond met zowel het uiteindelijke concept als met de casting is er geen seconde film gemaakt. Alles kwam in een stroomversnelling terecht toen Walter Salles zijn beroemde roadmovie The Motorcycle Diaries op het Sundance-festival voorstelde. Roman Coppola ( inderdaad, de zoon van) stapte op de Zuid-Amerikaan toe om hem te vragen of hij geen zin had om voor Zoetrope (de beroemde Coppola-studio) het boek van Coppola te verfilmen.
Het uiteindelijke project duurde meer dan vijf jaar en de critici waren naderhand verdeeld over het resultaat. Met zijn 140 minuten is On The Road zonder meer net iets te lang om de kijker volop te boeien, maar toch is het duidelijk dat Salles niet alleen verliefd is op het werk, ook kent hij dit naoorlogse werk door en door.
Voor wie het niet mocht weten, On The Road is één van de belangrijkste Amerikaanse literaire werken. Sal Paradise (Sam Riley) is het alter ego van Kerouac. Het verhaal vangt aan in 1947 alwaar deze jonge auteur samen met zijn vrienden de tegencultuur vormt. Ze dweilen de Amerikaanse bars af en gaan op zoek naar opzwepende jazzbeats. Alles verandert wanneer hij de hippe Dean (Garrett Hedlund) ontmoet. Dean is het soort jongen dat iedereen wil zijn. Hij heeft op alles een antwoord, heeft nergens schrik van en ook wat het vrouwelijke schoon betreft heeft hij geen klagen. Wel weet hij niet of hij moet kiezen tussen huissloof Camille (Kirsten Dunst) of de wulpse Marylou (Kirsten Stewart).
Dean weet Sal te overhalen om samen met hem "on the road" te gaan. Het wordt echter geen doordeweekse toeristische trip, wel eentje met veel hallucinaties en waar tijd zat is om over de serieuze zaken van het leven na te denken.
On The Road is zeker geen meesterwerk, want daarvoor speelt Salles te veel op veilig. De grootste revelatie van de film blijkt Kirsten Stewart te zijn. Zij werd opgemerkt door Salles toen ze samen met Sean Penn In The Wild draaide en Kerouacs verfilming is na Snow White And The Huntsmen het zoveelste bewijs dat Stewart een actrice is die we de komende jaren moeten volgen.
Uiteraard is deze film ook ideaal om enkele mooie kiekjes van het desolate Amerikaanse landschap te schieten.
In de Benelux is deze film uitgebracht op Twin Pics en we raden je aan om de Blu-ray aan te schaffen, want als bonus krijg je er de in 1998 O Primeiro Dia bovenop.
Didier BECU
29/12/2012
---