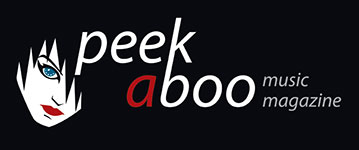 like this movie review
---
CHRISTIAN FORTE
Deep In The Valley
Movie
[50/100]

14/02/2013, Didier BECU
---
When I got this dvd in my hands, I really feared the worst. The cover was like some sign that advised me that Deep In The Valley was a film to avoid. Mind you, this picture by Christian Forte (the only one he made) is far from being good, but at least it has some good gags.
The story can be best described as Back To The Future seen through softporn-eyes. We're sorry but we're not the ones who are making those scenarios. Lester Watts (Chris Pratt) works at a liquor store and the whole time he's thinking about pornmovies. He's the type of guy who'll never make it in his life, or what do you expect from an adult who's spending his whole money on getting a porncollection? His best friend Carl (Brendan Hines) is totally the opposite from him as his rich girlfriend is paving the right choices. But that changes completely when Carl visits Lester. He doesn't know how it happens but it seems like someone delivered him a vintage porn booth(!) Once the two got inside and push the button they're send in a totally other dimension. Suddenly their wild dreams become true as they're surrounded by all the porn babes they were dreaming about their whole life.
We admit it, this is not exactly the smartest film you'll find. The story (if there is one) is even quite dumb, but for some reason this picture reminded us a bit of of Bill & Ted's Excellent Adventure, but added with terrible barbiedolls with fake boobs. Don't be mislead by the fact that this movie features bimbo Denise Richards (Wild Things remember?) as her role is the least sexy of 'em all.
Those who are in for a mixture of Clerks and American Pïe (but sadly enough with bad acting as well) will like this. You'll forget the movie the day after, that's for sure, but you'll laugh with some situations these boys are in.
The movie is now released by Koch Media and is available at midprice.
Didier BECU
14/02/2013
---