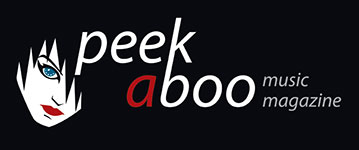 like this movie review
---
CLINT EASTWOOD
American Sniper
Movie
Biography
•
War Movie
[79/100]

Warner Home Video
25/07/2015, Didier BECU
---
American Sniper is undoubtedly the most controversial Hollywood film this year. That is of course quite normal if you make a film about Chris Kyle (Bradley Cooper). For some he is nothing more than a piece of shit, while for others he is one of the greatest heroes ever. Kyle was a sniper. Officially, he has killed 160 people, but he does not agree with that figure, there were more killings! His autobiography was one of the bestselling books in the States and in it you can read that the "Legend" regrets the fact that he couldn't kill more enemies so that fewer American boys died. We can write pages about this man without really being able to form an opinion about him. He thinks only in the service of his country, it is a way of life you can ask lots of questions about. The other side of the story is that he performed his job conscientiously. He opted for a career as a sniper and it was his job to eliminate people who were trying to kill American soldiers. Kyle didn't care if the perpetrator was a child. The film begins with such a situation: Kyle is hidden on a roof and sees a ten year old boy carrying a grenade that he wants to throw at an upcoming American tank. What will he do? Listen to his heart and let the child live, and give it a chance to kill soldiers who he is supposed to protect? Will he pull the trigger? The outcome is shown half an hour later....
First Clint Eastwood shows us images of the childhood of Chris. The boy was raised in a hard way, anyone who gets beaten up has to defend himself. According to Kyle's dad there are sheep, wolves and sheepdogs in the world. The art of life is to become the latter. And Chris lives like that. He is a rodeo rider who enjoys respect from every cowboy. His life changes when a plane flies through the Twin Towers. "Look what they did to the best country in the world!", mumbles the cowboy. For Kyle, this terrorist act is a sign to join the NAVY SEALS. During the training, his superiors are so impressed with his shooting, that he is promoted as a sniper. Just before he goes to Iraq ( in total he has done four tours of duties), he marries his sweetheart Taya (Siena Miller).
Originally, the book would be brought to the screen by Steven Spielberg, but due to various reasons, it ended up in the hands of Clint Eastwood. Coincidentally, the star director was just reading Kyle's biography. Everyone knows that Eastwood is a conservative Republican and it was no surprise that he accepted. But during the preparations for the film, something happened. Chris Kyle was shot dead in his own (safe) country by a veteran. His death made him even a greater (untouchable) hero. His wife Taya Eastwood gave green light for the film, as long as the hero would get all the credits he deserved. And that's the problem. Cinematically American Sniper is one of the strongest pictures by Eastwood, about the content, however, there is a lot to say. The whole world adores Clint Eastwood, but in his heart he remains a deeply conservative American Republican who sees soldiers as heroes. That is his approach in American Sniper. Chris Kyle was undoubtedly a conscientious soldier who saved many lives, but Eastwood makes him holier than the pope. That naturally leads to one-liners that will make a lot of non-Americans puke, but at the same time you can't deny that American Sniper is a tour de force. Bradley Cooper did everything to look like the real Chris Kyle and his role is phenomenal. Siena Miller is always in the background, but that was also the case in real life. Everyone will have a strong opinion about this biography. That is beautiful, as that is how it should be, but let's not forget that we are primarily talking about cinema. And on that front, American Sniper is one of Hollywood's highlights of 2015.
Didier BECU
25/07/2015
---
American Sniper is zonder twijfel de meest controversiële film die dit jaar uit de Hollywoodfabriek komt. Dat is natuurlijk niet meer dan normaal als je een film over Chris Kyle (Bradley Cooper) maakt. Voor de ene is hij niet meer dan een stuk stront, terwijl hij voor de andere één van de allergrootste helden ooit is. Kyle was een scherpschutter. Officieel heeft hij 160 mensen doodgeschoten, maar hij gaat zelf niet akkoord met dat cijfer (het zijn er veel meer, mijnheer!). Zijn autobiografie was één van de best verkochte boeken in de States en je kan erin lezen hoe de "Legend" er spijt van heeft dat hij niet meer mensen kon doden zodanig dat er minder Amerikaanse jongens sneuvelden. We zouden bladzijden kunnen neerpennen over deze man zonder dat we echt een oordeel over hem kunnen vellen. Hij denkt alleen maar in dienst van zijn land, een levenswijze waar je op zijn minst vragen kan bij stellen. De andere kant van het verhaal is dan weer dat hij zijn job plichtsbewust uitvoerde. Hij koos voor een carrière als scherpschutter en het was zijn taak om mensen te doden die op de loer lagen om Amerikaanse soldaten neer te knallen. Het kon Kyle geen moer schelen of de dader een kind is. Zo begint de film ook, Kyle ligt verscholen op een dak en ziet hoe een tienjarige jongen een granaat draagt die hij op een aankomende Amerikaanse tank wil gooien. Wat doe je? Luister je naar je hart en laat je het kind leven, en geef je het dus ook de kans om soldaten te doden die je verondersteld wordt te beschermen, of haal je de trekker over Het antwoord zien we een halfuurtje later…
Eerst voert regisseur Clint Eastwood ons mee naar de jeugdjaren van Chris. De jongen wordt op een keiharde manier opgevoed, wie slaag krijgt moet slaag uitdelen. Volgens papa Kyle heb je in de wereld schapen, wolven en herdershonden. De kunst van het bestaan is dat je dat laatste wordt. En zo leeft Chris ook. Hij is een welgevierde rodeorijder die bij iedere cowboy respect geniet. Zijn leven verandert als een paar gekken met een vliegtuig dwars door de Twin Towers vliegen. "Look what they did to the best country in the world!", mompelt de cowboy. Voor Kyle is deze terroristendaad een teken om voortaan alles voor de stars and stripes te doen en hij gaat bij de NAVY SEALS. Tijdens de training raken zijn oversten zo onder de indruk van zijn schietvermogen dat hij binnen de kortste keren tot scherpschutter wordt gepromoveerd. Net voor hij naar Irak trekt (in totaal heeft hij vier tour of dutys op zijn cv staan) trouwt hij nog snel met zijn liefje Taya (Siena Miller).
Dit boek zou oorspronkelijk door Steven Spielberg worden verfilmd, maar om allerlei redenen kwam men bij Clint Eastwood terecht. Het toeval wil dat op dat moment de sterregisseur Kyles biografie aan het lezen was. Iedereen weet dat Eastwood niet meteen een linkse jongen is, en hij stemde zoals verwacht toe. Maar tijdens de voorbereidingen van de film gebeurde er iets. Chris Kyle werd in zijn eigen (veilige) land door een veteraan doodgeschoten. Zijn dood zorgde ervoor dat de militair een held werd waaraan je niet mag raken. Zijn vrouw Taya gaf Eastwood groen licht om de film alsnog te maken, zolang hij de held maar alle eer aandeed die hij verdient. En dat is het probleem. American Sniper is cinematografisch bekeken één van de sterkste werken die Eastwood ooit uit zijn camera toverde, over de inhoud ervan valt echter heel wat te zeggen. De hele wereld ligt aan de voeten van Clint Eastwood, maar in zijn hart blijft hij een oerconservatieve Amerikaanse Republikein die alle militairen als helden ziet. Deze aanpak merk je in American Sniper. Chris Kyle is zonder twijfel een plichtsbewuste soldaat die levens redde, maar Eastwood maakt hem nog heiliger dan de paus. Dat ontaardt natuurlijk in oneliners die een hoop niet-Amerikanen eerder zullen doen walgen, maar tegelijkertijd kan je er niet omheen dat American Sniper als film een tour de force is. Bradley Cooper deed er alles aan om eruit te zien als de echte Chris Kyle en zijn rol is dan ook fenomenaal. Siena Miller loopt er voor spek en bonen bij, maar dat was in het echte leven ook al zo. Iedereen zal een uitgesproken mening hebben over deze biografie. Dat is schitterend, zo hoort het ook, maar laten we vooral niet vergeten dat we het in de eerste plaats over filmkunst hebben. En op dat vlak is American Sniper dan ook één van de Hollywoodhoogtepunten van 2015.
Didier BECU
25/07/2015
---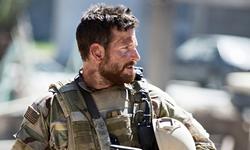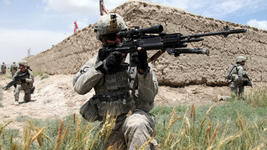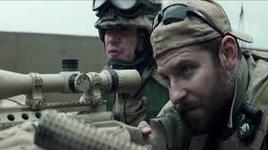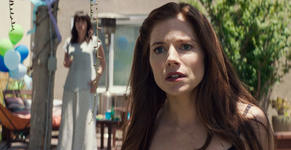 ---