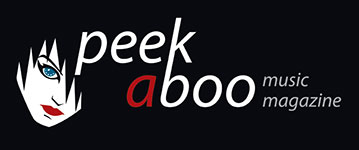 like this tv series review
---
DANIEL ALFREDSON
Echoes From The Dead (Skumtimmen)
Movie
•
TV series
[60/100]

LumiŤre
14/04/2014, Didier BECU
---
We guess not many of our readers will be familiar with the name of Daniel Alfredson. And yet, he is the man who had the honour to direct some episodes from the highly acclaimed Millennium. For his newest production he could count on actress Lena Endra who still is in our fresh memory because of her role as Erika Berger. With the huge success that Millennium was, you might think that Alfredson would simply push the repeat button, but Echoes From The Dead is something totally different though. Of course you may not skip the fact that this is a Swedish product, and so it's a normal common thing that Echoes From The Dead has become another film that's been based on a crime novel. In this case it's Skumtimmen by Johan Theorin. The stories of his books are set on the Swedish island Öland, a no man's land where almost no one comes.


After 20 years Julia (Lena Endra) returns to her home village as she wants to sell the house of her parents. The memories the woman has from this place are far from good, as two decades ago her five-year old son disappeared. The authorities never found the dead body of Jens Davidsson. The police told the woman that the boy has drowned, but she always refuses to believe that as there was never a proof of this. Plus she suddenly gets a package in where a sandal from the deceased boy is included. And then there's that story from a clairvoyant who states he saw in a dream Jens with a strange man.


Those who like flashy movies better skip Echoes From The Dead as this movie is even more slow than say a
Terrence Malick-product and that really says something! Another thing that makes the movie not so easy digestible is the fact that the director uses some strange lapses in time. Let's thank God that there is something like a repeat button as you'll definitely need it if you want to understand it all. The characters are bit shallow, and so some tension gets lost. The conclusion is that Echoes From The Dead is perfect fodder for those who are addicted to Scandinavian crime stories, the rest who are longing for something bigger can wait for The Legacy, and it's no coincidence that this series will be released on Lumière as well.


Echoes From The Dead is now out on DVD on Lumière
Didier BECU
14/04/2014
---
De naam Daniel Alfredson zegt je waarschijnlijk niks, toch mocht deze filmmaker heel wat episodes van Millennium inblikken. In zijn nieuweling doet hij wederom beroep op actrice Lena Endra die de rol van Erika Berger vertolkte, desalniettemin tapt Alfredson met Echoes From The Dead uit een heel ander vaatje. Zweden zouden natuurlijk geen Zweden zijn mocht het niet om een verfilming van een misdaadroman gaan. Echoes From The Dead is gebaseerd op Skumtimmen (Schemeruur) van Johan Theorin. Zijn boeken spelen zich af op het Zweedse eiland Öland in de Oostzee, een desolaat niemandsland waar je geen kat aantreft.

Julia (Lena Endra) keert na twintig jaar naar haar geboortedorp terug omdat ze het huis van haar ouders wil verkopen. De vrouw heeft enge herinneringen aan de plaats overgehouden, want twintig jaar geleden verdween haar vijfjarig zoontje Jens Davidsson. Het lijkje is nooit teruggevonden. Men heeft de moeder verteld dat het jongentje is verdronken, maar dat is nooit bewezen. Tijdens haar bezoek aan het dorp krijgt ze per post een sandaal opgestuurd dat haar kind droeg op de dag van zijn verdwijning. Voor Julia is dat een bewijs dat hij nooit is verdronken, ze herinnert zich de woorden van een helderziende die beweert dat hij in een droom haar zoontje met een vreemde man zag.

Wie van flashy films houdt laat deze kelk best aan zich voorbijgaan, want Echoes From The Dead is nog trager opgebouwd dan een Terrence Malick-film en dat wil toch wel wat zeggen. Bovendien haalt Alfredson er zijn neus niet voor op om vreemde bokkesprongen in de tijd te maken waardoor het scenario bij momenten moeilijk, en zelfs wat rommelig oogt. Gelukkig is er een afstandsbediening met daarop een terugspoeltoets! De karakters zijn vrij oppervlakkig waardoor er nooit echt spanning ontstaat. Kortom, Echoes From The Dead is ideaal filmvoer voor allesvreters die vooral Scandanische crimi's verslinden. De rest wacht misschien beter op bijv. The Legacy, ook niet toevallig binnenkort uit op Lumière.

Echoes From The Dead is nu uit op dvd op Lumière.
Didier BECU
14/04/2014
---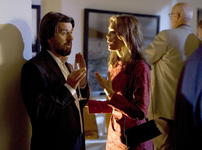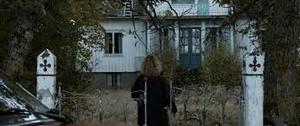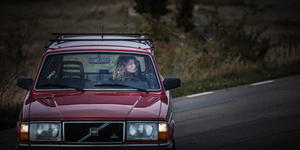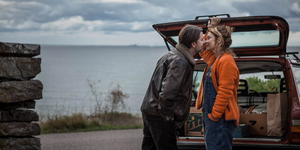 ---