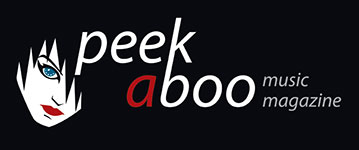 like this article review
---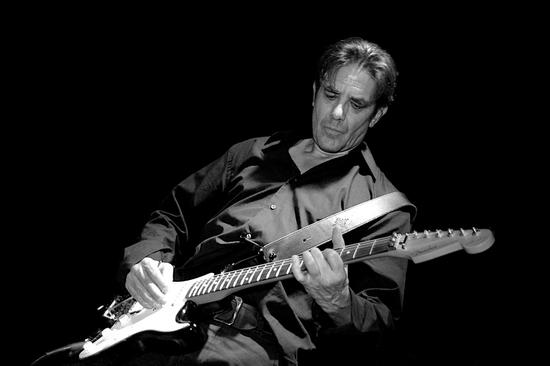 FRANK WEYZIG (BORN FOR BLISS)
Ten Albums That Changed My Life
Article
08/10/2015, Didier BECU
---
Frank Weyzig has just finished his album with Born For Bliss. Even when he had little time, he was kiind enough to share with us some memories: the ten albums that changed his life.
I could think of at least a hundred different albums that changed my life and that have for sure influenced me as a musician. It's kind of difficult to reduce it to ten. So I'm including albums mostly from the early period, late 70s to early 90s which influenced me the most. Here's my list in no particular order.
THE SOUND - From the Lions Mouth
I remember seeing Adrian Borland and the Sound for the first time when they performed at the No Nukes festival in The Netherlands, Utrecht 1982. I was immediately blown away by Borland's drive and energy on stage. The next day I went to the record store and I bought Jeopardy and From the Lions Mouth. The following months both records became a permanent fixture on my turntable. During that same period I tried to convince my fellow band members that I used to play with at that time, to get rid of our set list and start writing songs like Borland did…
DAVID BOWIE - The Rise and Fall of Ziggy Stardust and the Spiders from Mars
When I was a kid, I wasn't really thinking of becoming a musician until I heard David Bowie on the radio for the first time. It was as if a door to a new universe opened up to me. Songs like Starman and Moonage Daydream literarily changed my life. Not only David Bowie became my number one hero, but also Mick Ronson became my hero guitar player. I no longer wanted to be a kid. I wanted to grow up to be just like them…
PINK FLOYD - Wish You Were Here
I was 17, and I visited England for the first time. I went with friends to a rock festival at Knebworth Park. That's where I saw Pink Floyd live for the very first time. They played their complete albums Dark Side Of The Moon and Wish You Were Here, which was just going to be released later that year. It's an understatement to say that their performance of Dark Side Of The Moon and the live show that came with it, was groundbreaking for that period of time. Their film projections and visual effects (there was even a small scale airplane crashing into the stage, gliding over a wire that was coming from a pole at the rear end of the festival field), made a huge impression on me, but it was the second part of their performance that I liked the best and so Wish You Were Here will always be on my favorites list…
THE CURE- Disintegration
My favorite Cure album. Dark, gloomy and hallucinogenic. The album is full of slow droning guitar progressions, layered synths, hypnotizing basslines and Robert Smith's introspective vocals. Just fantastic…
LED ZEPPELIN - Physical Graffiti
By the time that my guitar playing started to improve, I got more interested in bands like led Zeppelin and Deep Purple. Becoming Jimmy Page or Richie Blackmore, that was the question (laughs). Of course my guitar playing would never reach that level. Two of my favorite Zeppelin albums from that period are Houses Of The Holy and Physical Graffiti. I can only choose ten, so I'm sticking with the latter. A double album with some amazing tracks, of which Kashmir, an Eastern-influenced orchestral rock piece, is the highlight of the album for me.
SPARKS - Kimono My House
When I heard their single, This Town Ain't Big Enough for the Both of Us for the first time, I was totally in shock. I had never heard anything like that before. Glam-rock meets Frank Zappa, or something like that. The catchiness and energy of their weird music was just amazing. There's a video from 1974 on youTube in which they perform the previously mentioned single for a TV show on a sort of disco stage. Look for it, it is priceless… I was playing in a local wave band at that time and we had at least three Sparks covers in our set list…
PORCUPINE TREE - The Sky Moves Sideways
Porcupine Tree, as well as all other side projects of Steven Wilson, has been a big influence on me. I like the way Wilson approaches music and how he works as a producer. I love the alternative psychedelic twist of his music and perhaps one can hear this shimmer in our latest Born For Bliss album as well...
JOY DIVISION - Closer
One of the most important post punk records ever made. No need to say more…
THE DOORS - Absolutely Live
In my opinion one of the best live records ever made. There's some dispute weather you can really call this a live record, because supposedly the album is heavily edited with bits and pieces from the same songs (but from different concert recordings) which have been glued together to make it sound like one piece. But to me that doesn't really matter. This album gives you a good impression of what the band was about while doing its live shows and it especially reflects the state of mind and moods of Jim Morrison while he was performing on stage.
SWANS - White Light from the Mouth of Infinity
Simply a masterpiece. But definitely not for the faint of heart. During some of my darkest moments, Michael Gira's mournful voice and scattered guitar chords in Failure at least made me aware of the fact that there was someone out there who could feel himself even more miserable than myself…
Didier BECU
08/10/2015
---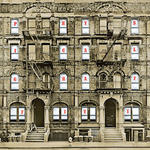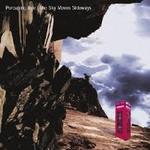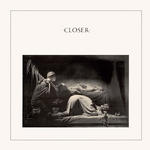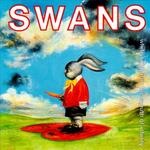 ---