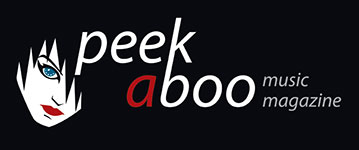 like this cd review
---
VARIOUS ARTISTS
A Change Of Speed A Change Of Style
Music
•
CD
Dark Wave
•
EBM
•
Gothic
[84/100]

OVR
08/10/2015, Benny CALUWE
---
This compilation is a tribute to Joy Division. A tribute album? In the past I heard some tribute albums, mainly from the metal scene, but I could get no satisfaction. Last year I was eager to discover A Strange Play, an Alfa Matrix tribute to The Cure, but that double CD turned out to be a major disappointment. Rather than celebrating The Cure, Alfa Matrix found a vehicle to present the numerous bands on the label, so it seemed to me at least. Only a few bands went totally their own way. It resulted in another poor tribute album. But I had the feeling that A Change Of Speed A Change Of Style might be different.

After all this is a tribute to Joy Division, a significant and influential band. How many times were Unknown Pleasures and Closer named in our series of 10 albums that changed my life? Often, very often. Besides, this album compiles different bands from several styles and various labels. And after all there are many big established names among the contributing bands and a few promising youngsters. So yes, I truly believed this album could be different.

The Devil & The Universe opens with a haunting instrumental version of I Remember Nothing. The fantastic tribal percussion which is typical for Ashley Dayour's side project fits perfectly. This great moodsetter is followed by Dive's harsh minimal electro-industrial version of Isolation. That typical bass line pounds repetitively throughout the song and is topped with a swirling layer of electronics. Recently, I saw Dirk Ivens performing this track at Daft Records Night in Antwerp. His version is a real hammer live.

The Swedish project No Sleep By The Machine also puts its stamp on Shadowplay and turns it in a gloomy mid tempo EBM track, extended with speech samples. Plastic Noise Experience's throbbing adaptation of She's Lost Control is a winner as well. Although many elements of the original track seem to reoccur, it sounds distinctively PNE. The Eternal Afflict's Twenty Four Hours sounds both atmospheric and danceable.

In Atmosphere by The Invincible Spirit, Thomas Lüdke surprises with emotive clean vocals instead of his familiar dark electro shouts.But this version stays close to the original. Also Patrick Legolas' vocals in New Dawn Fades are quite remarkable.Those typical neofolk vocals, you know. I saw him perform with Six Comm (Godlesstate nowadays) on BIMFest a few years ago and I remember I loved his music but personally I had difficulties with his odd somewhat whining voice. Only after hearing New Dawn Fades several times, I got used to it and I must admit the voice fits well to express the desperation in the lyrics. The same story with Seth's voice in The Eternal by Merciful Nuns. Fond of their music, but not of that typical wailing gothic rock voice. Mind you it sounds appropriately melancholic in the end though.

A Change Of Speed A Change Of Style also contains 2 live tracks. Violinist Matt Howden (aka Sieben) brings an uplifting version of Transmission. In Phillip Boa And The Voodooclub's Love Will Tear Us Apart, the violin plays its role as well, but then as an additional instrument. This version reminds me of the folky rock played in Irish Pubs.

My personal highlights are Der Blaue Reiter and Evi Vine. Der Blaue Reiter's Decades builds up slowly and evolves in a multi layered atmospheric track with fragile female vocals. Evi Vine's enchanting adaptation of Dead Souls is truly a gem. Semi-acoustical, but haunting. Poignant and compelling. I certainly want to discover more of her.

People who purchase the download of this album receive 3 tracks in addition. A remastered version of industrial rockers Die Krupps' cover of Isolation from 1992, Psyche's Disorder and Kirlian Camera with an ethereal version of The Eternal.

A Change Of Speed A Change Of Style is an alluring eclectic album. Eventually I found a tribute album that does not disappoint me, quite the opposite. Most bands go their own way without forgetting the emotions of the original tracks. A celebration as it should be. Great!
Benny CALUWE
08/10/2015
---