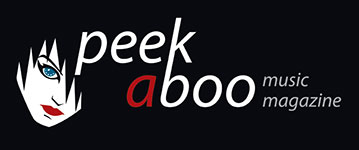 like this article review
---
New Belgian talent with Koner.
Article
Dance
•
Electro Wave
Luminous Dash
08/10/2015, Wim GUILLEMYN
---
The Peek-A-Boo editors daily hear masses of new bands, and if they happen to be Belgians, then that makes us doubly happy.

The Belgian record label Luminous Dash releases the new single WTF by Koner. The song is about the liberation from every form of oppression.

Musically this Electro Dance Music has a splash of wave and punk, an attitude we also hear in the lyrics. Koner consists of Peter Bellaert (music / lyrics) aka Brian Koner and Els Mortelmans (lyrics / vocals). Perhaps you know them from their previous projects such as Atlantis and six Minimalistix. Later a full album will be released.
Click on the clip for a first introduction!
Wim GUILLEMYN
08/10/2015
---
De Peek-A-Booredactie wordt (gelukkig) dagelijks overstroomd met materiaal van massa's nieuwe bands, en tja,als dat toevallig Belgen zijn, dan maakt dat ons dubbel gelukkig.
De Belgische platenmaatschappij Luminous Dash brengt de nieuwe single WTF van Koner uit. Het nummer gaat over de bevrijding van elke vorm van onderdrukking. Muzikaal heeft deze Electro Dance Music een scheutje wave, maar vooral een vrij hoge punkattitude die met dezelfde branie wordt gezongen.

Koner bestaat uit Peter Bellaert (muziek/tekst) aka Brian Koner en Els Mortelmans (tekst/vocals). Misschien ken je hen wel van hun vorige projecten zoals Atlantis 6 en Minimalistix. Later volgt een full album.
Klik alvast op het clipje voor een eerste kennismaking!
Wim GUILLEMYN
08/10/2015
---