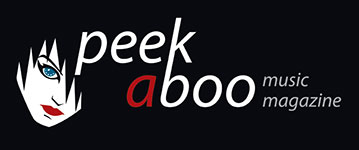 like this cd review
---
JO QUAIL
Exsolve
Music
•
CD
Self-released
23/11/2018, Tom PLOVIE
---
At the beginning of November the fourth solo album of the British cello player Jo Quail has been self-released. There are only three tracks on it, of which the shortest one is still eleven minutes long. Armed with a classically trained background, an electric cello and looping station, she creates a unique universe with a dark atmosphere. It is incredible how she builds up the music in layers and knows perfectly well how long a particular sequence should last or which phrase/voice should occur or stop playing. And then there's still rhythm and harmony creating an interesting musical story to be done. She plays one instrument but knows how to transform herself into a real orchestra. On this album she is assisted by guitar players Dan Capp and Nik Sampson. There's also vocal reinforcement from Lucie Dehli.

Opener 'Forge - Of Two Forms' builds up beautifully and steadily, setting the mood on a first minute base. As a listener you are immediately curious about what's to come. You're being picked up for a fascinating ride through dark places. Images of deserted and hardly illuminated roads come to mind. Four minutes later the guitar gets the second voice and can build up until the whole thing is in a solid flow at minute seven. An accessible melody neatly finishes the post-rock sound with which 'Forge' comes to its peak. It's wonderful: to take the time needed to come to such a climax! Afterwards, Quail unravels, very slowly and subtlely, the music that has been built up. By doing so she dives into the more quiet second part 'Of Two Forms'. Now the cello gets his solo voice back. This is an introvert piece which gives the listener a moment to reflect, together with the composer. With the deep, dark and warm cello sound, she even knows how to seduce the classical music lover. Make no mistake: this track would fit well on footage, made by drones, of the many cemeteries full of white crosses from World Word I-victims.

The second track 'Mandrel Cantus' is, without doubt, the highlight of this new release. A first rhythm is created with a few short pizzicato beats on the neck of the cello. It brings an alienating feeling. Then the sound echoes, a pseudo-heartbeat is added... Once again the listener's attention is immediately drawn. I let myself be absorbed by these otherwordly sounds. As soon as the guitar comes in and the rhythm is tightened, I am totally lost in Quail's universe. She is generous with the duration of each song and that is her true power and strength. There's time to grow, to absorb, to really get into a story. Even when a track is at its peak, it is nice to stay there for another few minutes (!) to come.

Last track is 'Causleens's Wheel': the only song wherein a voice can be heard. The atmosphere is less desolate than 'Of Two Forms', but no less mysterious. The wordless and whispering vocals of Lucie Dehli are welcoming. This is the most challenging track of the album. Unfortunately, the climax at minute twelve comes a few minutes too late and it ends too abruptly.

Like slow food, this is slow music: there's no quick bite to it. Take your time as listener to discover and explore, to surrender and get indulged. This is music made with tremendous craftsmanship which no music lover can deny.
---
Jo Quail can be seen live on Black Easter on Sunday April 21th 2019 at the Casino in Sint-Niklaas, Belgium.
Tom PLOVIE
23/11/2018
---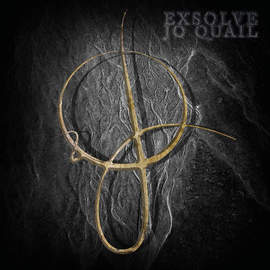 ---