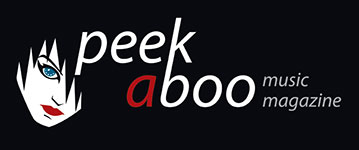 like this movie review
---
OLIVIER MEGATON
TAKEN 2
Movie
Action
[69/100]

Belga Films
07/03/2013, Didier BECU
---
For Liam Neeson it was a complete surprise when the first Taken became such a huge success in 2008. The actor who will forever be remembered for his magnificent role in Schlinder's List played the character from Bryan Mills (a sort of mixture from 007 and Rambo) without many conviction, but to everyone's surprises the Luc Besson-production smashed all records. The scenario was far from original as it is all about a dedicated father who wants to save his beloved daughter out of the hands from some kidnappers who wants to put her into prostitution.
Those who saw the first picture will surely know that Bryan had to shoot a lot of crooks to release his daughter. Because Murad (Rade Serbedzija) wants revenge for his dead comrades (and probably because Neeson wants some more money as well) there was soon talk of a sequel.
Nothing has changed, except that the retired CIA-agent has returned to his beautiful wife Lenore (Famke Janssen). Bryan is completely paranoid about his daughter Kim (Maggie Grace). He doesn't even support the fact that she has a boyfriend. And despite of the precautions, it happens again. But this time it's Bryan and his wife who are kidnapped while they're on holiday in Istanbul. And yes, you guessed it right, the rescuer from this sequel is daughter Kim.
Taken 2 is a decent actionmovie and without any doubt the best franchise that is coming out of the Luc Besson-house since years. There's a lot of action and the performances aren't memorable but still okay, even if Maggie Grace doesn't look like a teenage daughter at all! The sole disadvantage is of course that you have seen it all before in the first movie which was much better, not in the least because the director could rely on Paris as the decor.
So yes, the thrill has a bit gone, but if you want to see a perfect popcornmovie Taken 2 might be a good suggestion.
In Belgium Taken 2 is released through Belga Films and is available in all the usual stores.
The film is available on both dvd and Blu-ray and there's also a combobox on the market in where you can find both Taken 1 and 2.
Didier BECU
07/03/2013
---