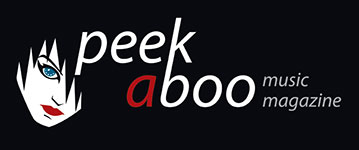 like this documentary review
---
ROBERT B. WEIDE
Woody Allen : A Documentary
Movie
•
Documentary
[83/100]

Imagine Films
06/01/2013, Didier BECU
---
Everybody has an opinion about this New York-film-star, not? Some love 'em, while others despise his neurotic movies. Anyway, whatever side you're on, you must admit that he is one of the greatest film icons that has ever existed. There has been lots of things being said about him. An impossible character who fires his actors or a pervert as he was called when the tabloids discovered that he had an affair with his much younger adopted daughter.
Moviemaker Robert B. Weide had the privilege to shoot a documentary about the man's life. This three-hour documentary doesn't bore one second and offers us an unique way of getting a peep into Allens life. Everything starts with (of course) the birth of Woody Allen. In fact, it's the birth of Allan Stewart Koningsberg as he took this alter ego because he was far too shy to use his own name. While you were seeing his buddies at parties, Allen was behind a typewriter penning down columns for local newspapers. At a very young age the boy fell in love with the movies and he was an almost daily guest at the Midwood Movie Theatre. Just like his beloved stars, Allen wanted to be on the big screen. But that was a bit too early as he first had to make name as a standup comedian. He did everything, even boxing with a kangaroo. Another passion was of course music. And with Sidney Bechet in mind he dreamed to make one day a perfect jazzrecord. By the way, if you are in London then visit on Monday the famous Carlyle Theater as changes are big you'll see the star. At least if he's not on some filmset!
That movie-career started with What's New Pussycat? from which he wrote the script. He was so clever to give himself a minor role, but the film company messed up his story so up that Allen never wanted to star in a movie that wasn't directed by himself! That first movie was of course the hilarious Take The Money And Run which is still seen by some as his funniest offer ever. This success got followed by other slapstick-giants like Love And Death and Bananas. But Allen had different plans, he wasn't longer interested in playing the clown. He wanted to make a movie about humans and their relations even if some say that with these movies Allen was just some Bergman-copy (which by the way he's not).
Play It Again, Sam was the first movie that showed us Allen from a different side. This movie got him in touch with his first important muse, Diane Keaton. With her he made the autobiographic Annie Hall. The film won four Oscars but the New Yorker didn't attend the ceremony (he was at his jazzclub!). His biggest movie became Manhattan. Even his enemies were forced to admit that this was the work of a genius. Despite its success, Allen blew it both by the public and the critics with Stardust Memories. Some already thought that this movie would be his last breath but of course they forgot to count his newest muse: Mia Farrow. With the star from Polanski's Rosemary's Baby Allen made classics like Hannah And Her Sisters and Broadway Danny Rose. During the shooting of Husbands & Wives the nightmare came when Farrow discovered nude pics from his adopted daughter. The movie legend was suddenly a pervert. Allen decided not to give up and keep on making movies even if most of them were all crappy. The big challenge came when Allen was filming in Europa. It was an almost obliged decision (moneywise you know), but it ended up in his biggest successes so far: Match Point and Midnight In Paris.
Robert B. Weide told the Allen-story in a quite unique way. Not only does he interview the man himself, but also celebrities likebDiane Keaton, Martin Scorsese, John Cusack or his sister. This biography goes hand in hand with the filmography. Not only is Weide a great filmmaker, he's also guested by a master in telling, Mr. Allen. And yes, you feel humble if you hear him speak about the fear to die. How much of a cliché it might sounds, it's still so that this documentary is a huge tip even if you're not into his movies.
This documentary is beautifully presented in a digipack and is released by Imagine. As a bonus you'll get some very unusual questions…with some unusual answers!
Didier BECU
06/01/2013
---
Iedereen heeft wel een mening over de bebrilde New Yorker. De ene vindt zijn films meesterwerken, terwijl andere een afkeer hebben van deze neuroot. Welke stelling je ook kiest, toch kan je niet om het feit heen dat Woody Allen één van de grootste filmiconen aller tijden is. Er wordt zeer veel over hem verteld. Een onmogelijke vent die met de regelmaat van de klok zijn cast ontslaat (zo werd September twee keer met een totaal verschillende cast gedraaid) en natuurlijk is hij ook sinds de affaire met zijn adoptiedochter het geliefde doelwit van de tabloids geworden.
Filmmaker Robert B. Weide had het voorrecht om een documentaire te draaien over de filmlegende. Deze ruim drie uur durende documentaire (die overigens geen seconde verveelt) biedt de kijker een unieke blik op het leven van dit eigenzinnig genie. Zoals dat wel vaker het geval is met biografieën vangen we aan bij de geboorte van Allen. Nou ja, eigenlijk moeten we Allan Stewart Koningsberg zeggen. De naam Woody Allen heeft hij gewoon verzonnen, omdat de verlegen jongen niet wilde dat zijn schoolkameraadjes hem zouden uitlachen. Allen zag je immers niet op feestjes, wel schreef hij op zijn kamertje columns voor allerlei kranten waaronder The New Yorker.
De jongen die in Brooklyn opgroeide was van kindsbeen verknocht aan de film. Het Midwood Movie Theatre werd zowat zijn tweede thuisplek. De jongeman droomde er heimelijk van omnet als zijn idolen het op het witte doek te maken. Deze droom liet wel een tijdje op zich wachten, want eerst moest Woody Allen nog het leerproces van stand-upcomedian doorstaan. Niets was hem te veel. De jongen van wie zijn ouders ooit hadden gehoopt dat hij een apotheker zou worden, stond in de boksring met een kangoeroe en had zelfs een komische sketch met een pratende poedel.
Ondertussen werd de New Yorker ook gebeten door de muziekmicrobe. De klarinet was zijn grote liefde en hij droomde ervan om net als zijn held Sidney Bechet een legende in de jazzwereld te worden. Trouwens, wie in New York is, moet maar eens een kijkje nemen in het Carlyle Theater, want iedere maandag kan je de filmster daar jazznummers zien spelen. Ten minste als hij niet op een filmset aanwezig is.
Zijn filmcarrière begon met de komedie What's New Pussycat? waarvan hij zelf het scenario schreef. Allen was zo pienter om zichzelf een rolletje in de film te geven. Toch heeft de filmstudio van zijn script zo'n zooitje gemaakt dat Allen zwoer dat hij nooit meer in een film wilde spelen die hij zelf niet zou regisseren.
Take The Money And Run was zijn eerste werk en nu nog zijn er filmfans die deze prent zijn meest komische vinden. Misschien is dat wel zo, in ieder geval was dat het startschot voor de gewezen beatnik uit de Village voor een populaire carrière. Hits als Love And Death of Bananas brachten talloze bioscoopbezoekers op de been, doch had Allen andere plannen. Hij was het clownspak grondig beu en hij wilde films maken die het over mensen hadden. Sommige criticasters noemen Allen wel eens een kopie van Ingmar Bergman en alhoewel de maker van The Seventh Seal zeker zijn stempel drukte op de filmdromen van Allen, is hij meer dan dat.
Play It Again, Sam was de film die Allen van een andere kant liet zien. Deze prent bracht hem in contact met zijn eerste muze, Diane Keaton. Zij werd niet alleen zijn levenspartner, maar tevens de actrice waarmee hij de autobiografische tragikomedie (want dat is het) Annie Hall maakte. De film bracht hem vier Oscars op, ook al zat de filmkomiek op het moment van de ceremonie in zijn gebruikelijk café wat jazz te spelen. De grootste film werd echter Manhattan waarbij zelfs de grootste Allen-haters mondjesmaat moesten toegeven dat de man een genie is. De film werd een fenomenale kaskraker, maar werd opgevolgd door het (volgens vele) teleurstellende Stardust Memories.
De vijanden stonden al smalend in hun handen te wrijven, want het zou wel eens kunnen dat de man aan het einde van zijn carrière was gekomen. Niks was minder waar, want met Mia Farrow ontdekte Allen niet alleen een nieuwe levenspartner, ook was zij een nieuwe muze met wie hij klassiekers als Hannah And Her Sisters en Broadway Danny Rose draaide. Het doek viel over de romance toen Farrow tijdens de opnames van Husbands & Wives naaktfoto's van zijn adoptiedochter bij hem ontdekte. Allen werd publiekelijk aan het kruis genageld, het filmgenie werd plots een perverseling. Toch legde Allen zich niet bij de feiten neer en zocht soelaas in het draaien van nieuwe films. Het waren eerlijkheidshalve bijna allemaal films die de stempel van Allen niet waard waren. Herinner u bijvoorbeeld een prent als Anything Else. Men gaf Allen zelfs de raad om te opteren voor kwaliteit in plaats van kwaliteit (de regisseur maakt steevast één film per jaar!), maar dat vond hij lulkoek.
Deels gedreven door nood aan geld verplaatste de New Yorker zijn filmactiviteiten van New York naar Europa met als het gekende gevolg dat Match Point en Midnight In Paris tot dusver de meest succesrijkste prenten zijn die de man heeft gedraaid.
Robert B. Weide vertelt dit verhaal op een bijzonder unieke wijze. Niet alleen interviewt hij uitvoerig Allen, maar laat hij ook een hele resem mensen (Diane Keaton, Martin Scorsese, John Cusack, zijn zus, befaamde filmcritici, Penelope Cruz,…) aan het woord die iets hebben betekend in Allens carrière. Naast enkele filmfragmenten (uit elke prent eentje!) zie je ook een heleboel zeldzame beelden uit vroegere televisieshows of onuitgebrachte beelden van films.
Niet alleen is deze documentaire in handen van een vakkundige filmmaker, ook Allen zelf is een meesterlijke verteller. Ook al haat je zijn neurotische uitspattingen, toch raak je ontroerd als je hem hoort spreken over de angst die hij voor de dood heeft. Het is misschien een cliché (alhoewel het een ongewild cliché is), toch is Woody Allen: A Documentary een tip voor iedereen. Zelfs voor mensen die een hekel hebben aan de man.
Deze documentaire is in een prachtige digipack door Imagine uitgebracht. Er is tevens een kleine bonus aanwezig waarop men twaalf ongewone vragen aan de ster stelt.
Didier BECU
06/01/2013
---