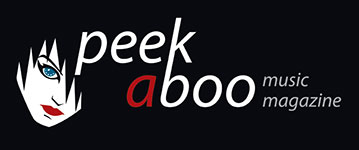 like this cult movies review
---
TED V. MIKELS
Girl In Gold Boots
Movie
•
Cult movies
Cult
•
Musical
[30/100]

88 Films
21/10/2014, Didier BECU
---
If you ask a cult fan if he's familiar with Ted V. Mikels then changes are big he says he does. This director who is born as Theodore Mikacevich directed over 25 films and explored all different styles, at least if they cost nothing! Films like The Corpse Grinders, Astro Zombies, The Doll Squad or Ten Violent Women have won the status of cult fame. The British 88 Films-label has become the label that likes us to remind of this, as the obscure Girl In Gold Boots is another Mikels-title in their catalogue.
When you know nothing about it, then perhaps you might think that a movie with a title as such is a sort of science fiction-flick with a Barbarella-lookalike with some golden boots on. But nah, this is the silly (but irresistible) story of waitress Michele Casey (Leslie McRay) who's dreaming of a career as a go go-girl in Las Vegas. Everybody has their own dream of course! We don't give away any spoiler if we're telling you that finally the woman gets what she wants! She has to thank Buz Nichols (Tom Pace) for that: a James Dean-like hooligan who brings the girl safe to her new working place. On their way they cross some villains and in the gamble paradise things are not going as they wanted it to be. But don't expect too much of the story as a three year old kid can think of that!
The style from Ted V. Mikels is a very bizarre one. The man can't direct, but that's at the same time why this movie works. Mikels comes up with a weird combination of a Marlon Brando-like outlaw story and an Elvis-musical. Because yes, at the moment you don't expect it, the protagonists start to sing to the dumbest songs you can imagine.
We don't have to beat about the bush. With this movie you enter the sewers of the movie kingdom. This is stuff for fans only, a film that is out there for those who want to see how far some directors went in showing the public their bad taste. Girl In Gold Boots is now out on DVD via 88 Films.
Didier BECU
21/10/2014
---
In de cultwereld is de naam van Ted V. Mikels meer dan bekend. Deze als Theodore Mikacevich geboren regisseur heeft ondertussen al meer dan 25 titels op zijn naam staan en kan er tevens trots op zijn dat hij zowat alle genres heeft uitgeprobeerd, ten minste als ze niet te veel kosten! Films als The Corpse Grinders, Astro Zombies, The Doll Squad of Ten Violent Women doen menig cultfans likkebaarden. Het Britse horrorlabel 88 Films kan je eigenlijk een beetje als de behoeder van zijn materiaal beschouwen, onlangs brachten ook ze de obscure Girl In Gold Boots van hem uit.
De titel doet misschien vermoeden dat het om een sciencefiction film gaat waarin één of andere Barbarella-lookalike met gouden laarsjes rondloopt, maar dat is niet het geval! Neen, dit is het (dwaze, maar onweerstaanbare) verhaal van serveerster Michele Casey (Leslie McRay) die er genoeg van heeft om in een wegrestaurant te werken en van een carrière als gogo-danseres in Las Vegas droomt. Ieder zijn meug natuurlijk. We geven geen spoiler weg als we je verklappen dat de brunette uiteindelijk in haar opzet slaagt. Dat heeft ze alles te danken aan Buz Nichols (Tom Pace): een James Dean-achtige kerel die de revolterende vrouw veilig naar haar nieuwe werkplaats brengt. Onderweg komen ze enkele zware jongens tegen en ook in de gokstad loopt het behoorlijk spaak, alhoewel je daar niet veel van moet verwachten.
De stijl van Ted V. Mikels is op zijn minst bizar te noemen. De man kan in de verste verte niet regisseren (en dat is dus eigenlijk de aantrekkingskracht van dit vehikel) en vermengt een flauw Marlon Brando-achtig verhaal met een soort van Elvis-musical. Dus ja, je moet er niet van opkijken als Mikels zijn personages plotseling zonder enige reden de meest potsierlijke deuntjes laat zingen of dat hij gewoon zijn film opvult met het filmen van (weliswaar bedekte) lichaamsdelen van de vrouwelijke performers.
We moeten niet flauw doen. Dit is louter voer voor liefhebbers, een release voor mensen die gewoon eens willen zien hoe bepaalde filmmakers door een gebrek aan goede smaak en vakkennis over de scheef gaan. Wie zin heeft om zich in dat wereldje te verdiepen (geloof ons, dat is soms leuker dan die van gerenommeerde cineasten!) kan Girl In Gold Boots via 88 Films op dvd vinden.
Didier BECU
21/10/2014
---