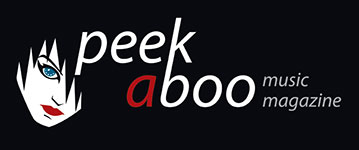 like this cd review
---
FELIX MARC
Parallel worlds
Music
•
CD
Synth Pop / Electro Pop
[71/100]

Infacted Recordings
23/05/2011, Didier BECU
---
Is there still good synthpop being made these days? Well, seeing the huge amount of garbage we get it's quite difficult to answer this in a positive way but luckily enough for us it are always those exceptions to the rule.
We're not telling you that Felix Marc (known from Diorama and Frozen Plasma) is doing something new but at least he has the talent to pen down a tune that sticks in the head. So yes, this is definitely more than just someone who is satisfied by sounding like some inferior Depeche Mode.
"Parallel worlds" is the following up from "Pathways" that got released in 2008.
The nice thing about this man is that he manages to combine his synthsound with some critical eye towards our society.
Besides, to quote Depeche Mode again. Just like them, Felix Marc likes to give his synthpop tunes quite contemporary sound, which sometimes results in a futurepopthing like "Moscow Paris".
"Parallell worlds" is a very nice synthpop record and as most of these records seem to have the obligatory cover from the 80's, Felix chooses for "Mystify" from INXS on here.
And are there any good synthpop albums being made these days? Of course….
Didier BECU
23/05/2011
---
Wordt er nog goede synhtpop gemaakt? Rekening houdend met de hoge dosis rommel die we de laatste tijd te horen kregen, zouden we eerder twijfelachtig staan tegenover een positief antwoord maar gelukkig zijn het zoals steeds de uitzonderingen die de regel bevestigen.
Niet dat deze Felix Marc (bekend van Diorama en Frozen Plasma) ook maar iets nieuws doet, maar hij bezit tenminste wel het fijne talent om een song neer te pennen die memorabel is. En neen, het is meer dan zomaar een inferieur doorslagje van Depeche Mode.
"Parallel worlds" is na zijn in 2008 verschenen debuut "Pathways" de tweede uit Felix's carriere geworden.
Het leuke aan diens muziek is trouwens dat hij naast catchy songs,zijn lichtvoetige synthpop ook nog mooi weet te omkleden met een gezonde portie maatschappijkritiek.
Trouwens, om nog maar eens Depeche Mode aan te halen: net als de beroemde synthpoppers verkiest Felix Marc het om zijn popdeuntjes van een hedendaags geluid te voorzien, waarbij een nummer als "Moscow Paris" zelfs futurepopneigingen krijgt.
Een synthpopplaat dus om u tegen te zeggen en omdat die dingen meestal een cover uit de 80's bevatten is dat in het geval van deze "Parallell worlds" "Mystify" van INXS geworden.
En, worden er nu vandaag nog goede synthpop platen gemaakt? Natuurlijk...
Didier BECU
23/05/2011
---