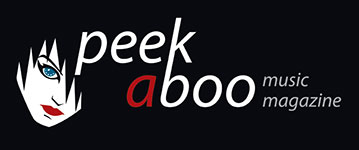 like this cd review
---

BLACK WEDDING
Black Wedding
Music
•
CD
Gothic
[60/100]

Autumnal Release Records
23/05/2011, Didier BECU
---
Those who are honest with themselves will have to admit that this band won't have had that many sleepless nights to bless their gothband with the name of Black Weddding. Having said that, the name sounds pretty ace but it lets us fear the worst for the rest, as it's never a good sign if a band is even unable to come up with some original band's name.
The gothrock from Joshua Heinrich and Julie Johnson is an old school one where the dark fuzzsound rules. From time to time it reminds us of The Cassandra Complex, Rosetta Stone or some wave-rock songs by The Neon Judgement.
"Always and never" and "No reason" are living proof that they can come up with a good goth-rock song but sadly enough this album suffers a bit from being too one-dimensional.
We guess we can blame it on the lame production, but having said this after 50 minutes you can't escape the feeling that you've been listening to the same song.
As an own release this album by Black Wedding is quite okay but we fear that this band needs some refinements if they aim higher than just some local fame.
For more info : gothgirl@berk.com
Didier BECU
23/05/2011
---
Wie eerlijk blijft met zichzelf zal wel moeten toegeven dat men er niet lang heeft moeten over nadenken om een gothgroep met de naam Black Wedding te beladen. Het klinkt misschien schoon maar het laat ook het ergste vermoeden want als men al niet in staat is om met een originele groepsnaam voor de dag te komen, hoe zit het dan met de rest?
De gothrock van Joshua Heinrich en Julie Johnson is er eentje van de oude school waar de donkere fuzzsound centraal staat. Bij momenten doet het je zowel denken aan The Cassandra Complex, Rosetta Stone of de uptempo waverockers van The Neon Judgement.
"Always and never" of "No reason" leveren het absolute bewijs dat deze twee een goed gothrock nummer kunnen schrijven maar jammer genoeg lijdt dit album wel een beetje aan eentonigheid.
De grootste reden zal wel de makke productie zijn maar bij het beluisteren van deze plaat heb je het gevoel dat je 50 minuten lang naar één nummer hebt zitten luisteren waar het gevoel wel juist zit, maar wel nood is aan afwisseling.
Als eigenproduktie kan deze Black Wedding er best door maar er zal toch veel moeten worden bijgeschaafd worden, wil men verder dan wat lokale bekendheid geraken.
Voor meer info : gothgirl@berk.com
Didier BECU
23/05/2011
---