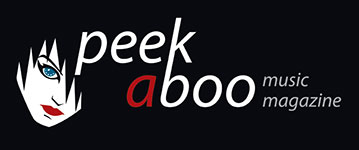 like this cd review
---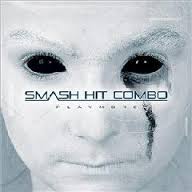 SMASH HIT COMBO
Playmore
Music
•
CD
Nu Metal
[80/100]

Slam Disques
17/07/2015, Wim GUILLEMYN
---
On the cover you see a person with 'alien' eyes looking right at you. Immediately you know that this is not going to be indie or dreampop music. This French rap metal combo has already made some music for games like 'Need For Speed', 'Grand Theft Auto'… The music sounds burly, sharp, powerful and rather aggressive. But under this layer of aggression and bleeping sounds between loud guitars, you will discover songs that sound like New Metal and Geek Metal (Korn, Limp Bizkit…). Listening to the whole album in one session is not easy, because the music doesn' t give you much time to breath. 'B3t4' is a brief and quiet composition before the start of the second part of the album.
I would have prefered some more quiet spots. I think it would strenghten the music. But after all, the tracks are well build and lovers of this genre have a good new album in their hands.
Wim GUILLEMYN
17/07/2015
---
Op de hoes kijkt een persoon met 'alien'-ogen naar je. Je weet al meteen dat dit geen Indie- of dreampopmuziek wordt. Dit Frans rapmetalcombo heeft al wat muziek gemaakt die dienst deed in games als 'Need for Speed', 'Grand Theft Auto'… De muziek klinkt dan ook potig, snedig en vrij agressief. Onder die laag agressie en bliepgeluiden tussen harde gitaren zitten wel degelijk songs die wat naar de nu-metal en geekmetal neigen (Korn, Limp Bizkit…). Het album in één ruk beluisteren vraagt wel wat inspanning want de muziek laat je geen tijd om op adem te komen. 'B3t4' doet dat wel voor deel 2 van het album.
Voor mij persoonlijk mochten er nog enkele rustpauzes ingebouwd worden. Ik denk dat de muziek dan nog beter tot haar recht zou komen. Maar alles zit goed in elkaar en wie van dit genre houdt, heeft er een goede aanwinst aan. Een originele Franse band.
Wim GUILLEMYN
17/07/2015
---