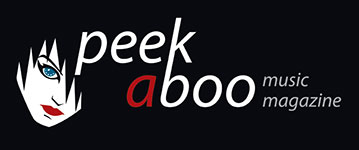 like this article review
---
MARC MARTINEZ (LARVA)
Ten Albums That Changed My Life
Article
Industrial
16/07/2015, Britta Tabrit
---
Our new rubric "Ten albums that changed my life" enjoys great popularity.
This time Marc Martinez of LARVA from Spain blabs out his very own Top 10 of all times!
1. Depeche Mode - Black Celebration
This was my first album of them. I remember the feelings like yesterday. Awesome synth music. Dark mood, and when I listened to it, it perfectly fit my personality.
2. Leaether Strip - Underneath the laughter
It was the first album for me of the more dark and heavier style in music. I remember it to be on repeat for almost an entire week! These basslines amazed me! The melodies, the vocals... a perfect album to me!
3. Ministry - Twitch
Bought the CD in the now extinct Virgin Megastore in Barcelona. What a beautiful piece of art! I learned a lot from this album. True industrial to me. The production was awesome and the feeling involved, too. I was a student at that time... and enjoyed this album a lot during my trips to school.
4. Skinny Puppy - Too Dark Park
The smell. Do you remember the smell of fresh vinyl? I can't forget this feeling, when I bought this album. Just after opening it. And the first listening. This album upended all my points of view. What a mix of really good elements. The production, the mix, the feelings evoked. Goosebumps, even today.
5. The Chameleons - Script of the Bridge
A perfect album from the first song to the last. A masterpiece. I remember the moment of my first listening very well. The enigmatic artwork, and the lyrics... I was in shock for months!
6. Suicide Commando - Critical stage
A totally new fresh point of view with this masterpiece from Johan Van Roy, came to me on the first listening. Really a powerful and dark album! Without doubt this album left scars in my life. I could never understand the dark electro without it!
7. Kalte Farben - Trust
Bought this in 1994, at the defunct store in Barcelona called 'Dark Zone'. What a great album (despite the mixing/mastering). Lots of 'new' influences on a dark electro album. Their really complex style drove me crazy! Even now, this album sounds really actual.
8. Christian Death - The Rage of Angels
These atmospheres! This album is really special to me. Bought on a very difficult moment in my life... so a lot of feelings associated with it. Listening to this you really feel that Rozz Williams was a totally special human being. Really inspirational, creative and unique! Truly a masterpiece, that changed my world when listening to it!
9. New Model Army - Thunder and consolation
As a working guy (non student) this was my first album bought from my own money. I remember listening to it day and night. During all my trips to my ' then new' job. What an obsession!  I have always liked the lyrics of this band, and with this album I really discovered them.
10. yelworC - Brainstorming
I bought this album only because of the artwork! hahahah! But I remember the moment when I listened to it for the first time. What a blast! The voice, the music, everything felt perfect! And of course I've 'tortured' all my friends at school with it for many weeks.
Larva on Facebook: https://www.facebook.com/larva.official?fref=ts
Britta Tabrit
16/07/2015
---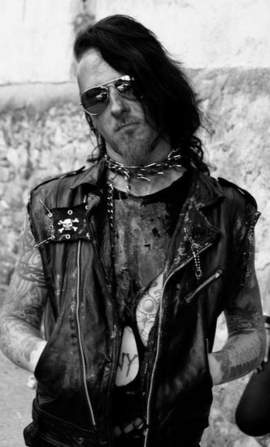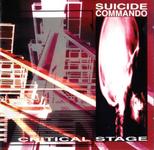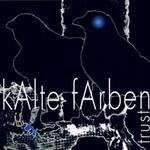 ---