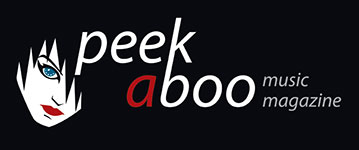 like this album classics review

---
DEAD CAN DANCE
Anastasis
Music
•
Album Classics
Darkwave
[90/100]

PIAS
16/07/2015, Paul PLEDGER
---
Lovers of '80s alternative music were thrown a huge curveball when esteemed British indie 4AD Records signed Dead Can Dance. One-part gothic, one-part world-music, many-parts tear-jerking, nape-hair tickling and dramatic dervish, they became the label's most lucrative act and something of a legend when it came to live shows and album-releases. They even out-sold 4AD's archetypal outfit, Cocteau Twins and later bands such as Pixies and Throwing Muses.
But by 1996, the pair declared that Spiritchaser was to be their final album before splitting in 1998 to pursue solo projects - Lisa Gerrard co-wrote film soundtracks with Hans Zimmer, including the multi-platinum and award-winning Gladiator, Ennio Morricone for the less well-known Fateless and had a memorable piece included in the Brit-film Layer Cake, while Brendan Perry opted to hole up at his own Quivvy Studios in Ireland to record two solo albums, Eye of the Hunter and Ark.
Prior to the pair separating, DCD created a veritable feast of fusion, drawn from all corners of the globe - Middle-Eastern, Native American, English Renaissance, Breton Dance, Choral and (to these ears) Scandinavian Folk has regularly seeped into their musical composition, either consciously or unconsciously. Vocal duties were often shared, almost equally, with Gerrard famous for sounding like an entire choir and singing expressive mouth music with a canticle ethos while Perry's stately baritone graced many a DCD classic for those wanting decipherable lyrics of another age and time. Not bad for a couple who wrote their earliest material whilst living in an Isle of Dogs tower-block, a hop and a skip from the financial banality of Canary Wharf.
Suffice to say that Anastasis pretty much carries on from where their explorative canon had previously left off, albeit minus some of the global influence of Aion or Spiritchaser and with more of their earlier darker work such as "Spleen and Ideal" and "Within the Realms of a Dying Sun". The onus here appears to be on the dramatic and the quixotic, rather than straightforward historical reference of foreign persuasion. Nevertheless, album number eight rarely strays from the engaging.
The eight songs are comprised of four Gerrard and four Perry compositions and, if hard-pressed to pick a standout, Brendan's songs edge it ever so slightly. The opening "Children of the Sun" is a triumphant stride across a redolent landscape of hippy-esque imagery ("sunflowers in our hair"), human discovery, evolution and failings, while the closing "All in Good Time" is as resonant and resplendent a litany as you'd expect from Perry, up there with "Severance" (from Serpent's Egg) and "Black Sun" (from Aion). Gerrard's offerings borrow once more from her multi-ethnic upbringing in Melbourne's East Prahran district, with "Agape" and "Kiko" the most demonstrative of Persian, Greek and Arabic influence. "Agape" in particular conjures up romantic images of Eastern spice-markets shrouded by a myriad of sand-blasted settlements. Your imagination can never run too far with Dead Can Dance.
This review also appeared also on Flipside Reviews.
Paul PLEDGER
16/07/2015
---