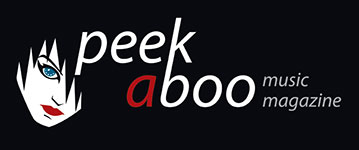 like this cd review
---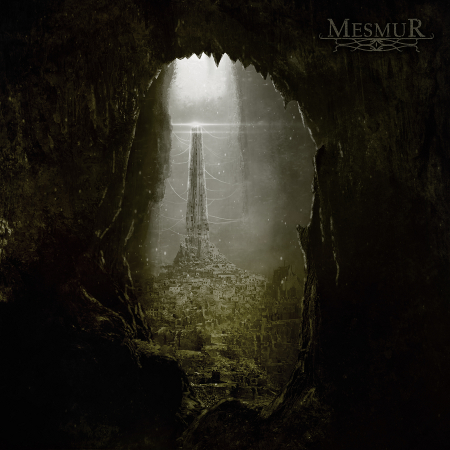 MESMUR
Mesmur
Music
•
CD
Doom Metal
[82/100]

Aural Music
06/12/2014, Wim GUILLEMYN
---
Lovers of doom metal who also like melody and diversity, should know that the debut of Mesmur is a must: 52 minutes of refined and dark music coming from the depths of the underworld, crossed with fine melodies, spread over 5 songs: this is the debut album by this US band.
The Deprivation opens with a heavy riff. Immediately you notice that this band puts multiple layers in its music. Under the heavy riff you hear synths and atmospheric sounds that flow together with a fine guitar. The guitar sounds almost medieval, an almost progressive approach, but doom metal nonetheless.
The second track Lapse combines the various ingredients of the first song. After a brief interlude of a monotone synth sound that evokes an atmosphere of chilly plains, we return to purgatory.
Abnegate begins with a dissonant sounding piano and has a gothic feel. Then the guitars are doing the theme of the piano piece, 13 minutes long. The song uses the double bass drums frequently, which fits in well, I just think the sound could be better. For the rest there is nothing wrong with the production of this album.
Descend is the shortest song and has some nice drum. Osmosis begins almost ambient-like. Imagine yourself in an underwater world. A very beautiful song which goes up and down. Now and then they go back to the atmosphere of the intro. Halfway the song a piano jumps in, a harpsichord sounding synth and a violin. A beautiful piece of work to finish.
Musically this is, in my opinion anyway, one of the strongest debut albums in this genre: a lot of variety, atmosphere and a good piece of work by a band that is trying to avoid the clichés.
Wim GUILLEMYN
06/12/2014
---
Voor de liefhebbers van doom metal die tevens melodie en verscheidenheid in de muziek appreciëren, is het debuut van Mesmur een must: 52 minuten geraffineerde, zwartgallige muziek die uit de krochten van de onderwereld komen en doorkruist zijn met fijne melodieën verdeeld over 5 songs: dat is het debuutalbum van deze Amerikaanse band.
The Deprivation is het openingsnummer. Al van bij het begin wordt de toon gezet. Een zware riff opent het nummer. Meteen merk je ook dat dit gezelschap meerdere lagen in zijn muziek legt. Onder de zware riff hoor je synths en sfeervolle geluiden die samenvloeien met een fijne gitaarsneer. Dan gaat de song over in een bijna middeleeuws gitaargetokkel om dan met het gezang alles open te trekken. Een haast progressieve aanpak, maar wel in een doom metaljasje dus.
Lapse gaat een versnelling hoger, maar blijft netjes de verschillende ingrediënten combineren vazn het eerste nummer. Halfweg het nummer valt alles stil. Na een kort intermezzo van een monotoon synthgeluid dat de sfeer van kille vlaktes oproept, keren we terug naar het vagevuur.
Abnegate begint met een dissonant klinkende piano en heeft wat gotisch. Daarna komen de gitaren aan bod die het thema van het pianostuk voor een stuk hernemen om pas na bijna 13 minuten af te sluiten. Er wordt in de song veelvuldig gebruik gemaakt van de dubbele basdrums, dat past daar goed bij, alleen vind ik de klank ervan minder. Het klinkt net als een kartonnen doos. Voor de rest is er niets mis met de productie van dit album.
Descend is de kortste song en heeft een aantal leuke drumpartijen. Osmosis begint haast ambient-achtig. Je waant je in een onderwaterwereld: een heel mooi nummer dat wat op en neer gaat. Nu en dan keren ze bijna terug naar de beginsfeer van de intro. Halfweg zorgt een piano, een klavecimbel- klinkende synth met een viool, voor een mooie break vooraleer de tweede helft van start gaat. Een mooie werkstukje als afsluiter.
Muzikaal is dit, naar mijn mening toch, een van de sterkere debuutalbums in dit genre: veel afwisseling, sfeer en een goede productie van een band die probeert de platgetreden paden te vermijden.
Wim GUILLEMYN
06/12/2014
---